In fantasy movie "Sucker Punch", lead makeup artist Rosalina Da Silva created some very droolicious makeup looks that involved a lot of "glamour, color, lashes, glitter and crystals". My favorite out of them all? Babydoll, played by Emily Browning.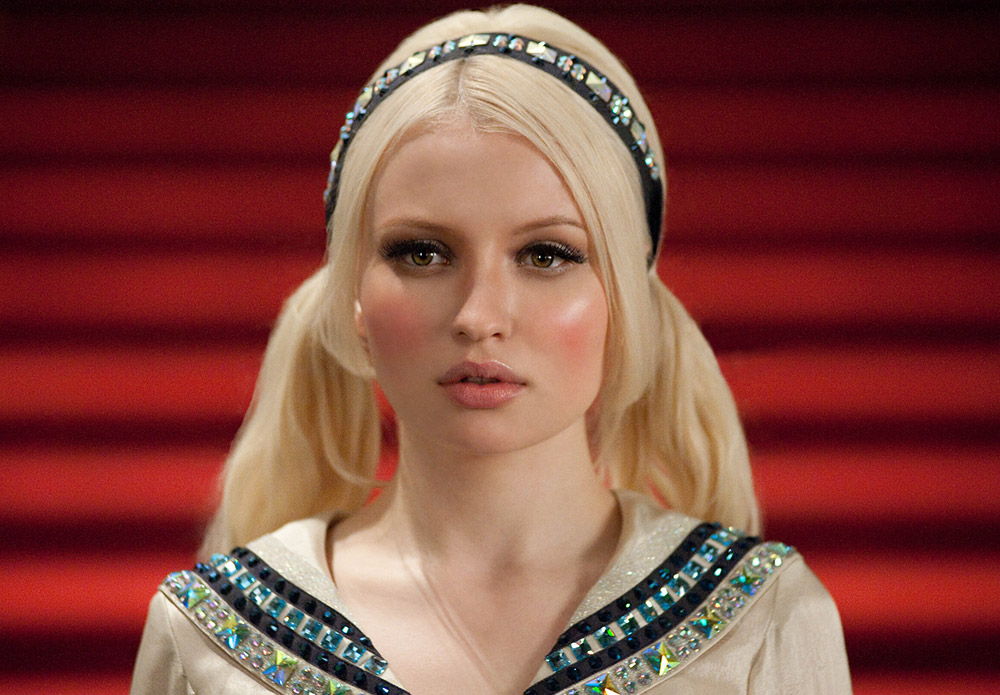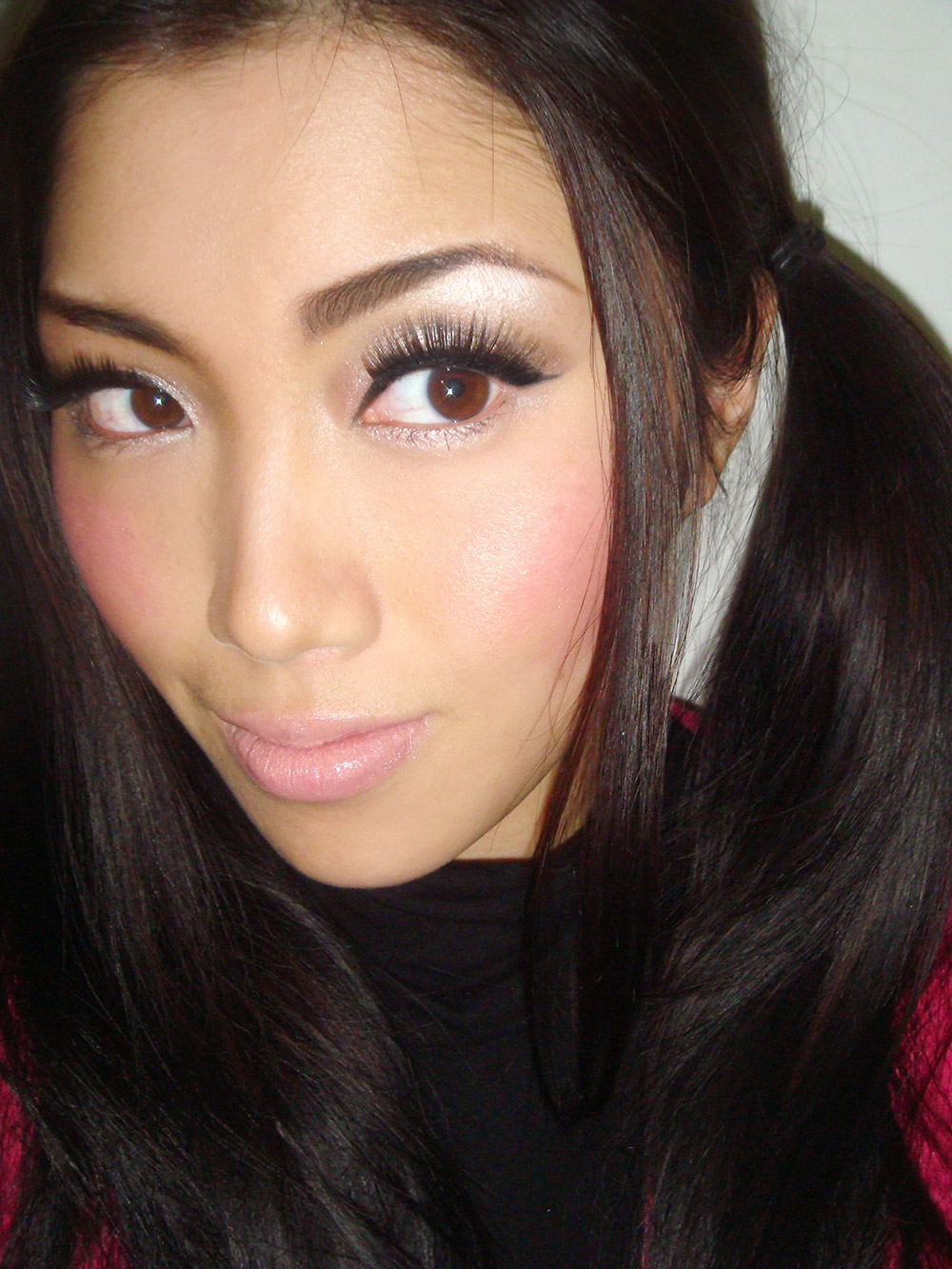 Inspired by Brigitte Bardot with a splash of Anime characters, Babydoll's look is "sweet, innocent but at the same time very fearless" and all about a 60s eyeliner, long-full lashes and nude lips.
Face
To get Babydoll's smooth, dewy skin, Rosalina airbrushed various brands of foundations – Armani, Kevin Aucoin, Kett and Kryolan – on. For every day, just use a foundation with a dewy finish and spray your face with MAC Fix+.
Eyes
The eyes are definitely my favorite part of this look. Start by applying a shimmery eyeshadow all over the eyelid. Darken the crease with a dark brown color. Using a black liquid or gel eyeliner (
MAC Fluidline in Blacktrack
was used on set), draw a thick line along the upper lashline and finish with a flick at the outer corner. Apply several coats of black mascara and a pair of thick fake lashes (Emily wore 3 pairs in the movie) on top. Finish by dabbing a highlighting color right by the tear duct to really create that doe-eyed look.
Cheeks
Rosy pink cheeks help add to the innocence of Babydoll's look. Smile big before sweeping a pink blush on the apples. Dab a highlighting color right on top of the apples to really make them pop.
Lips
Run a lip pencil along your lip line for a defined shape. Apply a lipstick that matches with your blush and top with a clear gloss.
What I Used
• NYX Cosmetics HD Studio Photogenic Foundation in Sand Beige
• NYX Cosmetics HD Eyeshadow Base
•
Urban Decay Eyeshadow in Sin
•
Urban Decay Eyeshadow in Buck
•
Kiss Me Heroine Make Smooth Liquid Eyeliner
• Makeup For Life Fake Lashes in #Diva topped with # Au Naturale
• MAC Mineralize Blush Duo in Love Rock
•
NARS Blush in Orgasm
•
NARS Multiple in Copacabana
• MAC Sculpt and Shape Powder Duo in Lightsweep/Shadester
• MAC Lipstick in 3N
• MAC Cremesheen Glass in Just Superb