Remember the H2O Plus Sea Pure Cleansing Body Oil that I loved? Recently, I got to try out a few more products from the Sea Pure Natural Anti-Aging Skincare Line and below are my favorites.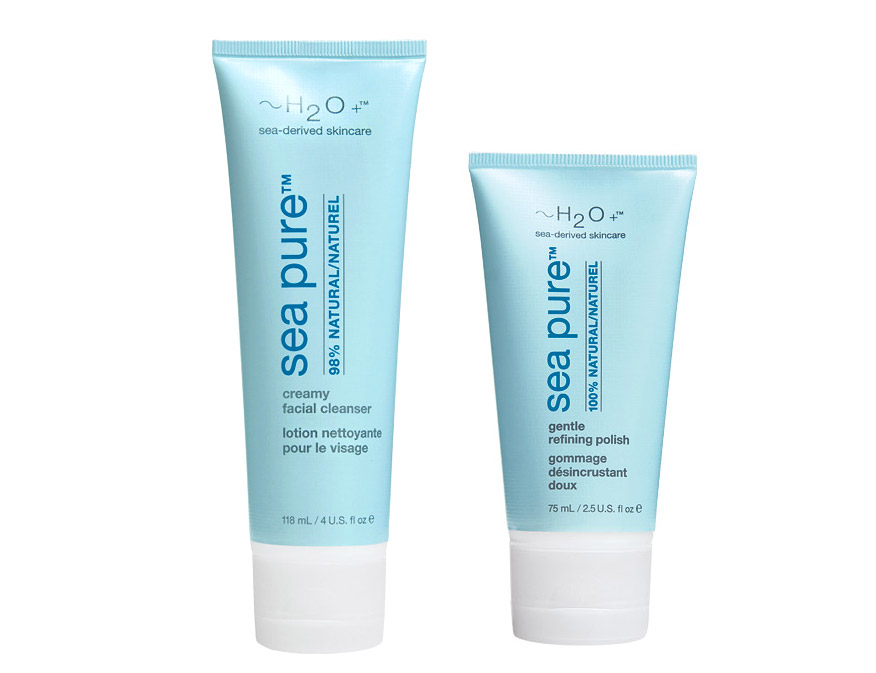 The
Sea Pure Creamy Facial Cleanser ($20)
is a pearly cleanser that contains 98% natural ingredients with Amino Acids, Sea Moss, Apple Proteins and a refreshing citrus scent. The creamy texture spreaded and lathered really well so all I needed was a tiny amount each time. The cleanser did a good job removing oil and dirt while leaving my skin with zero tightness. The only thing I could pick on was its effectiveness in removing makeup but then again, I never rely solely on cream cleansers to do the job (you should always use a cleansing oil!)
The
Sea Pure Gentle Refining Polish ($30)
too contains 98% natural ingredients with Amino Acids, Sea Moss and Bamboo Extract to gently exfoliate for brighter, smoother skin. While the grains were not the finest I have seen, the moisturizing base really made up for it so it never felt abrasive, even on my sensitive combination skin. My face felt smooth, flake-free and just great whenever I used this. I would buy this over and over if only the price was a little lower.
The H2O Plus Sea Pure Creamy Facial Cleanser and Gentle Refining Polish are now available at
www.h2oplus.com
and from now until November 20th, purchases over $30 will get $10 off with code 100275!
Disclosure: This review includes products that were provided by the manufacturer/PR firm for consideration only. It may also contain an affiliate link, which gives us a small commission if you purchase the item. Please see our Disclosure for more information.