Besides being a bridesmaid for my best friend Vanessa (miss you girl!), one of the biggest highlights of my 2-week trip to Hong Kong was discovering ink, a line of premium makeup brushes created by renowned Hong Kong makeup artist, Zing.


I first came across ink during
my makeover with Christopher Kam at Lane Crawford
. But before I go on to gush my obsession for these brushes, here's a little background info on the mastermind behind them.
Zing has worked with a long line of A-list actresses and singers including Faye Wong, Shu Qi, Sammi Cheng, Kelly Chen, Carina Lau etc. and created some of the prettiest and most creative looks I have ever seen. Due to one unfortunate incident in which he lost his valuable set of brushes that were collected over the years, he decided to start his very own line and so ink was born!
The whole line now consists of 11 brushes, including a variety of eyeshadow brushes, foundation brush, concealer brush, powder brush, lip brush, angled eyeliner brush and even a spoolie. All are handmade with either natural hairs like Russian sable, North American squirrel and Canadian pony hair or synthetic fibers. The brushes measure between 61mm to 105mm in length and come with a black sandalwood handle that not only looks sleek but feels super lightweight.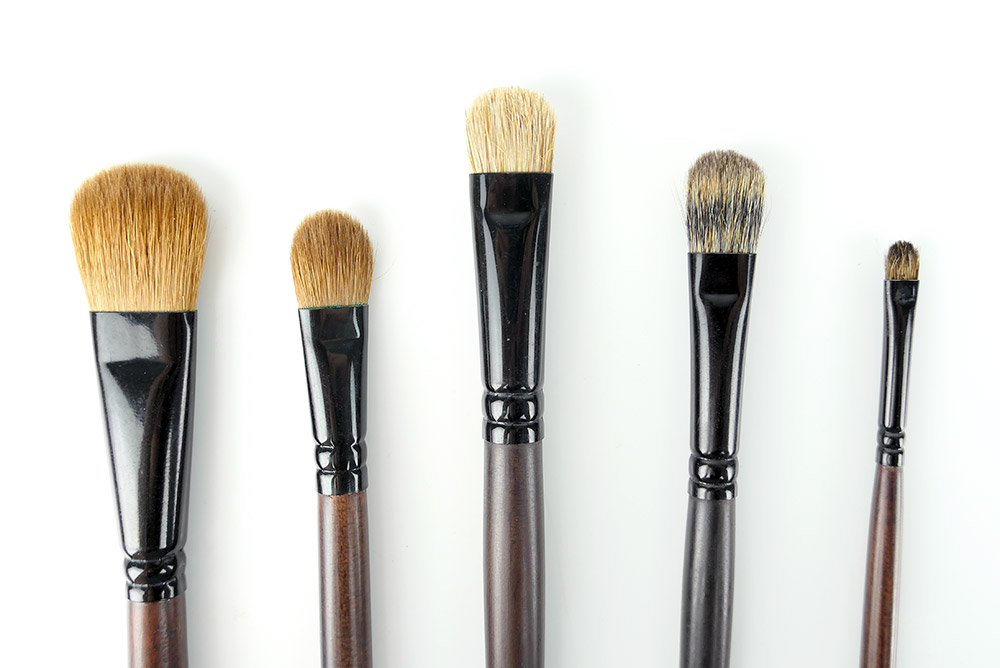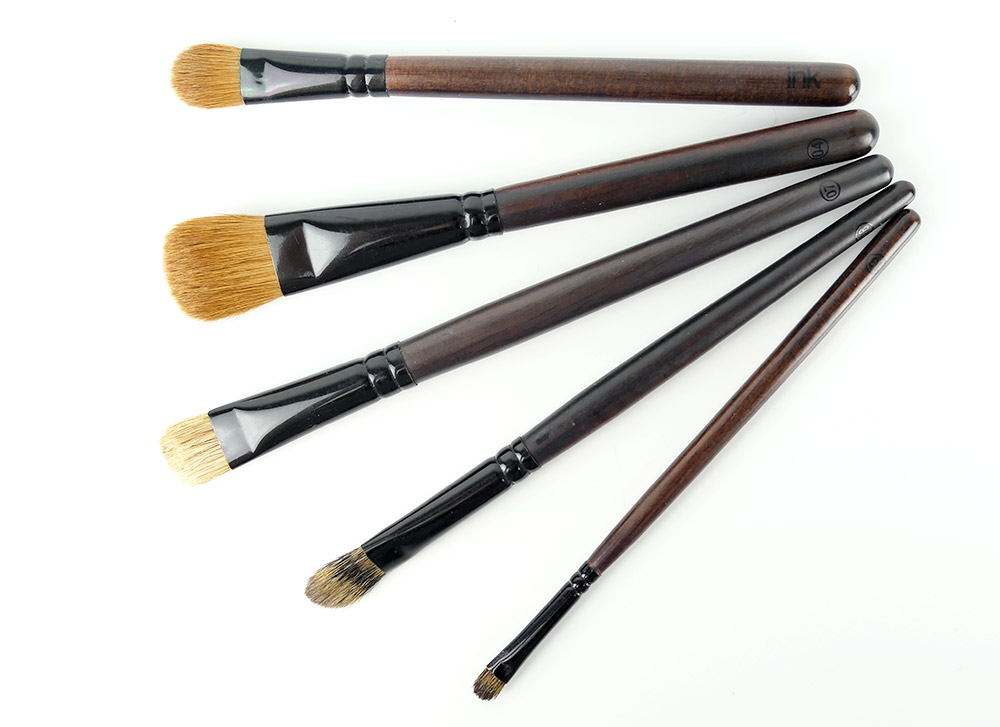 Onto individual reviews!
04 Foundation Brush (HK$350/~US$45)
. Made out of 100% sable hair, this is a flat, dense brush that is perfect for applying liquid foundation. The hairs are also super soft and give me such a natural, even application without looking streaky. Highly recommended!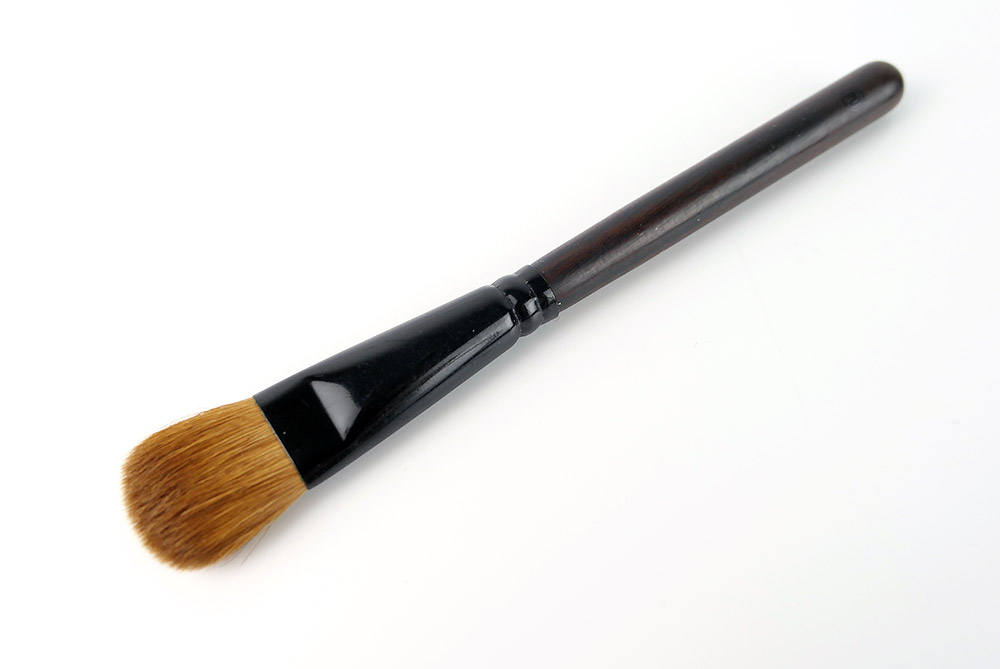 06 Concealer Brush (HK$260/~US$33)
. A smaller version of the foundation brush, this too is made out of 100% sable hair. It works great with cream and liquid concealers but I also like to use it to apply foundation on smaller areas.
07 Highlighter Brush (HK$170/~US$22)
. Made to fit the brow bone structure, this brush is made out of white ox hair and hand-sculpted with both a concave and convex side. The hairs are slightly harder than the rest of the brushes but the concave side fits very nicely onto my crease while the convex side is great for highlighting the brow bone.
08 Mini Powder Brush (HK$190/~US$24)
. This yellow squirrel hair brush is my favorite from the line and have become one of my must-haves! The fluffy tip makes it the perfect tool for blending eyeshadows and the hairs are definitely one of the softest I have ever seen. When I went back to the store after a few days to grab a few more, it was completely sold out – which just shows how popular and great this is!
13 Eyebrow Brush (HK$160/~US$21)
. Highly recommended by makeup artist Anita (
who did an awesome bridal demo on me
), this is perfect for filling in eyebrows, applying shadow on the inner corners or outer v and for softening eyeliner. It is also made out of yellow squirrel hair.
Although it has only been 2+ weeks since I got these brushes, I am really liking them. I have been using them pretty much every day and they have survived a couple of washings without shedding or changing shape at all. I can't wait to go back for more!
ink by Zing Makeup Brushes are available at Lane Crawford, Pacific Place (Hong Kong) and Lane Crawford, Ocean Terminal (Hong Kong). Prices range from HK$70 (~US$10) for the spoolie to HK$860 (~US$110) for the powder brush. To find out more about Zing and his work, check out
http://www.zingmakeup.com/
!
Disclosure: This review contains products that were purchased by us. It may also contain an affiliate link, which gives us a small commission if you purchase the items. Please see our Disclosure for more information on our posting policy.