If you like that sweet babydoll cheeks spotted in Japanese magazines, try duping it with Lioele Blooming Cushion Touch Blusher in Cutie Peach.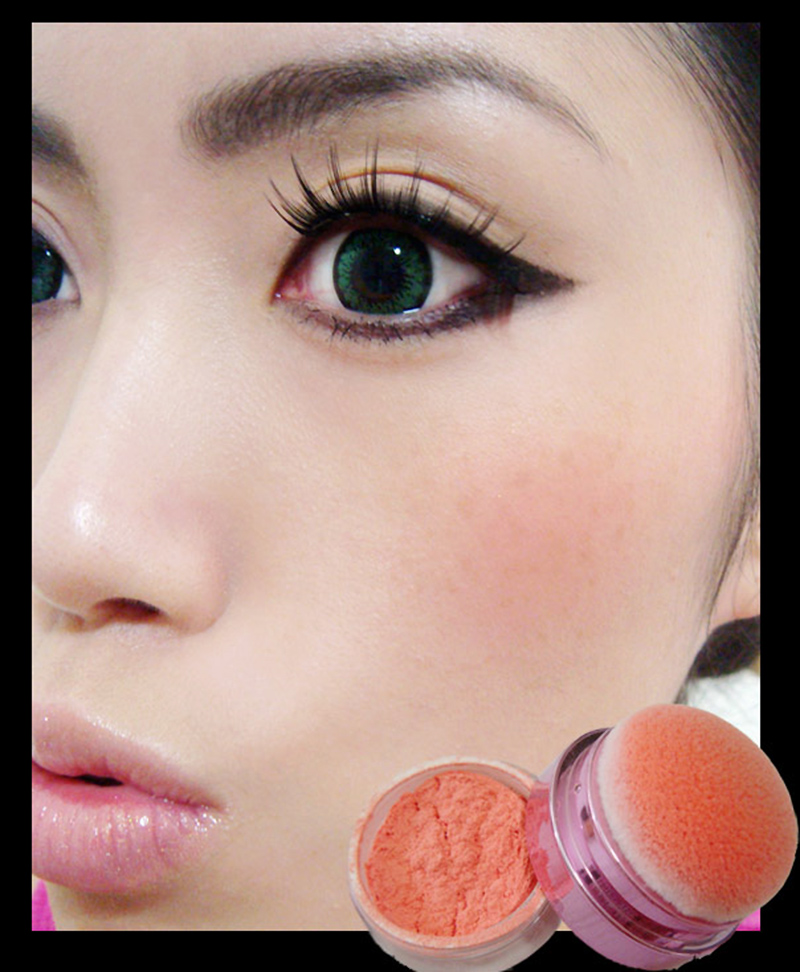 A great knockoff to Yves Saint Laurent Touche Blush, the Blooming Cushion Touch Blusher is a loose powder blush with a built-in puff on top. It comes in 2 colors,
Cutie Pink
, a baby pink color and
Cutie Peach
, a peachy coral color (spotted on me above).
To use the product, all you have to do is smile big and press the puff directly onto the apples and voila! Instant doll-like cheeks minus the hassle of blending with a brush. The powder was also very fine and semi-sheer so I was able to easily build up the color without looking like a clown. Plus the color stayed on all day so there is no need to reapply.
The Blooming Cushion Touch Blusher is available at Prettyandcute.com for $15.99.
Disclosure: This review includes product that was provided by the manufacturer/PR firm for consideration only. It may also contain an affiliate link, which gives us a small commission if you purchase the item. Please see our Disclosure for more information.