Having smooth, supple skin can take years off your real age, which is why everyone should befriend a moisturizer that delivers that. Case in point, Filextra Facial Revolumizing Treatment with Collagen by GoodSkin Labs.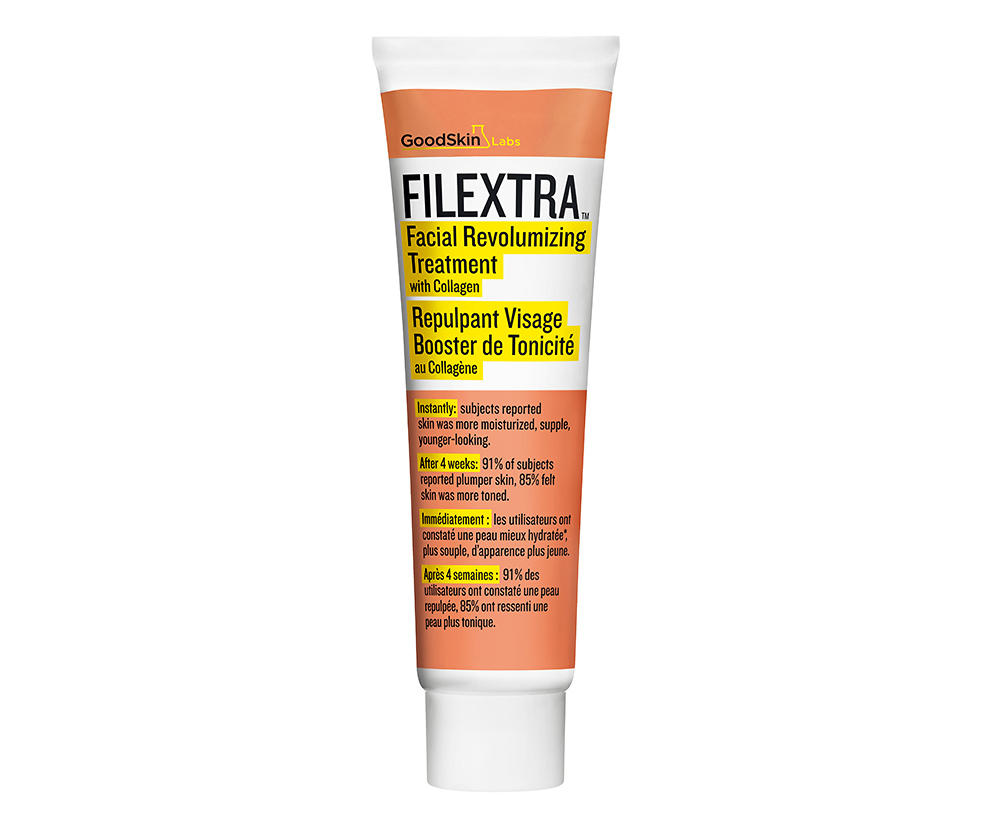 The Filextra claims to instantly restore moisture, protect and even tone and plump up your skin in just 4 to 8 weeks. Active ingredients include HyActive, which stimulates natural Hylauronic Acid production; Natural Collagen Boosters to help create a more supportive, more stable skin structure; Aqualance to help replenish skin's H2O to optimal level, and an advanced Lipid Filling Complex, which fills in the gaps and act as a protective barrier to surround the newly added H2O so skin can hold onto essential revolumizing moisture.
When I first tried the treatment, I was slightly hesitant about the pearly greyish tint – hey the last thing anyone would want is for their faces to look gray! But instead of making my face look dull, it gave a very nice glow without being shiny.
The consistency was slightly thicker than my usual moisturizers so it did take an extra minute or two to get completely absorbed into the skin. But I loved that it was so rich I didn't need another moisturizer on top, even in this freezing Chicago weather.
Overall, I am very happy with the results. I have been using the Filextra religiously in the AM and PM for 3 weeks straight and not only has it kept my skin supple and hydrated, my makeup has been going on really smoothly without balling up or caking. I have not experienced any breakouts or irritations from using the product either.
The Filextra Facial Revolumizing Treatment with Collagen is available at Kohl's for $42.50.
Disclosure: This review includes product that was provided by the manufacturer/PR firm for consideration only. It may also contain an affiliate link, which gives us a small commission if you purchase the item. Please see our Disclosure for more information.