Earlier this week, singers Taylor Swift and Katy Perry met up at London for din din. Besides their hit singles and cute tube dresses, what do these ladies have in common? A fresh, dewy look that is gorgeous yet so simple to duplicate. Read on to find out how!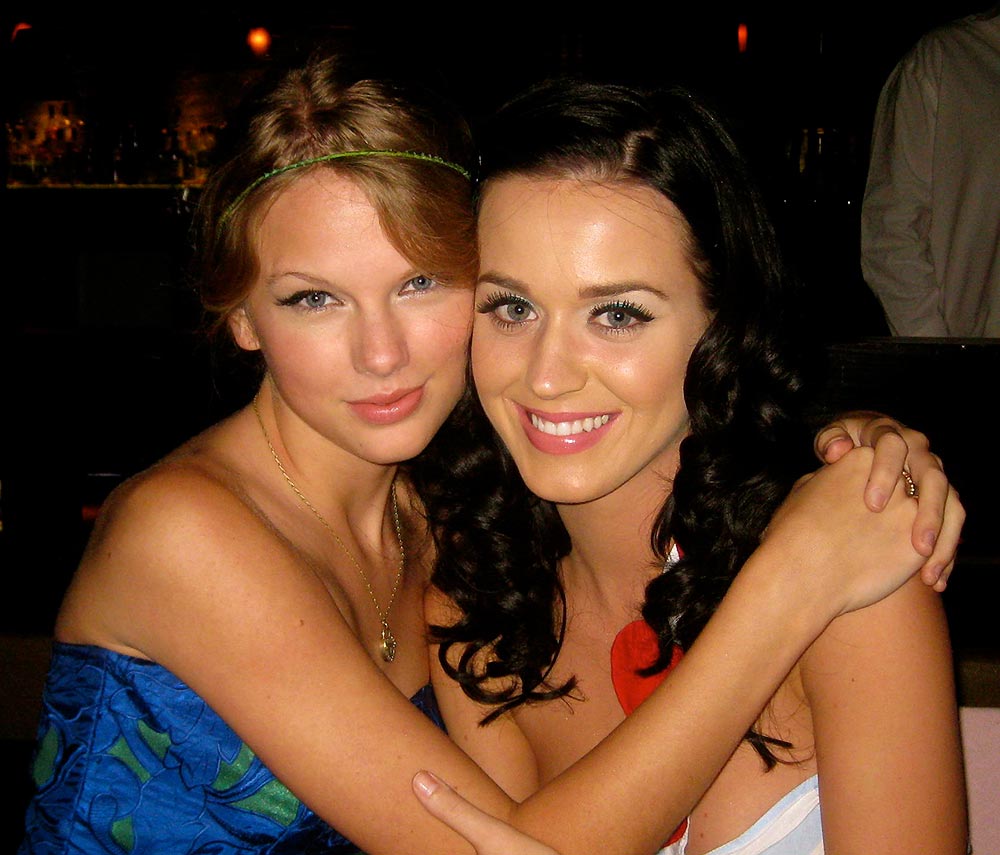 Less is definitely more
here. Start out by evening your skin with a tinted moisturizer or liquid foundation with a dewy finish. I like NARS Sheer Glow Foundation or Skin Food BB creams for this.
Apply a shimmery eyeshadow on the eyelid. Line your eyes thickly and wing it out to create a slight cat eye effect. Katy is rocking a glittery teal color (try MAC Teal pigment) while Taylor is wearing a charcoal color. Curl your lashes and apply a few coats of mascara or put on falsies like Katy did.
Apply a soft pink blush on the apples and finish with a peach/pink lipstick topped with gloss.