Tweezerman Zip File is the perfect example of a product with an innovative packaging that actually works!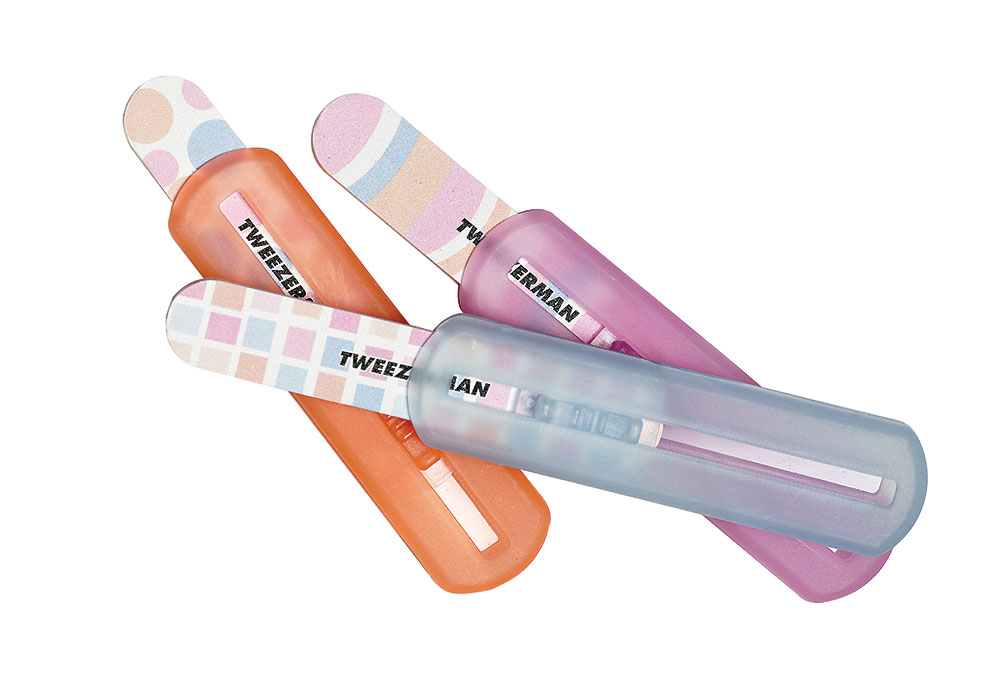 The Zip File is a nail file housed in a cute plastic case so you can easily slide the file out to fix chips and nicks and slide back to keep the file protected and clean. Plus it contains two sides, a coarser side for shortening and shaping nails and a slightly smoother side to buff and seal the edge.
Now I no longer have an excuse to chew on my chipped mani or leave it unfixed just because I don't have a file with me. Hooray!
The Zip File is available at tweezerman.com for $5.50. For every file that is sold, Tweezerman will be donating $1 to the SmileTrain foundation, an organization dedicated to providing free surgeries to children with cleft lips and palates in 75 of the world's poorest countries.
Disclosure: This review includes product that was provided by the manufacturer/PR firm for consideration only. It may also contain an affiliate link, which gives us a small commission if you purchase the item. Please see our Disclosure for more information on our posting policy.