Just when I was about to give up on my 10+ years search for the perfect lash primer, I finally found the one! Lancome Ôscillation Powerbooster is the first vibrating power primer that promises to prepare and improve the lash surface for maximum mascara results while boosting the appearance of natural lash growth.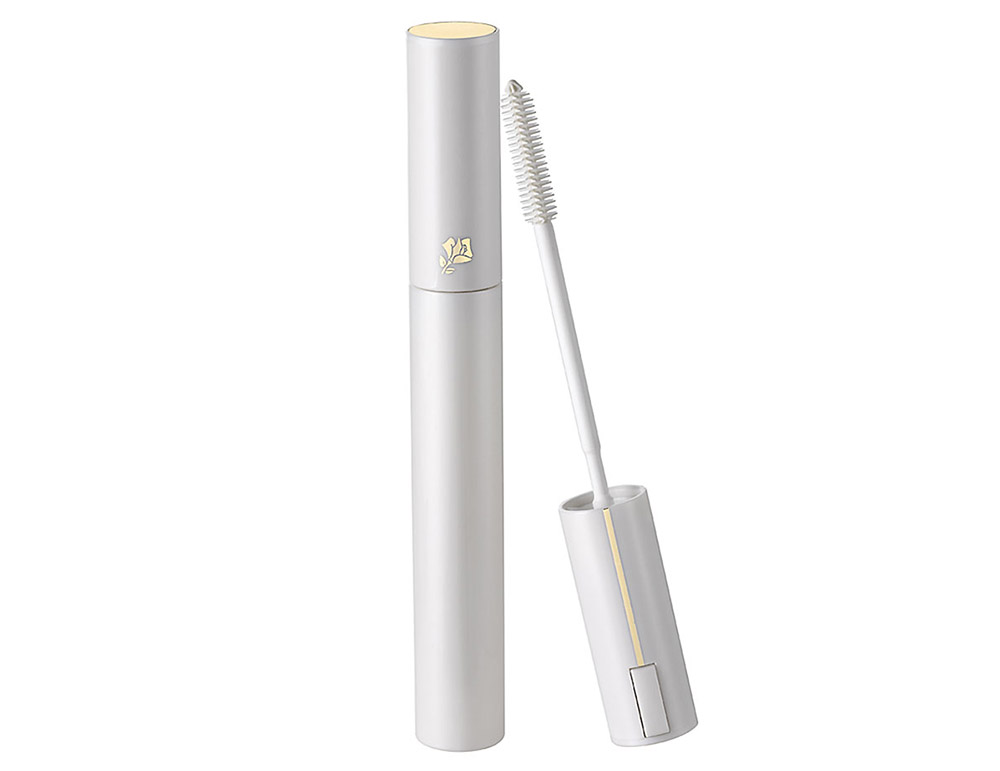 Most lash primers I have used in the past like Shiseido Dramatical Eyes tend to contain micro-fibers that stick to the lashes to make them appear thicker and longer. While this does make my puny Asian lashes longer, the fibers left my lashes heavy and droopy. Not to mention coating them completely with mascara can get really messy and the effect is only temporary (the fibers washes off with water).
he Ôscillation Powerbooster, however, does not contain any micro-fibers to provide instant results. Instead, its lash-conditioning ingredients like Arginine, Ceramid R and Vitamin B5 and Madecassoside work to lengthen and thicker your lashes naturally so you can even wear this while you sleep.
After I put this on, my lashes seemed more lifted and curled without any drastic changes in the density or length. My mascara went on smoothly and covered the white primer easily with no droopiness nor clumpiness – hooray!! But the most amazing thing is,
my lashes have completely stopped falling off
from wearing mascara and they have grown
stronger and thicker
–
only after a week!
Another thing I love about the Ôscillation Powerbooster is how user-friendly it is. All you have to do is place it on the base of your lashes, press and hold the button and it will vibrate away, coating every single lash with the product. The vibrating motion is very minimal and you can barely feel it on your lashes, which makes it perfect even for those with sensitive eyes just like me.
So despite the fact that this retails for a whopping $39, I will happily splurge on it when I run out.
Starting from June 15th to June 19th, you can get the Ôscillation Powerbooster at www.lancome-usa.com with free shipping and a generous sample of Lancome's latest youth activating concentrate, Génifique.
Disclosure: This review includes product that was provided by the manufacturer/PR firm for consideration only. It may also contain an affiliate link, which gives us a small commission if you purchase the item. Please see our Disclosure for more information on our posting policy.