Fantasy Lengths is Revlon's latest collection of fake eyelashes. They come in self-adhesive and glue-on with a huge variety of styles and lengths that will fit different eye shapes. Included in each set is a very detailed instruction on how to apply them and a generous tube of lash adhesive.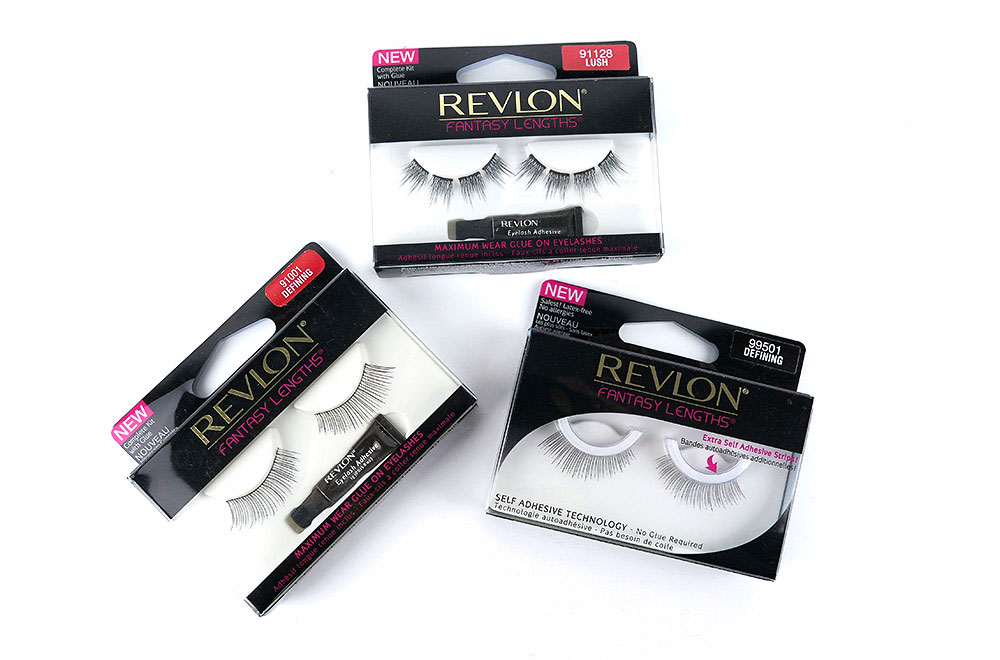 There are a total of 6 styles available – Lush, Precision, Chic, Intensifying, Flirty and Defining. I personally prefer lashes that are more dramatic so I find these lashes to be a little too natural for my taste but they are great for a day look.
Similar to Ardell lashes, the strip was very thin which made it less heavy and very comfortable to wear. The hair was very soft so you do have to be SUPER careful and gentle when using them or they could go out of shape very easily.
While I liked that they included a glue that comes with a cap so it can be reused, the glue itself could have been better. My lashes stayed on a lot longer with my Duo glue.
All in all, these lashes were very wearable and easy to use, even for beginners. Plus they retail less than $6 for a pair at all drugstores so you can try out different styles without breaking the bank!
Disclosure: This review includes products that were provided by the manufacturer/PR firm for consideration only. It may also contain an affiliate link, which gives us a small commission if you purchase the item. Please see our Disclosure for more information on our posting policy.