Kenzoki's latest addition to the Euphoric Ginger line, Cleansing Ice Jelly, is definitely not your ordinary cleanser.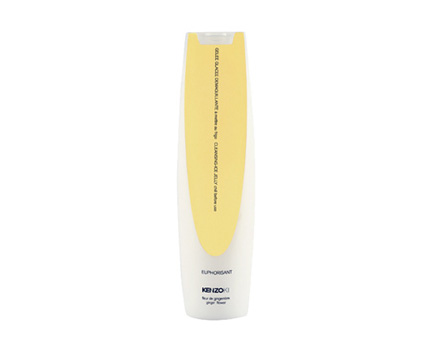 Formulated with Ginger plant water and Ginseng extract to clean and tone while stimulating circulation and improving blood flow for younger-looking, glowy skin, the Kenzoki Cleansing Ice Jelly is a self-cooling cleanser with the most unique texture I have ever seen! Fresh out the tube, it looked like this white jelly substance but upon skin contact, turned clear into a water-like texture.
The cleanser felt super gentle and slightly cooling on my sensitive skin. While it did a decent job cleansing without leaving behind tightness or grease, it failed to remove my foundation and mascara completely. I am keeping mine in the fridge as a wakeup treat for the AM.
The Cleansing Ice Jelly is available at www.kenzousa.com and all Kenzo counters for $28.
Disclosure: This review includes product that was provided by the manufacturer/PR firm for consideration only. It may also contain an affiliate link, which gives us a small commission if you purchase the item. Please see our Disclosure for more information on our posting policy.