If you want salon quality haircare at drugstore prices, you have got to check out L'oreal's latest haircare line, EverPure!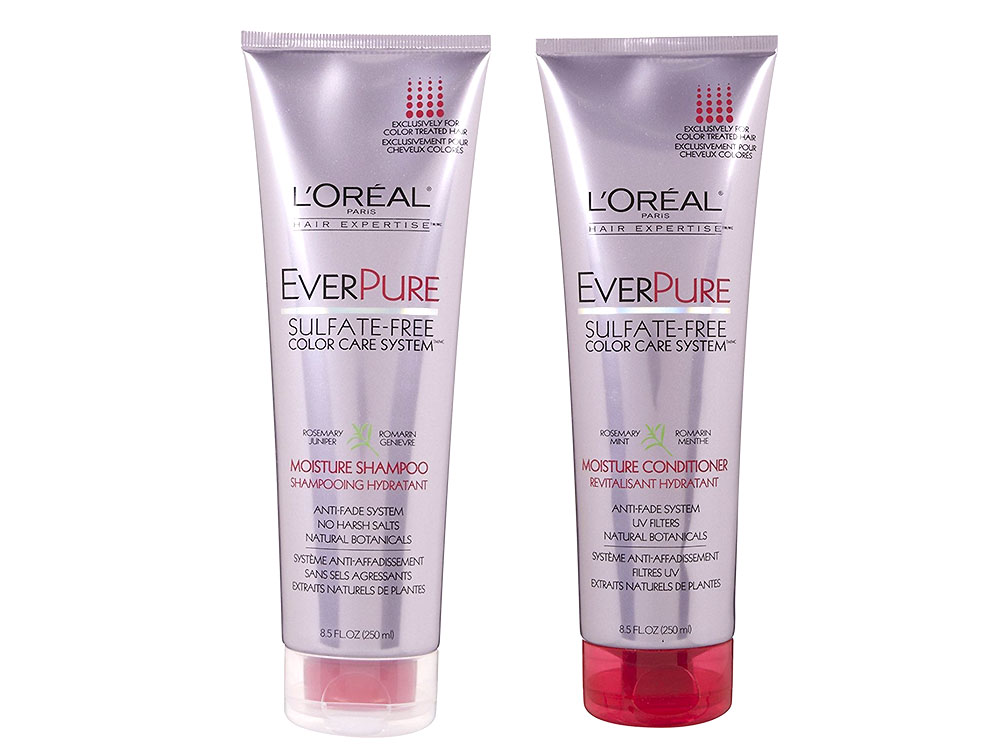 EverPure is designed specifically for colored hair and it features an anti-fade system that is free from harsh salts, sulfates and surfactants so your color stays vibrant up to 32 washes.
Since I have dry, long hair that has been colored waaaay too many times, I got the
Moisture Shampoo
and
Moisture Conditioner
and I am telling you, they are comparable, if not better, than my Matrix Sleek Smoothing Shampoos and Conditioners!
The shampoo feels pretty thick and lathers really well. My hair feels super clean and is completely tangle-free after one wash. The conditioner also does a great job smoothing out and moisturizing my hair without adding grease.
Another thing I love about this line is the smell. Both products have a very strong smell (the shampoo smells of rosemary and juniper and the conditioner smells of rosemary and mint) but are great pick-me-ups after a long day. Plus this line is 100% vegan so there are no testing on animals or animal byproducts. How can you not love this?
Disclosure: This review includes products that were provided by the manufacturer/PR firm for consideration only. It may also contain an affiliate link, which gives us a small commission if you purchase the item. Please see our Disclosure for more information on our posting policy.