Containing natural Volcanic Ash with fine sugar crystals exclusively from the oh-so-exotic islands of Vanuatu, I bought MAC Volcanic Ash Exfoliator ($19) mostly because of its novelty factor.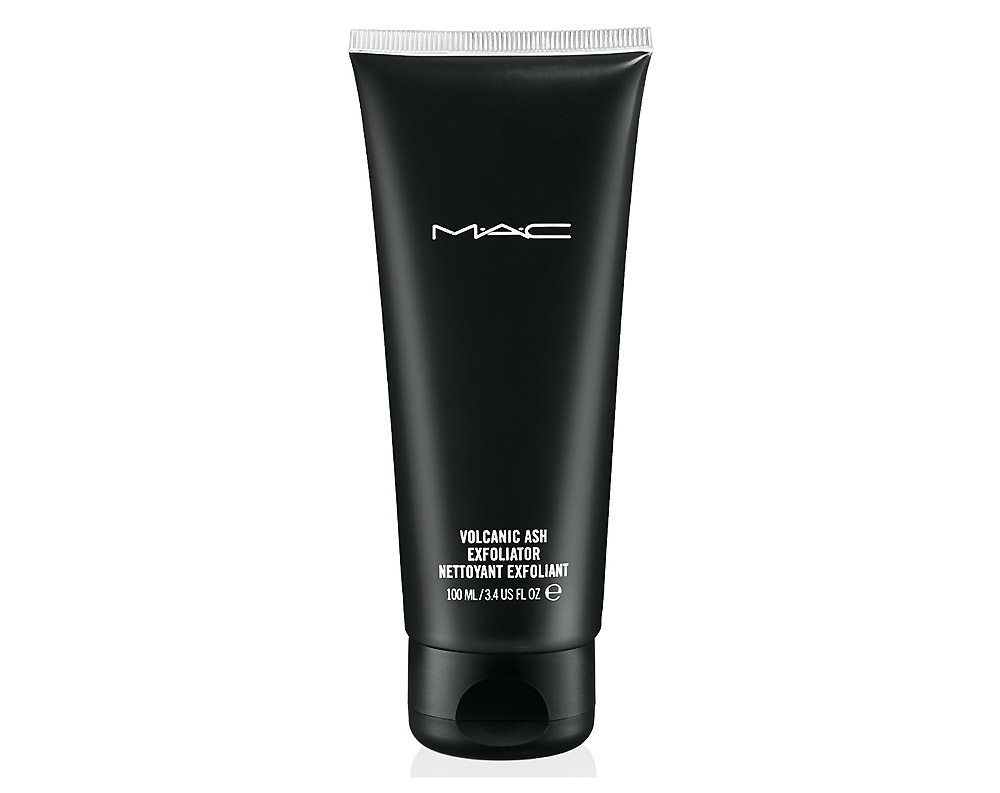 The scrub itself is black and looks almost like tar. The beads are slightly bigger than the ones in
my favorite MAC Microfine Refinisher
and the texture has a bit more slip to it. I also love the smell but it took me quite a few uses to like the product.
The first time I used it, I absolutely hated it. I applied too much and massaged too hard. It did not foam as claimed and felt really harsh, giving me a mild tingling sensation. My skin felt clean but also irritated.
The second time, I used a lot less and massaged the product onto my face REALLY gently. This time I did see foam and it rinsed off easily with warm water. My face felt super clean, not at all irritated and just glowed – totally the result I was looking for! I tried it on my body and it worked great too.
My only complaint is the packaging. Since this comes in a big tub, you do have to dig your fingers in every time, which can get pretty messy and unsanitary. But overall, I do like MAC Volcanic Ash Exfoliator and will repurchase.
* Update: The MAC Volcanic Ash Exfoliator has been relaunched in a tube packaging with the
Style Black Collection
as pictured above.