I have been getting lots of e-mails and comments on how to keep my skin clear. The answer is good genes, a normal diet (I can't really say healthy because I live for junk food! *lol*), LOTS of water and a good skincare regime. Right now my HG skincare line is nothing but the cheap yet effective Nivea Visage that is widely available at Boots and Superdrugs. Below are a list of products that I use daily: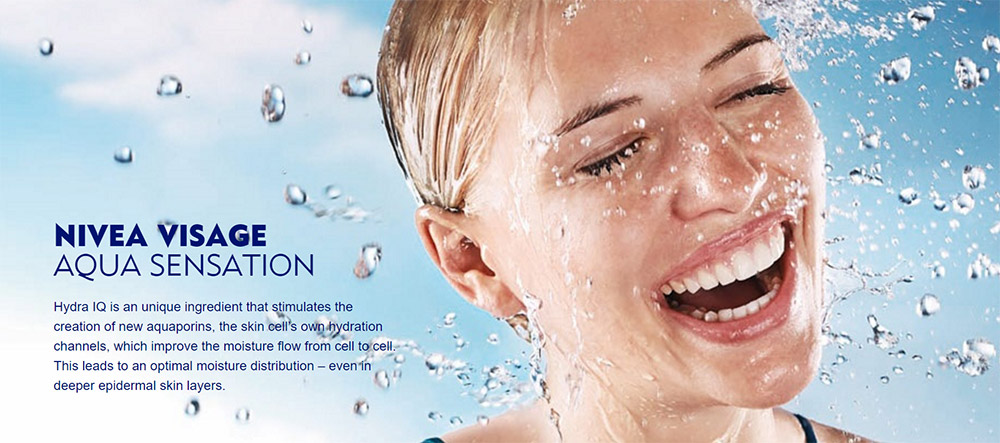 Nivea Visage Aqua Sensation Moisturizing Gel-Cream (£4.99)
This is definitely a godsend! It works just as great as Biotherm Aquasource but costs at least half as much. It contains cucumber extract, ginseng and magnesium to provide 24 hour hydration and feels very light and refreshing on the skin. I apply a thin layer of this all over my face every night and my skin is instantly plumped up and stays supple until I wake up the next morning. Highly recommended for dehydrated skin!
Nivea Visage Aqua Sensation Anti-Shadow Eye Cream (£5.99)
Similar to the Moisturizing Gel-Cream, the texture of this eye cream is extremely light and feels like a gel that sinks into my skin within seconds. It also contains the same ingredients – cucumber and ginseng extract – to make shadows go away. I have been using this for over a month now and while I did not see a huge difference in my undereye circles, my eye area does feel refreshed and hydrated. I would highly recommend this for young skin.
Nivea Visage Young Wash Off Cleansing Gel (£4.25)
I use this after my Kanebo Cleansing Oil every night. It contains pure ocean minerals and gives off a tingling sensation when applied onto the skin. It is very gentle yet washes off any residue without overdrying my skin. My face just feels clean, refreshed and smooth after I use this. Thumbs up!
Nivea Visage Extra Gentle Eye Make-Up Remover (£3.25)
Don't ask me why but I developed mild eczema on my left eyelid last winter (I think Ponds Bare and Repair Eye Makeup Remover might be the culprit) and all oil-based removers were irritating my skin so much I had to stop using them. I then started my hunt for a gentle eye makeup remover and when I read that this was one of the most effective yet gentle eye makeup removers out there, I took a chance and am so glad that I did! This really
is
great for sensitive skin! It contains soothing Provitamin B5 to hydrate the eye area and never leaves behind any greasy residue. All I need to do is soak up two cotton pads with this, place one on each eye, hold it for 15 seconds then wipe and everything comes off. The only downside? Since it does not contain any oil and is "extra gentle", it does not remove waterproof mascara completely.