With the new Mineralize Skinfinish & Satinfinish Collection, MAC releases a new foundation, MAC Mineralize Satinfinish SPF 15 Foundation. Read on for my review of it!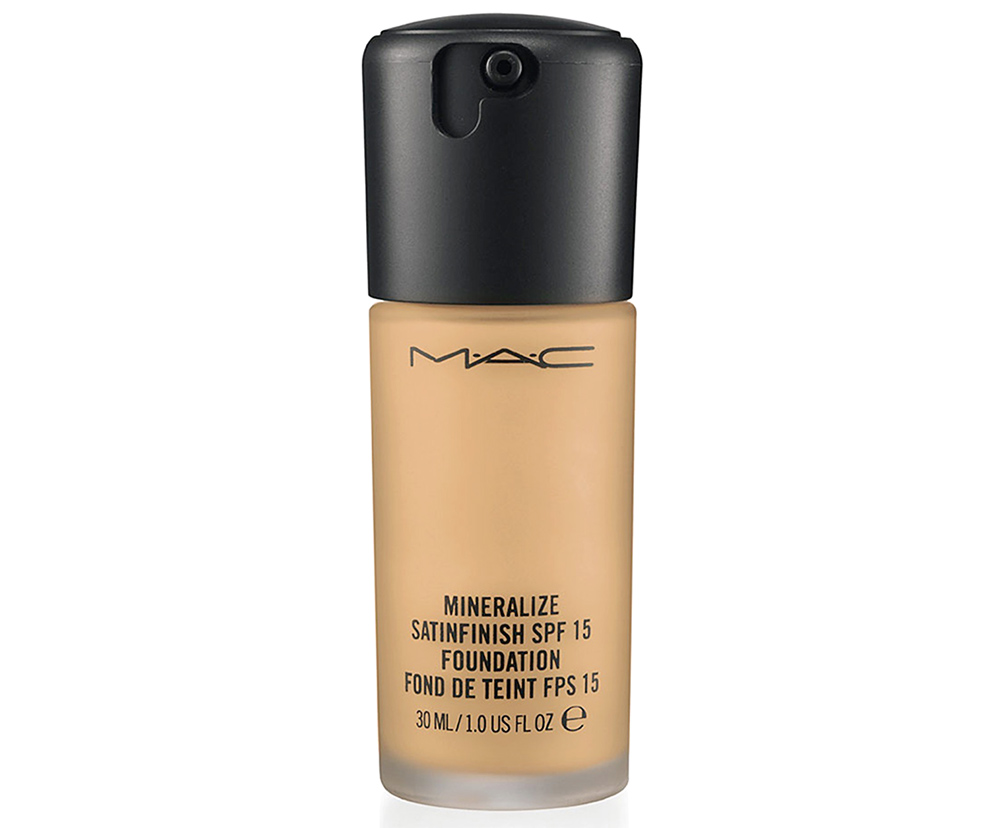 When I first read about the foundation, I thought I was going to like it for sure. Afterall, it does come with all the basic properties of a good foundation – pump dispenser for easy and hygienic application, creamy, blendable texture, medium and buildable coverage and of course, everyday broad spectrum UVA/UVB SPF 15 sun protection. But when I finally got to test it out, I was left with mixed feelings.
I tried both NC20 and NC25 and while both shades looked okay on me, NC25 gave my skin a nicer glow. The MAC artist first dabbed the foundation onto my skin with MAC 190 Foundation brush then buffed it in with MAC 187 Stippling brush. When she was done, I thought the foundation felt slightly heavy and its light-reflecting properties made my skin look a teeny bit too glowy. It also accentuated the tiny flakes on my nose, which never happens with
my favorite Chanel Pro Lumiere
so there goes MAC's claim that this foundation is "especially suitable for normal-dry skins".
I was pretty disappointed and immediately decided that this foundation was not for me (I might as well stick with Chanel). However, when I got home 30 minutes later, the foundation had melted into my skin completely and I was left with beautifully polished skin. My pores looked almost non-existent too! Talk about weird! I will definitely have to go back and give this another shot.
MAC Mineralize Satinfinish SPF 15 Foundation is available at MAC counters and maccosmetics.com for $26.50.