The annual Victoria's Secret Fashion Show always has one of the best makeup and this year, it is no different. Led by makeup artist Linda Hay, the theme was a sexy babydoll look that is sweet yet naughty. Read on to find out what products were used on the models!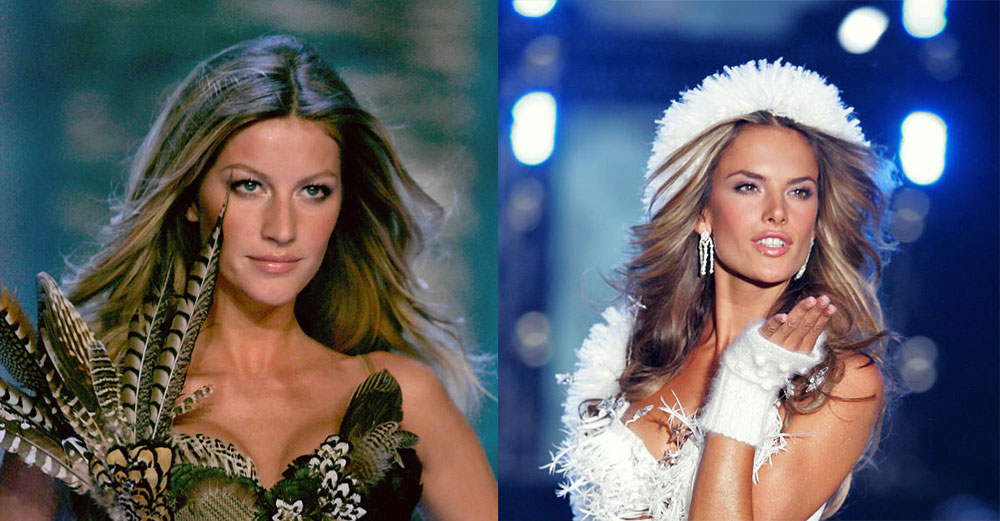 Face
Skin was kept glowy with the use of Very Sexy Mosaic Bronzer ($18) and Very Sexy Mosaic Blush in Wild Child ($18) was used to make the cheeks pop.
Eyes
The eyes are definitely the key to the look. Very Sexy Mosaic Eye Shadow in Urgency ($18) was applied onto the eyes as wash and Very Sexy Sparkling Eye Liner in Lilac Flash ($10) used to add definition. White eyeliner was used in the inside of the eyes and lots and lots of mascara applied on both upper and lower lashes. Individual lashes were also glued on layer by layer to finish the look.
Lips
To fake that perfect pout, Very Sexy Perfect Lipstick in Whisper ($12) was applied and topped with Very Sexy Lip Gloss in Rumor ($12).
Body
Different products were used to give the models their perfect shimmery bronzed look. Bare Bronze Leg-Perfecting Spray Tint ($18) and Bare Bronze Sheer Self-Tan Mousse ($17) were used all over the body to create a temporary bronzing effect. A sparkling pink powder – Sexy Little Things Give Me The Shimmers Body Powder ($28) – was also brushed on to create a toned body and cover all flaws.
Hair
To create a sexy bedhead on the models, mousse was first applied on wet hair and set on large rollers and clips. A vertical curling iron was then used and the look was finished with a gloss.