Good news to all you Bourjois fans out there! The super popular French beauty brand Bourjois, has just launched Mini Bourjois, a pocket makeup range!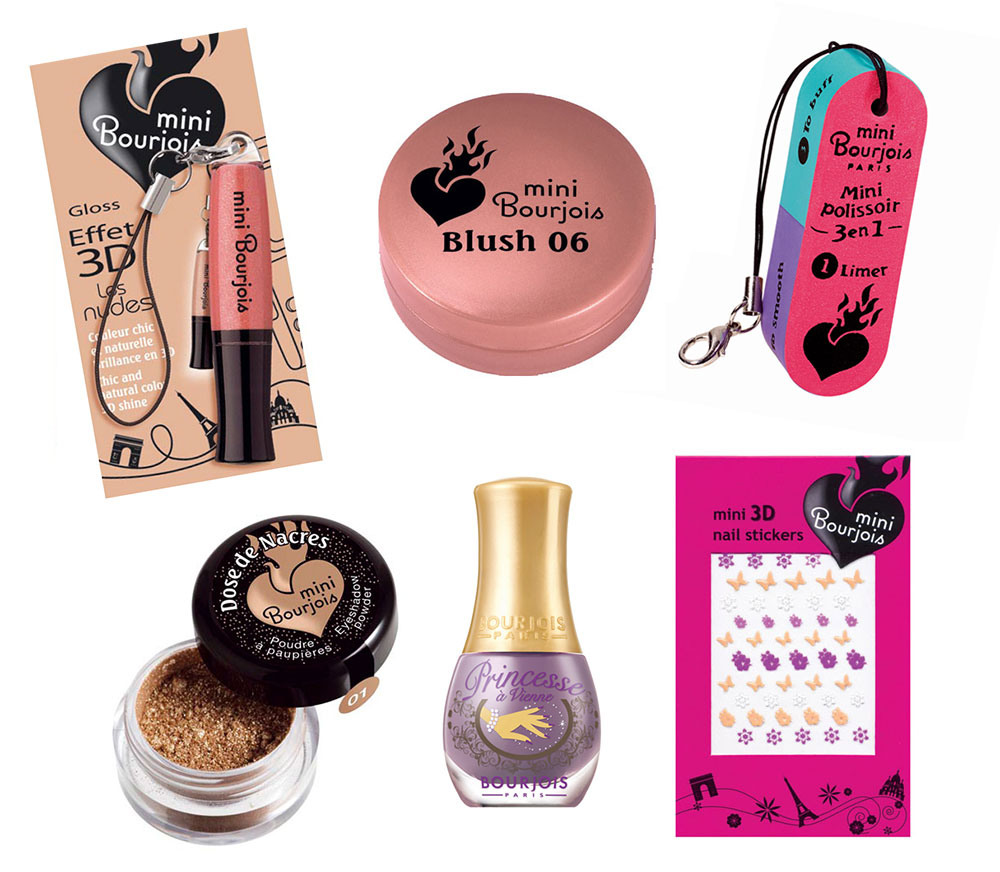 The makeup range consists of products for the eyes, lips, cheeks and nails. It is currently available only in Spain, France and Japan. I am really hoping it will come to London soon!
The mini eyeshadows (not pictured here) come in 28 shades and are the same size as the regular pot eyeshadows. The only difference is that they come in little pans so you can put them in palettes in either 2 or 3 slots just like the MAC 4-pans. Also, the applicator that comes with the regular pot eyeshadows is not included.
There is also a mini version of Bourjois' best-selling lip gloss, Effet 3D. It comes with a charm that attaches to any cell phone giving it a chic look and more room in your purse for other things. It is the only item available in the US at Sephora for $9.
The mini nail polishes come in 30 yummy shades under 5 different collections – Breakfast a Londres, Emplettes a New York, Cocktails a Barcelone, Diner a Paris and Club a Miami.
For more details, check out www.minibourjois.com.