Spotted all over the Versace and Gucci Fall 2006 fashion shows, bold eyes in vibrant purple, midnight blue or burnished brown are bound to make a statement no matter where you go.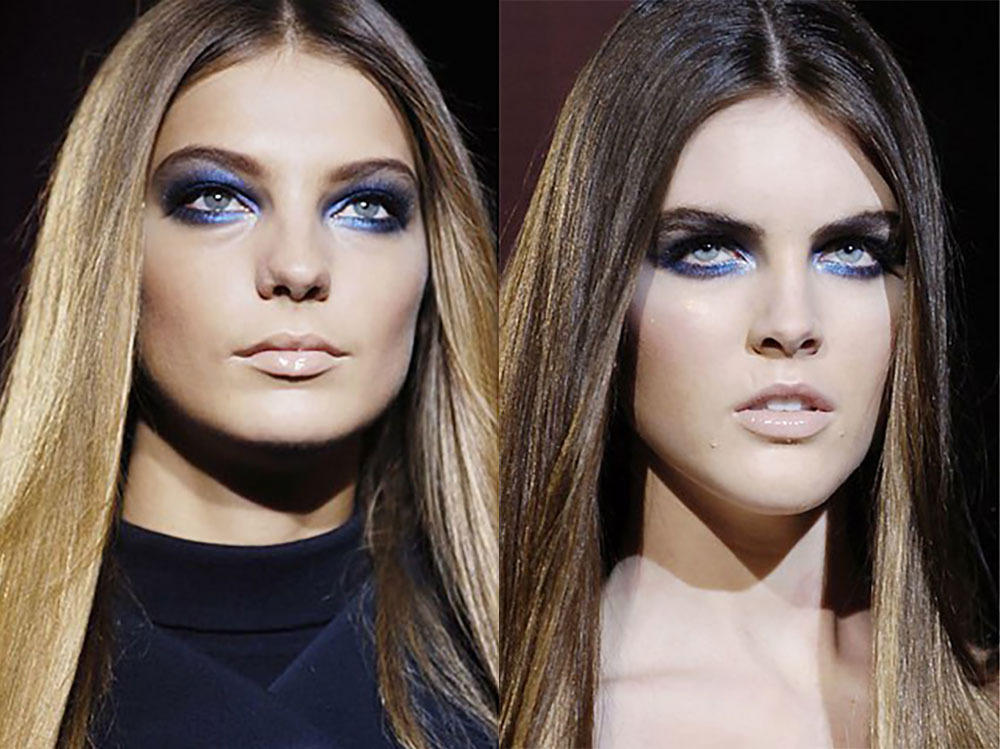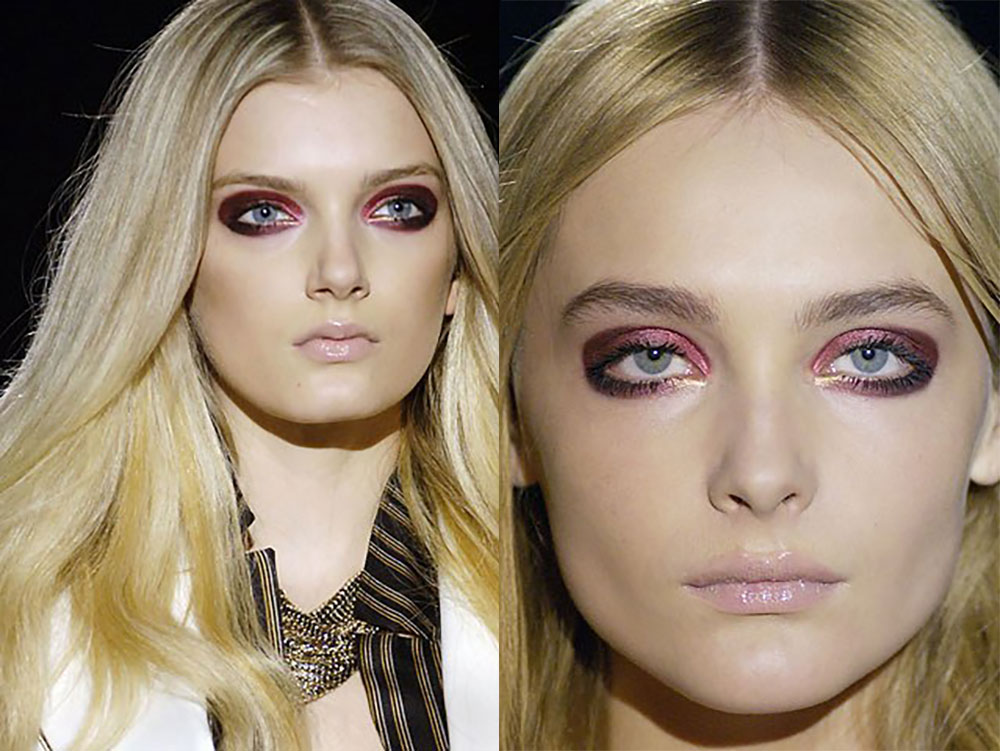 How To Achieve The Look
Keep your eyebrows thick but tidy by brushing it upwards and setting with a brow gel. Apply a primer underneath your eyeshadow or simply color your entire eyelid with a black eyeliner before you apply the shadow. Next, add more color onto the outer corner and under your lower lash line to add depth and really make your eyes pop. Finish the look with coats and coats of mascara. Remember to keep your lips and cheeks comparatively understated.
Product Recs
* MAC Blue Storm pigment
* Lancome Eyeshadow Duo in Ciel d'eau
* YSL Eyeshadow in Damask Violet
* MAC Violet Pigment
Images: Vogue and W.