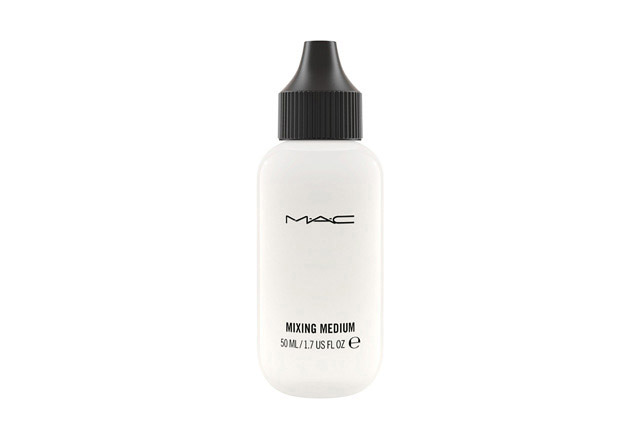 Have you ever wondered how models in magazines score that bright eye makeup or what celebrities use to make their eyeshadow stay on even after hours and hours of partying? The answer is simple. With MAC Water Base Mixing Medium, we can all get eye makeup that stays vibrate for hours.

The Water Base Mixing Medium is a transparent liquid made to dilute or mix with powder or liquid makeup. One tiny drop of this gem and your eyeshadow will stay on all day. The Mixing Medium can also be mixed with powder to create sheer to full, opaque coverage. Plus you can use to it to help make glitter adhere onto your skin.

To use the Mixing Medium, just squeeze one drop directly onto your eyeshadow brush. Dip the brush into your eyeshadow and do your eyes as usual.

One note on purchasing the Mixing Medium though. Make sure you get the water-based one if you are going to use it around your eyes. MAC also sells one that is alcohol-based, which can only be used for the body.