At Creatures of the Wind Spring/Summer 2016, models rocked a Siouxsie Sioux inspired glam rock look. "She always had a very strong eye look – it had the same spirit, but was applied differently each time. The look is very eclectic with a lot of layering, which plays off the layering in the collection. It's punk, tough looking. I loved the richness of the gold against the toughness of the black. It's an updated, modernized take on eyeliner," explained de Mey.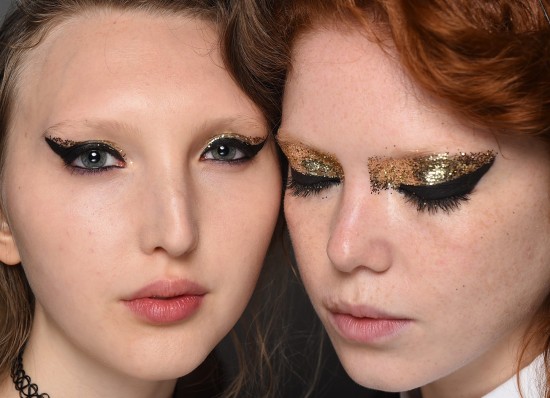 Makeup: Aaron de Mey for NARS Cosmetics
Nails: Katie Jane Hughes for butter LONDON
The skin was first prepped with NARSskin Luminous Moisture Cream then perfected with Stick Concealer and set with Soft Velvet Loose Powder.
On the eyes, de Mey created a dramatic wing with a variety of products (Black Valley Eye Paint, Via Veneto Larger Than Life® Eyeliner, Black Moon Eyeliner Pencil and Pandora Duo Eyeshadow). The gorgeous gold was the result of Iskandar Eye Paint topped with glitter. Brows were kept groomed with Oural Brow Gel and Brow Perfector.
To finish, de Mey gave models two different lip looks – a red using Mysterious Red Velvet Matte Lip Pencil and Nihiwatu Velvet Lip Liner; and a nude with just concealer and NARSskin Restorative Night Treatment.
On the nails, Hughes went for a simple yet bold look that was inspired by the hippie meets punk vibe of the collection. Four high-shine nail colors – white (Cotton Buds), blue (Skive), black (Union Jack Black) and yellow (Cotton Buds topped with Cheeky Chops)- were assigned to models based upon their look, and finished Patent-Gel Topcoat for a thick, high-shine finish.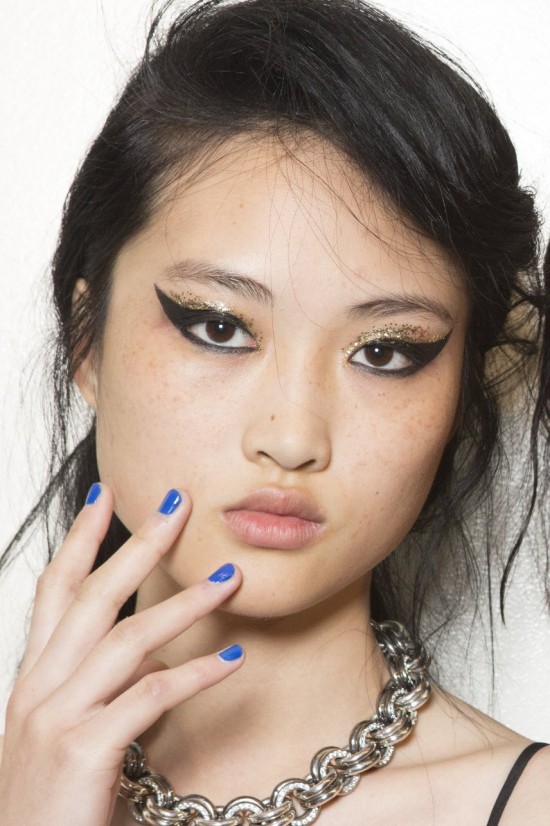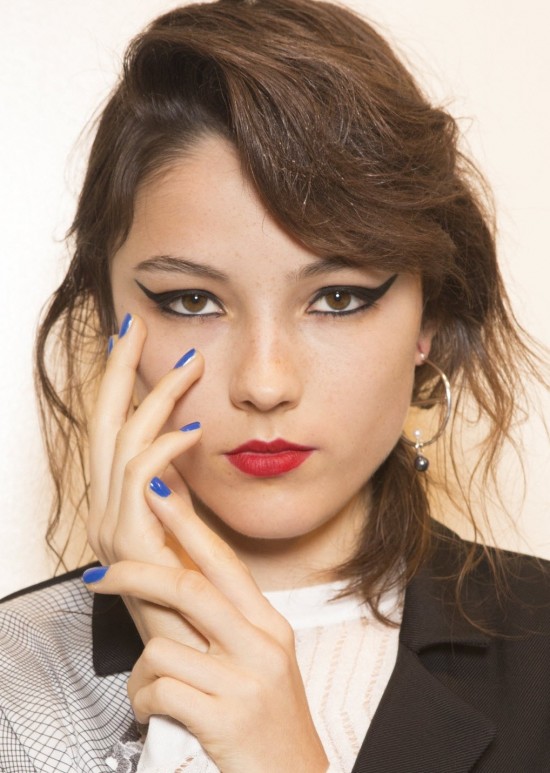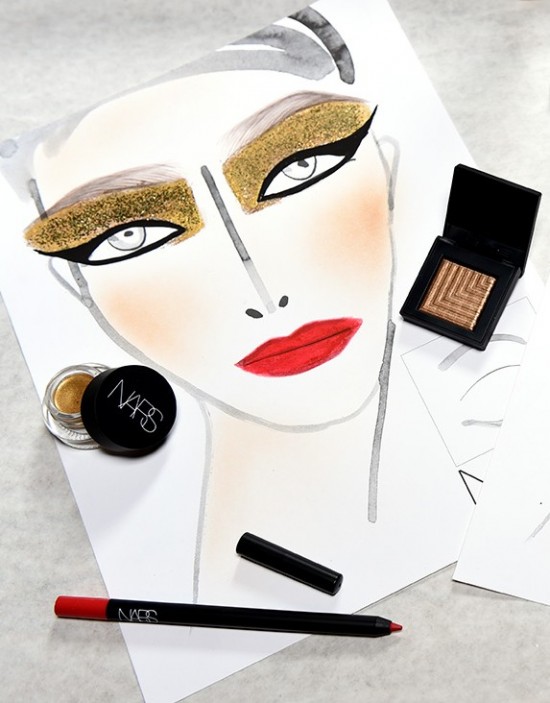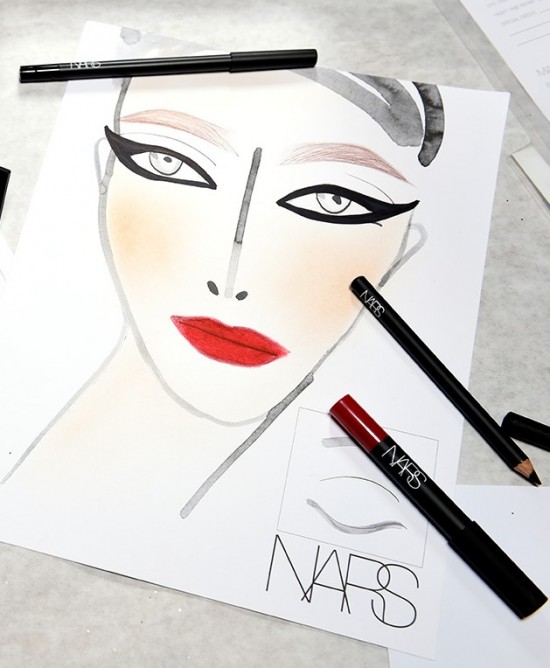 Images: Courtesy of NARS Cosmetics and butter LONDON.