Earlier this month, Japanese beauty company Shiseido gave us a sneak peek of what to expect in 2020. "With the 2020 Olympic Games taking place in Tokyo, people from all over the world will flock to Japan and attention will once again be focused on the country's unique tradition and culture. In addition, the athletic trend will become more mainstream," says Shiseido Senior Hair & Makeup Artist Setsuko Suzuki (鈴木節子), who devised the following two makeup looks.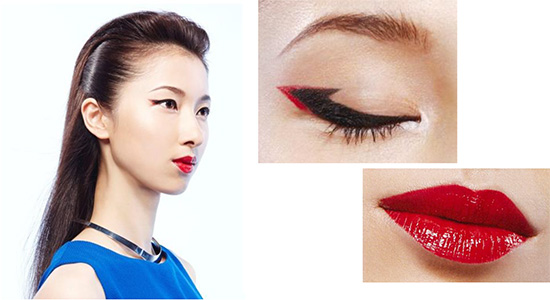 Look #1 Japan Color
Utilizing the 3 main colors found in Geisha makeup, the look above aims to bring a modern take on traditional Japanese beauty. White is used to create translucent skin and highlight the inner corners of the eyes while graphic black eyeliner frames the eyes and red makes the lips pop. Also worth noting is the dash of red eyeliner on the outer corner, which is a common practice among Geishas.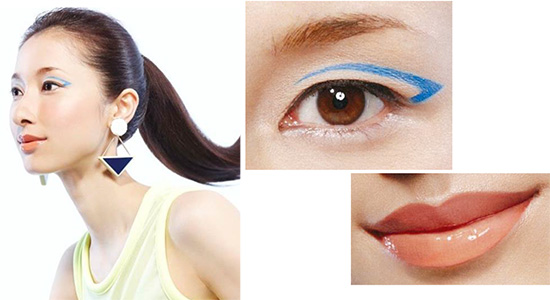 Look #2: Sporty Pop
This look is all about radiant skin paired with a graphic blue eye and orange lips to convey a fresh, light and sporty vibe. Very much like
my blue graphic eyeliner look for A/W 2014
but with an added touch of color. I can definitely see this becoming mainstream and a hit among many.
Images: Courtesy of Shiseido.