NARS Kabuki Brush Set for Holiday 2014 brings us 3 of the iconic NARS Kabuki Artisan Brushes to sculpt, contour, define and defy color conventions.
The
NARS Kabuki Brush Set
comes in a rectangular transparent acrylic box with a lacy pattern digitally-rendered by architectural designer Chris Kabatsi, just like the
NARS Holiday 2014 Laced With Edge Collection
. The Kabuki Artisan Brush line was inspired by traditional Japanese beauty rituals Kabuki Theater and each of the brushes came with a hand-spun black wisteria handle.
Mie Kabuki Brush is made out of goat hair bristles for "soft, all-over face application of loose and pressed powders". It has a double-dome design with a total length of 7 inches – brush head of 2 inches in length and a little short of 2 inches in width. Although I loved the shape and how weightless it felt on my hand, the bristles were a bit scratchy. I much prefer MAC 136 Face Powder Brush over this. The Mie Kabuki Brush is sold as part of the permanent line for $55.
Mizubake Kabuki Brush is meant for controlled application of blush and bronzer for precise definition. It is the shortest in length out of the 3, measuring a total length of 4 1/2 inches. Unlike the other 2 brushes, it has a flat top that tapers towards the base. The brush head is roughly 1 1/4 inches in length and 1 1/2 inches in width. Like the Mie, the bristles are made out of goat hair but felt much, much softer. I love using this to buff bronzer and blush from the cheekbones to the temples. The Mizubake Kabuki Brush is also available as the permanent line for $55.
Kabuki Eye Brush is a limited-edition brush for blending and diffusing eyeshadows for a soft-focus, seamless effect. It has a dome shape and resembles a smaller version of Mie Kabuki Brush, with a total length of 6 3/4 inches. The bristles did not feel as scratchy as the Mie but were not as soft as the Mizubake either. The brush head measures 7/8 inches in length and 3/4 inches in width and is longer and wider than my go-to MAC 217 and 222 Blending Brushes. While it worked nicely in fluffing out harsh edges and depositing color, it might be a tad too big for those with minimal eyelid space and more delicate features.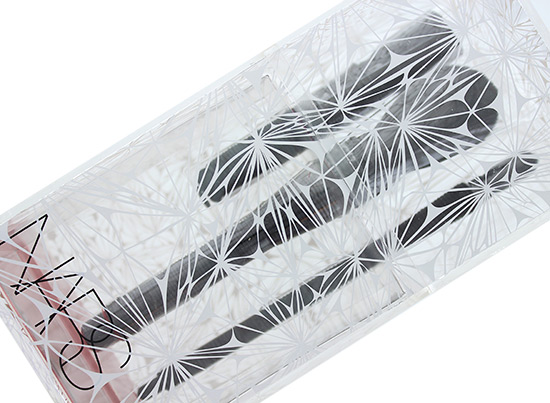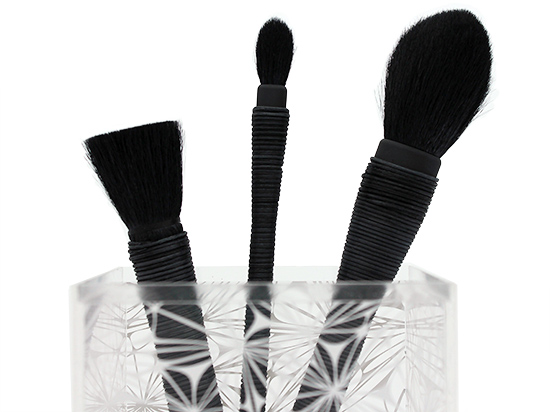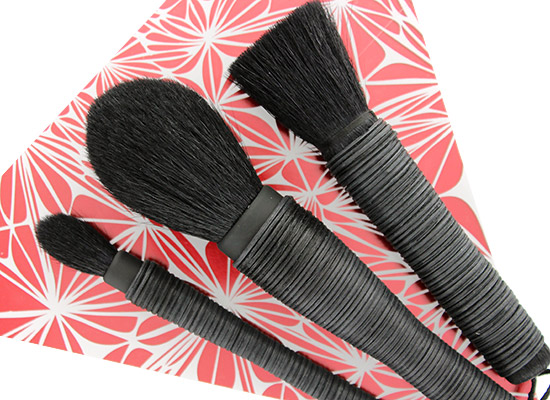 Stay tuned for a giveaway of the Mie and Mizubake Kabuki Brushes!
NARS Kabuki Brush Set for Holiday 2014 is available at narscosmetics.com and Sephora.com starting November 1st for $149.
Disclosure: This review includes products that were provided by the manufacturer/PR firm for consideration only. It may also contain an affiliate link, which gives us a small commission if you purchase the items. Please see our Disclosure for more information on our posting policy.