This summer, NARS Cosmetics turns up the heat with its very first wet/dry shadow, NARS Dual-Intensity Eyeshadow. Designed to be used both wet and dry without damaging the texture, the Dual-Intensity Eyeshadows can be applied dry for a sheer, airbrush-like finish with a luminous sheen or with a dampened brush for high-impact and intense, opaque color.
The NARS Dual-Intensity Eyeshadows come in a square-shaped magnetic compact about 1 1/2 inches by 1 1/2 inches and contains 0.05 oz/1.5 g of product. For reference, a NARS regular Single Eyeshadow ($25) contains 0.07 oz of product.
There are 12 colors available that range from the lightest pinks and beiges to the darkest blacks:
Andromeda is a shimmery white gold color.
Europa is a shimmery light warm peachy pink.
Dione is a metallic taupe.
Cassiopeia is a shimmery white with bluish pink sparkles.
Callisto is a frosty silvery pink.
Desdemona is a shimmery burgundy.
Himalia is a shimmery topaz. It is darker and warmer than Dione.
Lysithea is a metallic grey.
Sycorax is a black and the least shimmery color out of them all.
Phoebe is a plummy color with blue sparkles.
Giove is a shimmery dark navy.
Subra is a shimmery dark brown with just a hint of plum.
While the colors were all pretty and very wearable, I wish the variety could be a bit better. Some of the colors were pretty similar and it would be nice to see some greens and bronzes instead.
Texture-wise though, there was nothing I could pick on. The shadows felt super creamy and soft and blended like a dream. When used dry, they applied with good pigmentation and left behind a shiny finish; while using them damp instantly intensified that effect and made the color pop even more.
The wear was phenomenal too! Even when worn dry with no primer underneath, the shadows stayed on 8 hours without creasing or fading the slightest bit. More colors in this formula please!
Quick Tip on using the shadows wet from NARS Cosmetics artist Justin Heslop: To get your brush perfectly damp and not soaking wet, wet a makeup sponge then push the brush into it before dipping into the shadow.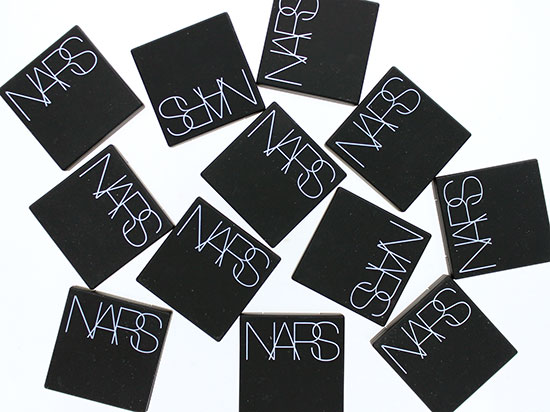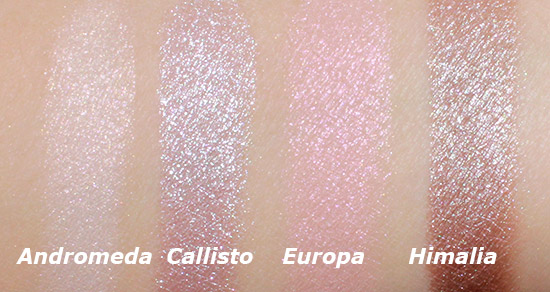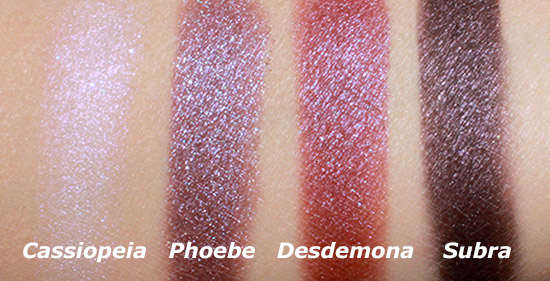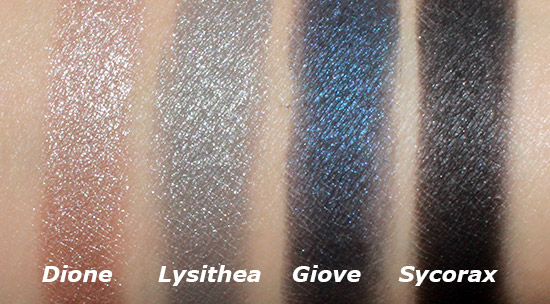 Below I used Desdemona all over the lid and lower eye, Himalia lightly on the crease and Europa on the center of the lid and on the lips. I was also wearing Laneige Snow BB Soothing Cushion SPF 50+ PA+++ in #21 Natural Beige, Stila Stay All Day Waterproof Liquid Eye Liner in Black and
Jealousness U.S.A. False Lashes in JS-507.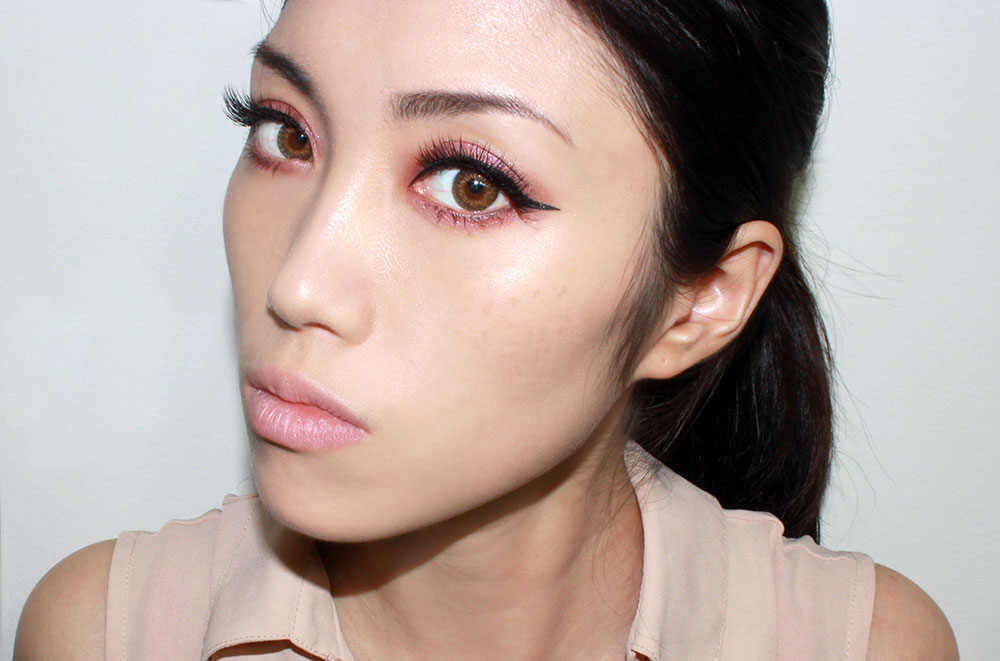 NARS Dual-Intensity Eyeshadow is available at narscosmetics.com and Sephora for $29.
Disclosure: This review includes products that were provided by the manufacturer/PR firm for consideration only. It may also contain an affiliate link, which gives us a small commission if you purchase the items. Please see our Disclosure for more information on our posting policy.