Now that I've hit the big 3, anti-aging has become a MUCH bigger part in my regimen and thanks to the latest La Prairie Cellular Swiss Ice Crystal Collection, I might have found the perfect combo to keep me looking 25 forever 🙂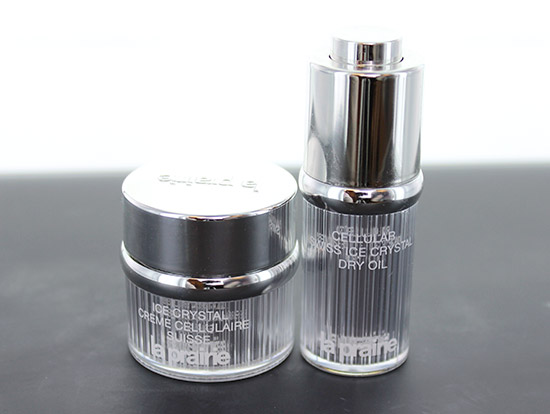 Inspired by 3 precious plants that managed to survive
the
harshest winters in the Swiss Alps, the Cellular Swiss Ice Crystal Collection was created with a Swiss Ice Crystal Complex to help skin become more resilient to the daily extremes of life, such as stress, anxiety, pollution, lack of sleep and travel, and thus slow down the process of aging.
•
Soldanella Alpina
— stores energy to melt a place in the snow and ice to grow and blossom
•
Swiss Snow Algae
— hibernates and regenerates through the frigid winter, then reveals itself as a crimson blanket as the snow begins to melt
•
Purple Saxifrage
(aka Saxifraga oppositifolia) — cocoons itself with ice crystals as the temperature drops to protect its buds against harsh environmental conditions
The
Cellular Swiss Ice Crystal Cream
is a light-infused cream that claims to fortify skin's resistance to daily skin-aging stress, hydrate and prevent water loss while renewing and firming to minimize the look of wrinkles. It can be used in the AM and PM after cleansing and toning, on the face, neck and décolleté.
The cream sank in right away and felt lavishly moisturizing yet so weightless. The glow and softness I saw the following morning was nothing I had ever experienced. And in just a few days, my parched winter skin became much smoother and supple and that tightness around my forehead went away completely as well.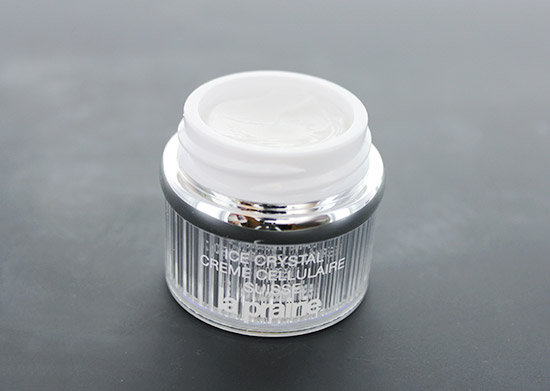 The other star in the collection,
Cellular Swiss Ice Crystal Dry Oil
, is a sheer, moisture-binding treatment made from various rare and pure oils in the Swiss Ice Crystal Complex. Packaged in a bottle with a glass dropper, it promises to nurture, calm, soothe, protect and restore skin's natural lipid barrier function to prevent moisture loss. You can use it alone, over serum or even mix with the cream or any other moisturizer to enhance hydration.
The dry oil added an instant glow to my skin without feeling or looking the slightest greasy. And contrary to what you would expect, it did not clog my pores or make me break out at all.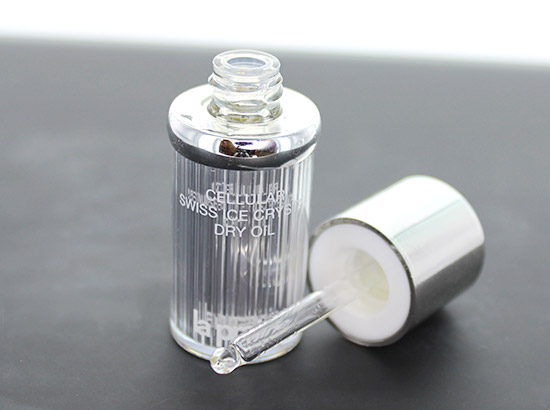 Overall, the duo worked beautifully together and on their own. Can't wait to splurge on the full sizes once my samples run out!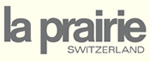 Miles high in the Swiss Alps, in a world of sheer ice crystals, beauty transcends time. Here, two seemingly fragile plants and one tiny algae survive and thrive in the harshest setting on earth, developing strategies to outwit the environment. It's only fitting then that La Prairie, with a heritage deeply rooted in Switzerland, harnessed these extreme-survivalist secrets into the Cellular Swiss Ice Crystal Collection. The discovery combines some of the most sophisticated survivalist secrets.
Disclosure: Compensation was provided by laboratories La Prairie via Glam Media. The opinions expressed herein are those of the author and are not indicative of the opinions or positions of laboratories La Prairie.