Runway Beauty: Modern Gray Eye at Roland Mouret Fall 2013
Using NARS Cosmetics, makeup artist Val Garland created an eye look at Roland Mouret A/W 2013 with a gorgeous side profile shape. "The eyelid is traced with black and clean in the middle, but not too perfect – there's a greyness to keep it modern. It is literally the way a girl would wear her makeup now to go out, with the lip color dabbed on but not perfectly applied – it's cooler that way." said Val.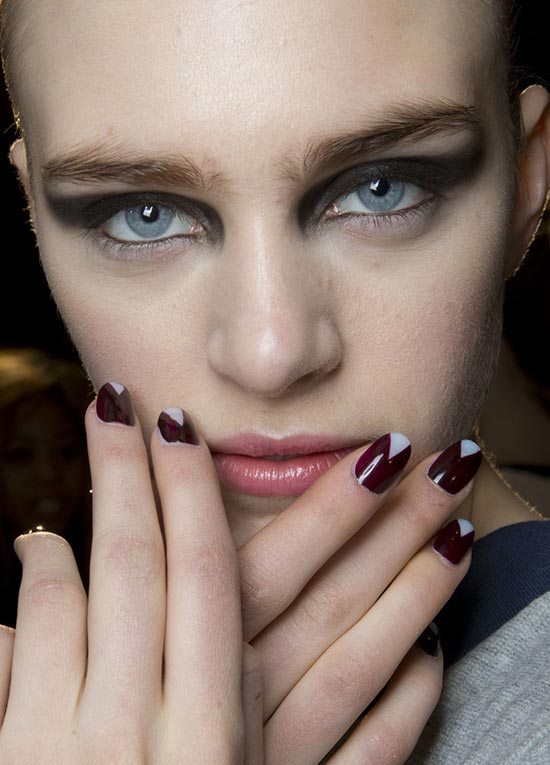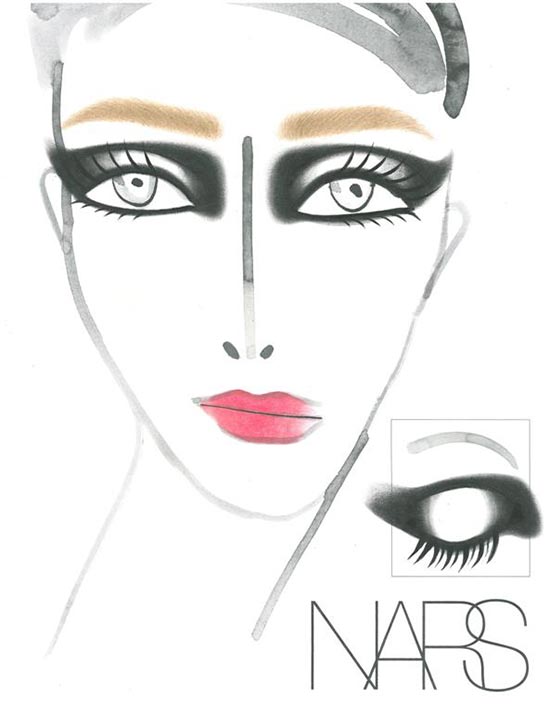 Face
* Luminous Moisture Cream
* Radiant Creamy Concealer
* Radiant Cream Compact Foundation (New for Fall 2013) For a similar effect, try Sheer Glow Foundation
* Penny Lane Cream Blush
* Triple X Lip Gloss – used on cheeks
Eyes
* Empire Soft Touch Shadow Pencil
* Black Valley Eye Paint (New for Fall 2013) For a similar effect, try Zardoz Single Eyeshadow
Lips
* Place Vendome Larger Than Life Lip Gloss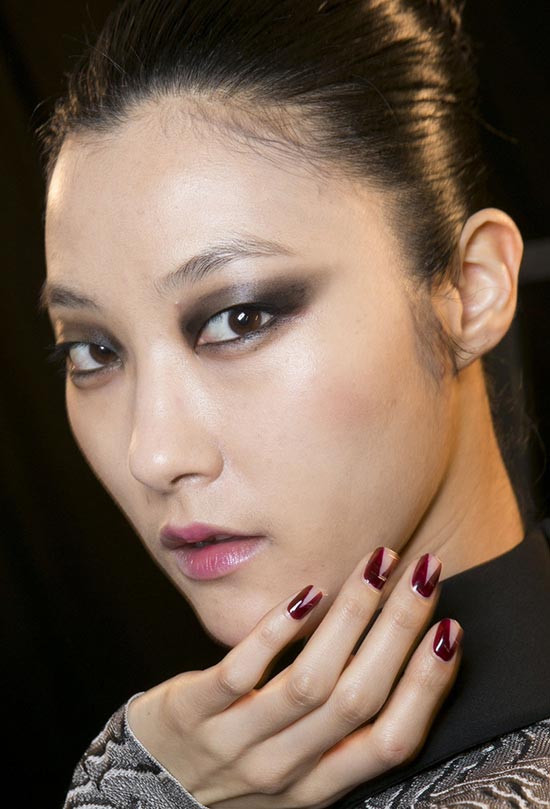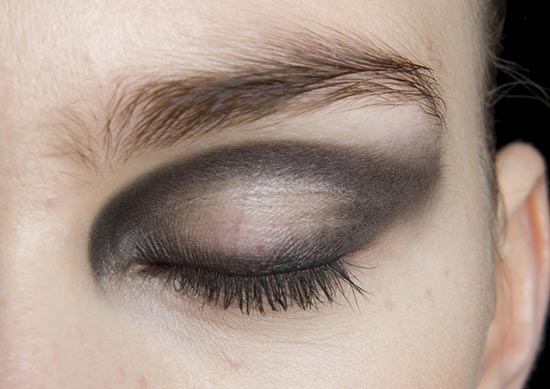 Images: ImaxTree.