Rihanna's latest music video, "Where Have You Been", finally dropped today and just as expected from the hipster, the makeup and styling was totally fierce! Keep reading to see more looks from the video and some inside scoop from Rihanna's makeup artist Kabuki.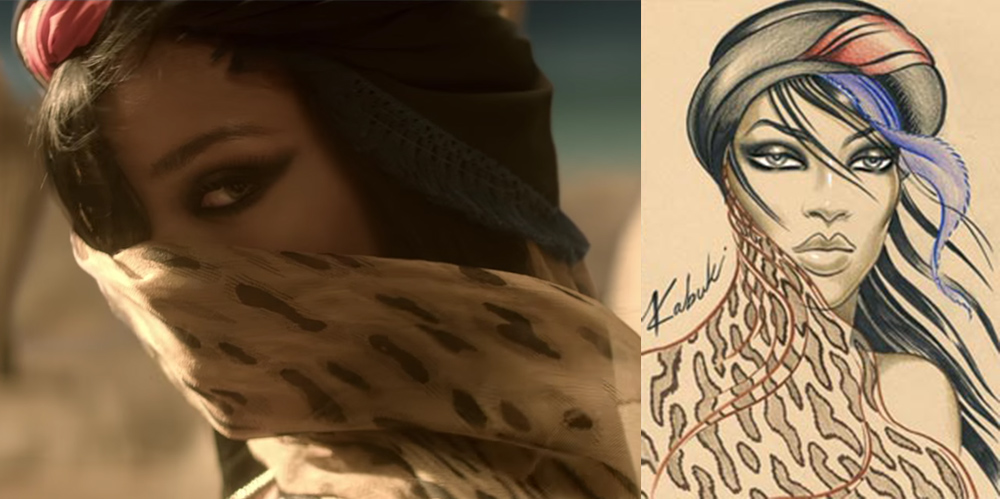 Since the video was set in the jungle and the desert, Kabuki went for a look that consisted of "smoldering eyes and glowing skin and anything that could reference an animal without being ridiculous." The end result? Looks that consisted of an
'80s dark, smoky cat eye
; metallic red eyeshadow with spiky, brushed-up brows (a trend that is totally hot this spring!) and my favorite, a gold mask made out of Chanel logos, crucifixes and dollar signs nail art pieces glued on with Spirit Gum.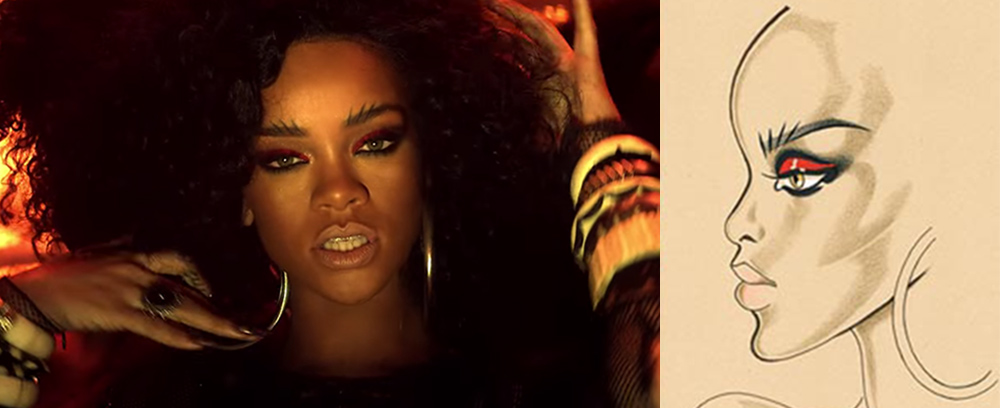 When asked the one product Kabuki couldn't do without for the video? My favorite
Blingtones from myface cosmetics
(no surprises there!)
For the first smoky cat eye look, Kabuki rimmed Rihanna's waterline with myface cosmetics black hi-def eye pencil before topping it with spicey blingtone eyeshadow in the center and defined the top lashline with myface cosmetics slinky liquid liner in paint it black.
To get that hot red eye, Kabuki contoured the crease and blacked out the waterline. Next, he dusted a red loose eyeshadow on the eyelid and highlighted the brow bone with Gilty Blingtone under the brow using his finger.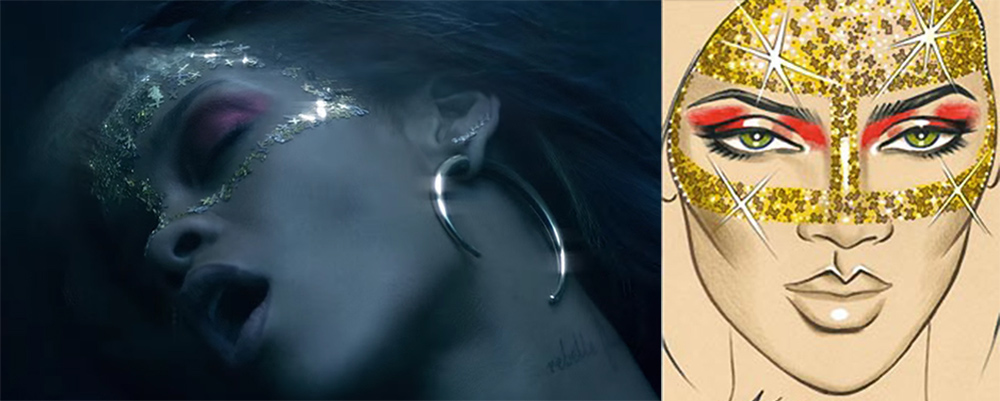 Are you guys digging these looks too? Watch the video below to see the looks in action!