Maybelline has really stepped up the game with its new eyeshadow formulas. Case in point? Their Eye Studio Color Plush Silk Eyeshadow Palette.


The Eye Studio Color Plush Silk Eyeshadow Quad comes in a portable, rectangular case that looks much cooler than the old school Expertwear Eyeshadow Quads. The design is also extremely similar to the Japanese Kate eyeshadow palettes I loved when I was in high school. Inside the case are 4 powder eyeshadows and a double-ended sponge applicator, which is wider on one end for eyeshadow application and narrower on the other for liner application.
The colors are a gorgeous combo of white-gold, yellow-gold, coppery bronze and dark chocolate. They go very well with each other and are perfect for day and night.
The shadows applied with a creamy texture and good pigmentation, though a primer like NARS Pro Prime Smudge Proof Eyeshadow Base will make them pop even more. I also find the colors – with the exception of the bronze shade, which is more metallic – to be super shimmery (a common trait found in Asian eyeshadows), but they do stay on quite well without too much fall out.
Overall, Maybelline Eye Studio Color Plush Silk Eyeshadow Palette is a great buy, especially at this price. If you are a fan of Japanese eyeshadows, I highly recommend you try these since they are comparable.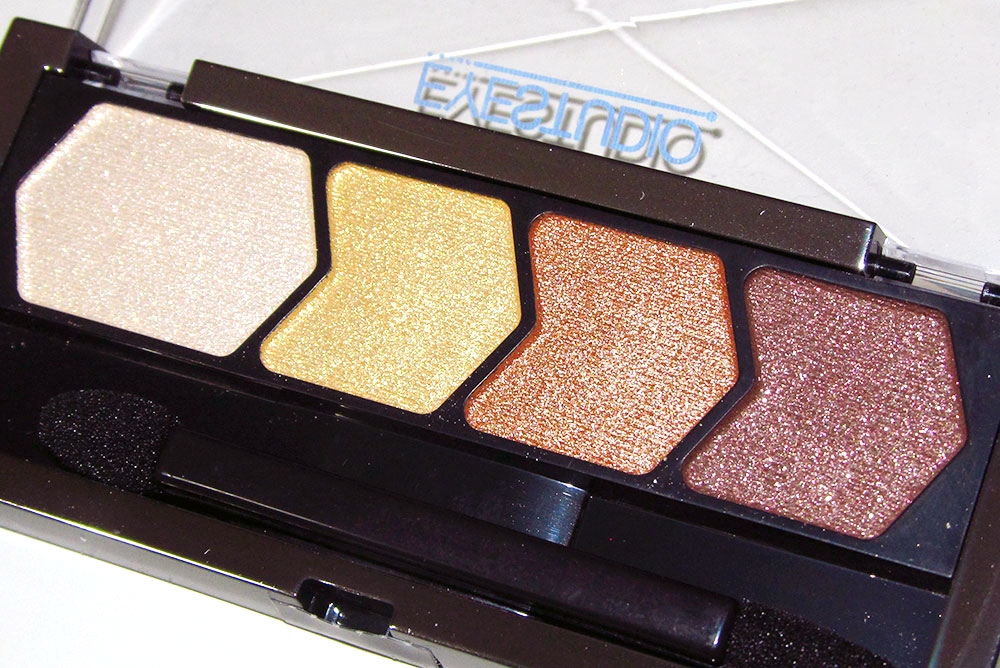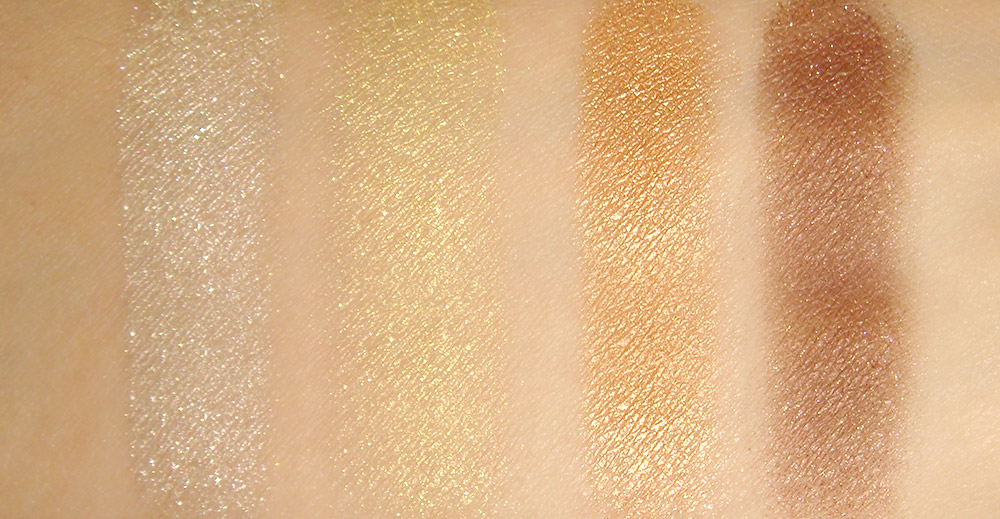 Maybelline Eye Studio Color Plush Silk Eyeshadow is available at drugstore.com and drugstores nationwide for $9.99.
Disclosure: This review contains product that was purchased by us. It may also contain an affiliate link, which gives us a small commission if you purchase the item. Please see our Disclosure for more information on our posting policy.