As an eyeshadow junkie, eyeshadow primers are a must to keep my eye makeup bright and long-wearing. And recently, I came across Korres Quercetin & Oak Antiageing Eye Primer, a primer that claims to also double as a corrector and anti-aging product for the eye.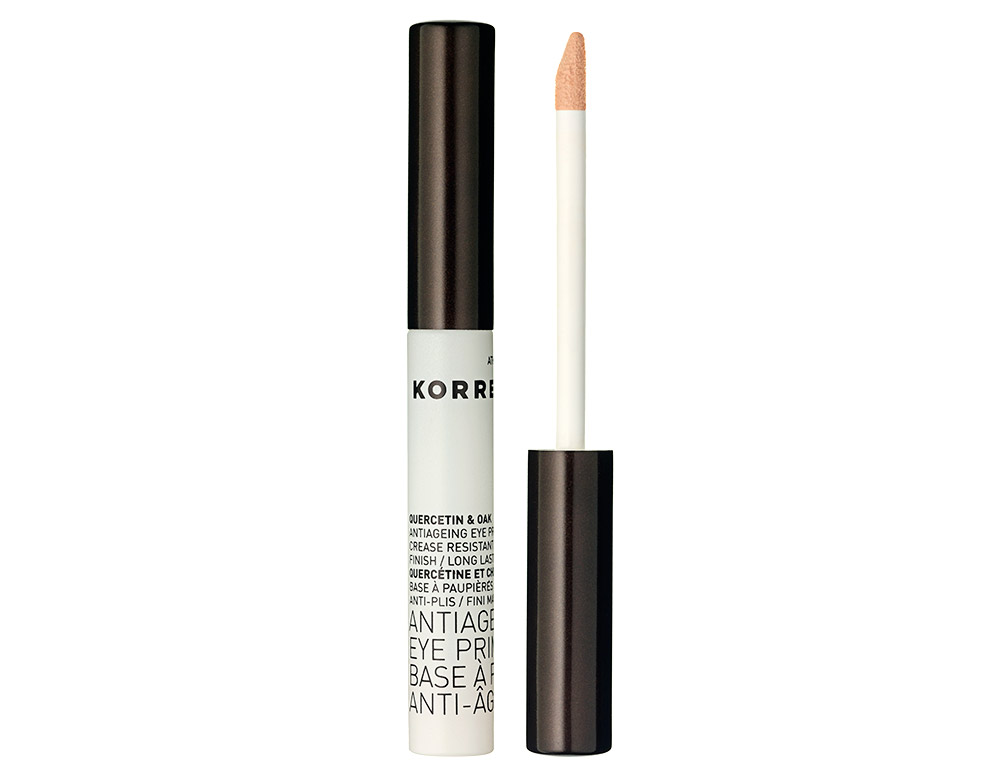 The key features/benefits are:
• Enriched with quercetin and oak extracts, a powerful anti-oxidant, to minimize the appearance of fine lines and wrinkles for softer skin while visibly improving skin texture.
• Built-in apricot undertone that instantly corrects darkness and imperfections on the eyelid and underneath the delicate eye area.
• Crease resistor to ensure long-lasting, crease-proof eye shadow and concealer wear.
• Does not contain parabens, sulfates, synthetic dyes, petrochemicals, phthalates, GMOs and triclosan.
The primer comes in a tube with a sponge-tipped-applicator that is easy to use and travel-friendly. But like the original Urban Decay Primer Potion, it is difficult to get to the product at the bottom.
The color is a pale peach that is just a teeny bit lighter than my NC30 skin. It did not cover up the discolorations on my eyelid completely but does blends well into my skin.
The primer has a slightly drier texture and leaves behind a velvety finish. While shadows do apply smoothly on top, they only stay on 5-6 hours before I notice creasing and fading. I also find it too dry to be used as a primer for undereye concealer and did not see a difference in terms of overall skin texture.
Overall, I am pretty disappointed. Back to my favorite NARS Pro Prime Smudge Proof Eyeshadow Base!
Korres Quercetin & Oak Antiageing Eye Primer is available at Sephora and for $21.
Disclosure: The product in this entry was provided by the manufacturer with compliments from BeautyStat.com for consideration. Please see my Disclaimer for more information on my posting policy. For more information on the KORRES™ products, please visit www.korresusa.com.