François Nars, Founder & Creative Director of NARS Cosmetics, once again created the look at the Marc Jacobs Spring 2012 show. And this time, the look featured "strong eyes, glowing skin and nude, glossy lips".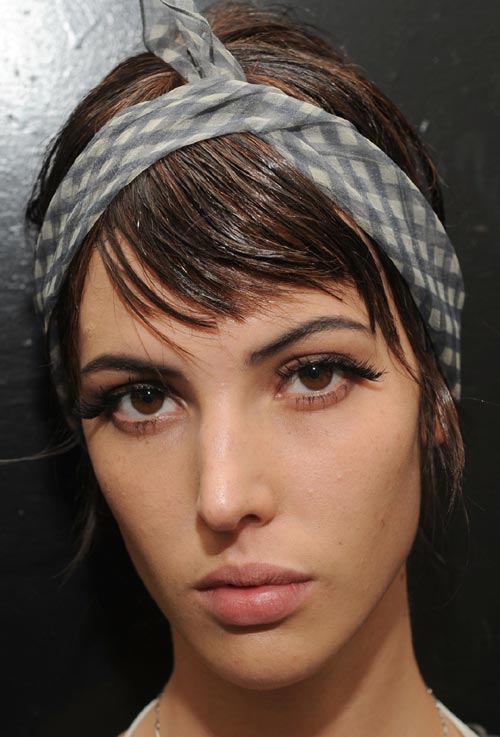 "Marc had a lot of images of Patsy Klein, Amy Winehouse, and Cowboy Kate, a book from the 60's whose character Kate had heavy eyelashes," said Founder and Creative Director François Nars. "The complexion is meant to look like it's glowing, like the girls have been dancing, and by eliminating the blush it gives a strange, otherworldly effect. The focus was really on the eye, with a well-defined brow. The combination of different touches creates a decadent, French sensuality and makes the girls more like characters."
Face
• Pure Radiant Tinted Moisturizer – new for Spring 2012; for now try a light application of Sheer Glow Foundation
Eyes
• Pandora Duo Eyeshadow – on brows
• Via Veneto Larger Than Life Long-Wear Eyeliner
• Larger Than Life Volumizing Mascara
• Three pairs of false eyelashes – "The inner corners of one pair were cut off and applied to the inner corners. Then, we cut the remaining two pairs in half and used the outer halves on the outer corners, not at the same time of course. We applied one set, and then followed with the next."
Lips
• Madere Pure Matte Lipstick
• Striptease Lip Gloss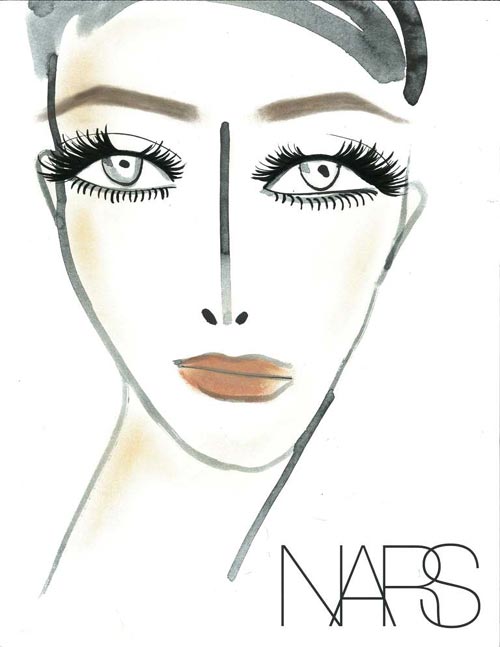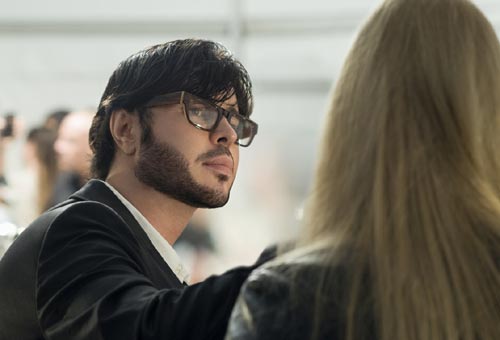 Photos: Courtesy of NARS.
NARS is available at narscosmetics.com.