Nails have been making quite a statement on the runways of New York Fashion Week Spring 2012 and here's one of my favorite looks, "Harlequin Hardware" manicures created by CND's Candice Manacchio at the Diego Binetti show.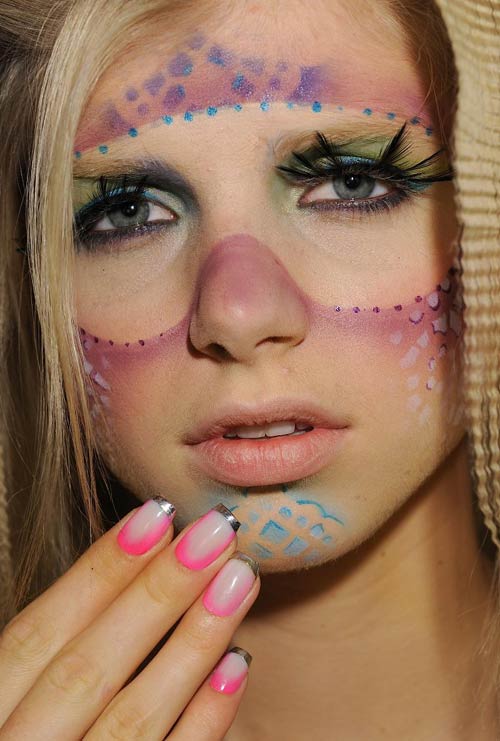 To create these gorgeous looks, Candice stained models' nails in CND Colour in Raspberry Parfait and Frosting Cream before capping them in gold and silver metal for an artisanal finish. Simple yet so chic!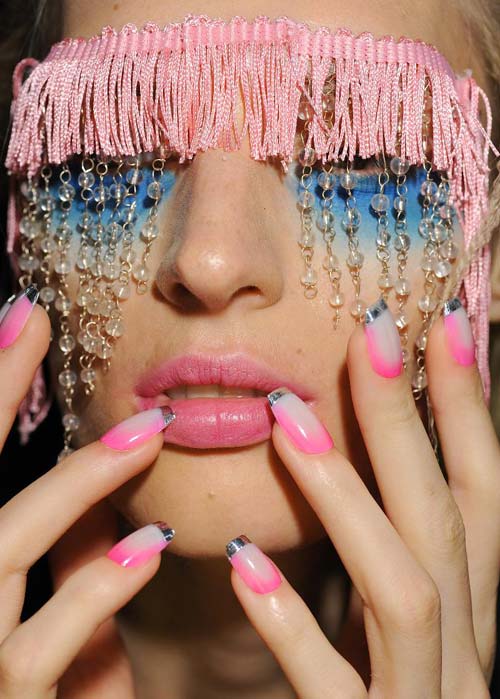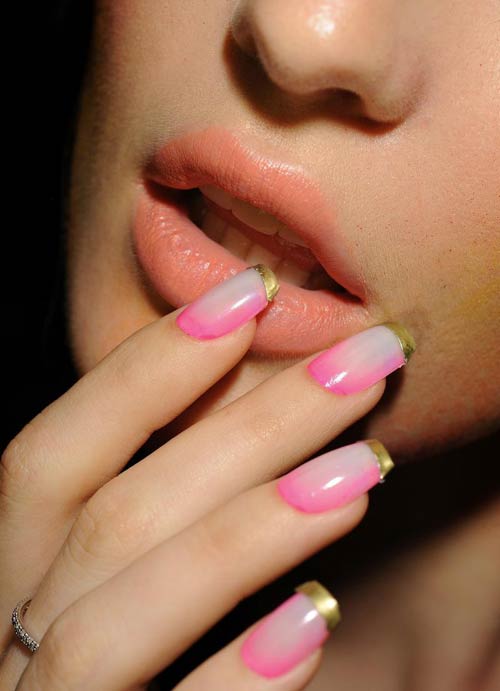 Photos: Courtesy of CND.