Calling all fake lashes lovers! Now you can avoid messy application and eliminate drying time with Ardell's newest Brush-On Lash Adhesive!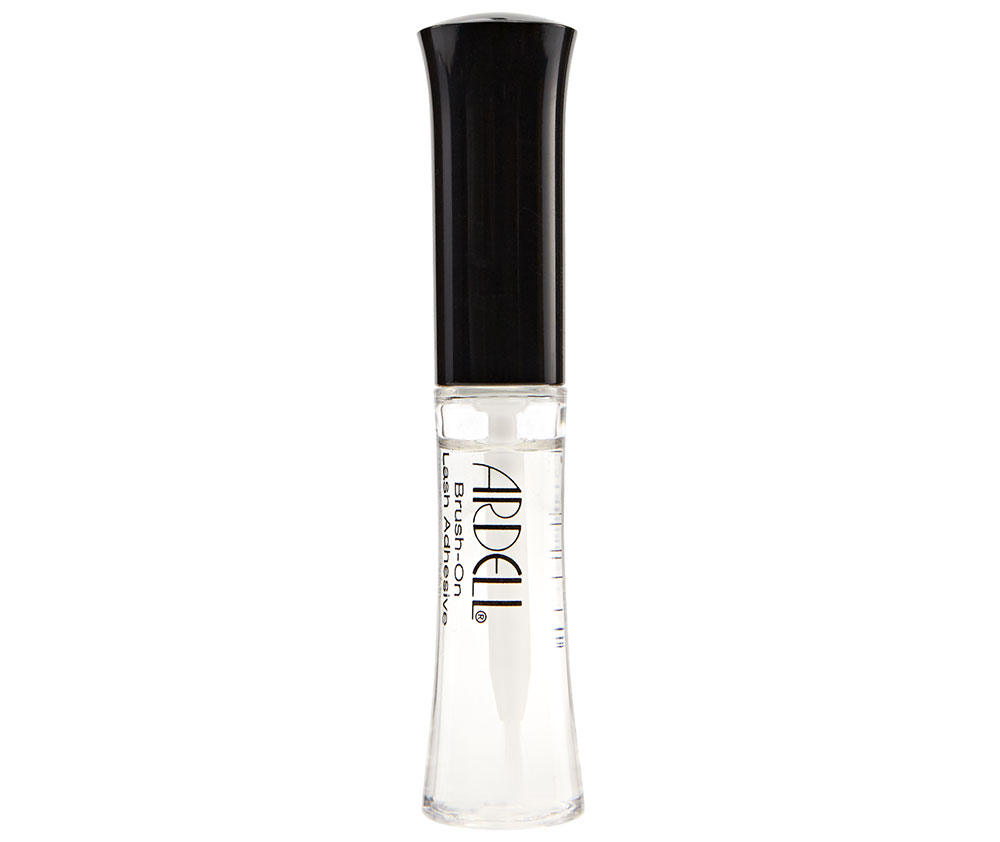 Unlike your usual eyelash glue, this adhesive comes in a bottle with a applicator so you can brush the glue directly onto the band before pressing onto the lashline.
I really loved the pointy brush applicator! It made application so much easier and was perfect for touchups if your lashes ever got loose. The glue also comes in a bottle instead of a tube, which means you don't ever have to worry about it leaking or drying out.
As for the glue itself, it only comes in one shade,
Clear
. It dried really fast (literally seconds!) and worked great with both strip lashes and individual lashes. It also lasted all day but peeled off easily. Plus unlike my favorite Duo Eyelash Glue, it does not contain latex.
Highly recommended!
Ardell Brush-On Lash Adhesive is now available at drugstores nationwide for $3.25.
Disclosure: This review includes product that was provided by the manufacturer/PR firm for consideration only. It may also contain an affiliate link, which gives us a small commission if you purchase the item. Please see our Disclosure for more information.