I have always loved Bobbi Brown's beauty books and in her latest work, Beauty Rules, Bobbi shares with all you tweens, teens and college students everything you need to know to look fab.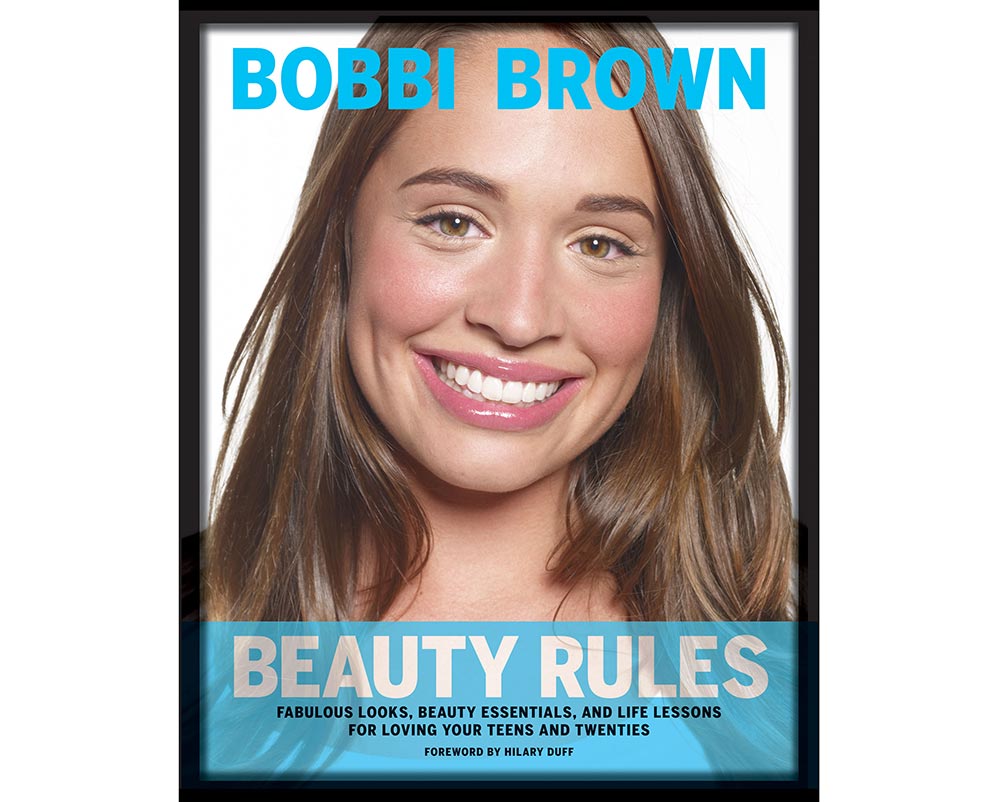 Packed with lots of colorful pictures, the 287-page beauty bible covers everything from exercise, eating right, skincare essentials, tips from top models and stylists, to before-and-after pictures, and of course my favorite part – makeup tips! Below are a few tips straight from the book that I liked:
• Do use your finger to apply makeup for a modern look. I'm totally with Bobbi on this one because honestly, it's one of the best advice you can give, especially to budget-restrained teens. I own over 40 brushes and I still like to apply foundation, concealer, cream blush and even eyeshadow with fingers.
• Use liner only on the top lash line to create big and beautiful-looking eyes. Again, so true! It gives me the creeps when teens overline their eyes (think Taylor Momsen). Not only will it make your eyes appear smaller, it can add years to your face.
• Always wear concealer with black eyeliner or your circles will appear way darker.
• To prevent blush from fading, apply two coats of either the same color or a brighter color on top in the same formula.
• To make your lip color stay put, Bobbi suggests to stay away from long-lasting products. Instead, use a lip pencil that matches your natural color as a primer by completely filling in the lips. Alternatively, use a pencil that matches your lipstick after you have applied your lipstick.
• Lipstick and gloss can double as a blush as long as you keep it light. I also like to use cream eyeshadow as blush.
The Beauty Rules is now available at
www.bobbibrowncosmetics.com/
and Bobbi Brown counters for $24.95.
Disclosure: This review includes product that was provided by the manufacturer/PR firm for consideration only. It may also contain an affiliate link, which gives us a small commission if you purchase the item. Please see our Disclosure for more information on our posting policy.