I know you ladies are all really excited about the new NARS Fall 2010 collection, so here are the swatches and reviews as promised!
There are 3 new Single Eyeshadows ($23) in this collection.
Daphne
, named after François Nars' inimitable muse, Daphne Guinness, is a matte rich violet. It looks very pretty in the pan but the texture is a little hard to blend.
Mangrove
is a shimmery yellow, lime green. I didn't think much of it at first but once the NARS artist used it on me during
my makeover
, I was sold! It also has the best pigmentation out of the 3.
Coconut Grove
is a fool-proof dark brown color that is great for smoking out any look.
There are also 2 new Duo Eyeshadows ($32), both of which are so pretty! Tzarine is a shimmery white beige paired with a gorgeous steel grey with glitter – perfect for every day use. Rajasthan is a more unique duo of metallic taupe with a dark gray with blue undertones. Both duos have amazing pigmentation and a smooth texture that blends very easily. Thumbs up for them both!
Another one of my favorites, the Douceur Blush ($26) is a new, muted pinkish brown color that will look great on light to medium skin tones. Love its fine and smooth texture!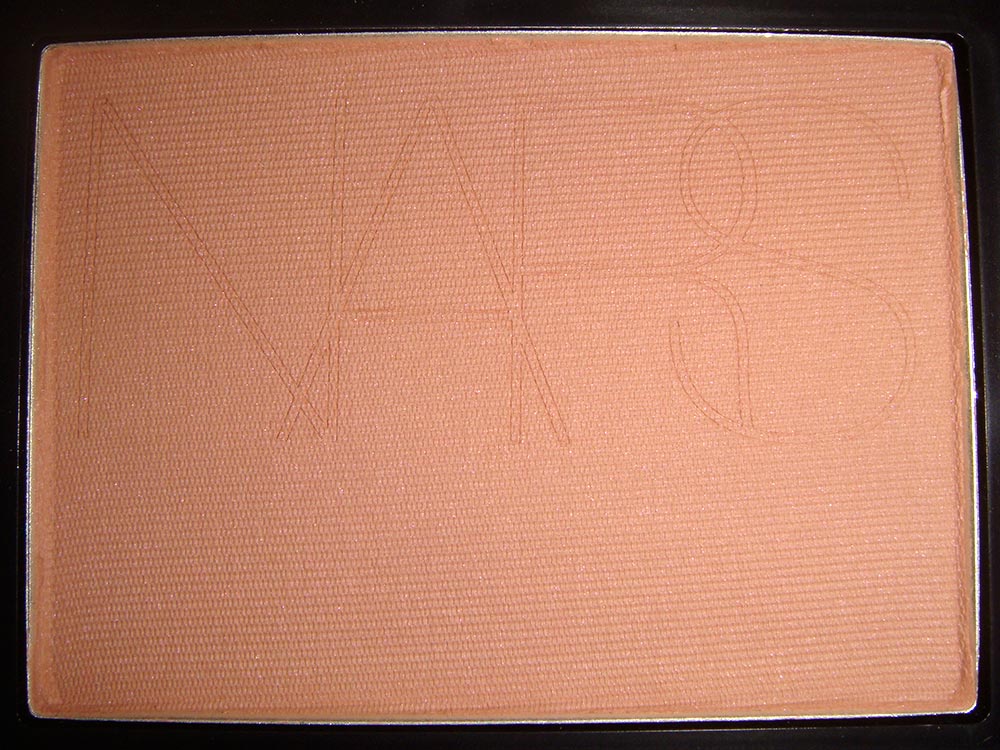 The Palladium Soft Touch Eyeshadow ($24) is a beautiful bright turquoise with silver glitter. Like all Soft Touch Eyeshadows, it has a creamy texture that glides on easily. It also worked great as a base for powder eyeshadow.
In the lips department, we have Rouge Basque Lipstick ($24) and Strawberry Field Lip Gloss ($24). The former is a blood red color whereas the latter is a strawberry stained color.
Overall, this is a really gorgeous collection. The colors may seem bold but the texture makes them very wearable. I haven't liked a NARS collection this much in a while!
The NARS Fall 2010 Collection is now available at narscosmetics.com.
Disclosure: The products in this entry were purchased by me. Please see my Disclaimer for more information on my posting policy.