Rimmel Lash Maxxx Mascara ($7.99) comes with a breakthrough zero-clump applicator that claims to give you a dramatic 3x lash multiplying effect.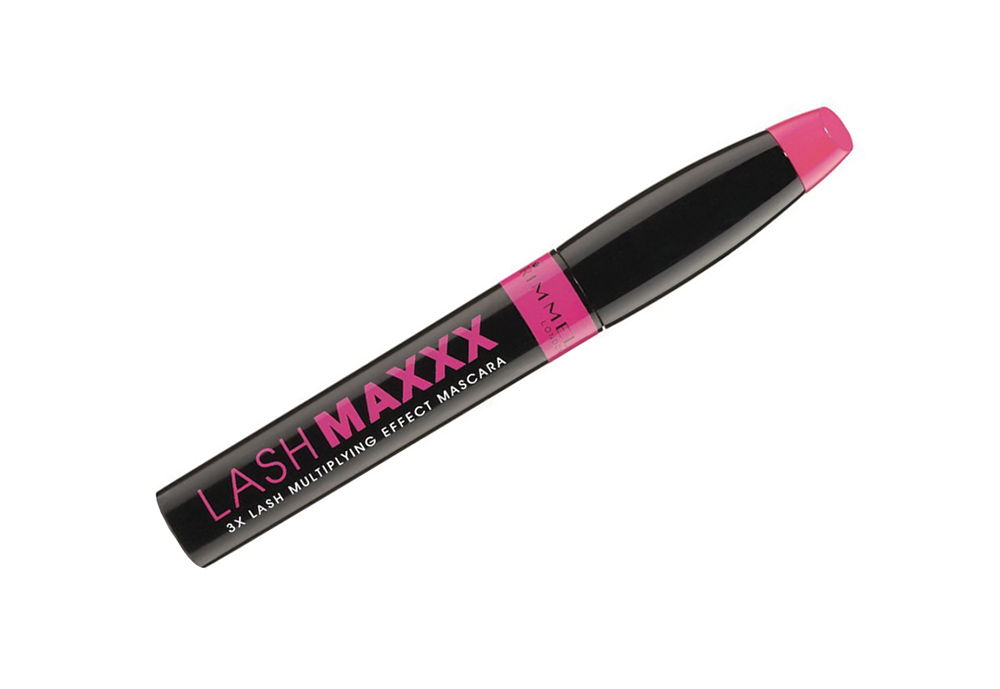 I did like the wand a lot. The comb-style design really helped to define AND separate lashes at the same time so I could apply as many coats as I wanted without clumping. It also worked great on my tiny lower lashes.
As for the thickening factor? Well let's just say this baby lengthened more than it thickened.
All in all, Rimmel Lash Maxxx Mascara did a pretty good job and barely smeared at all. Plus who can resist the hot pink + black packaging – that is just way too sexy! Me likey!
>br?