If you suffer from dry skin like I do, Vaseline's latest Sheer Infusion with Stratys-3 Body Lotion will put an end to your misery!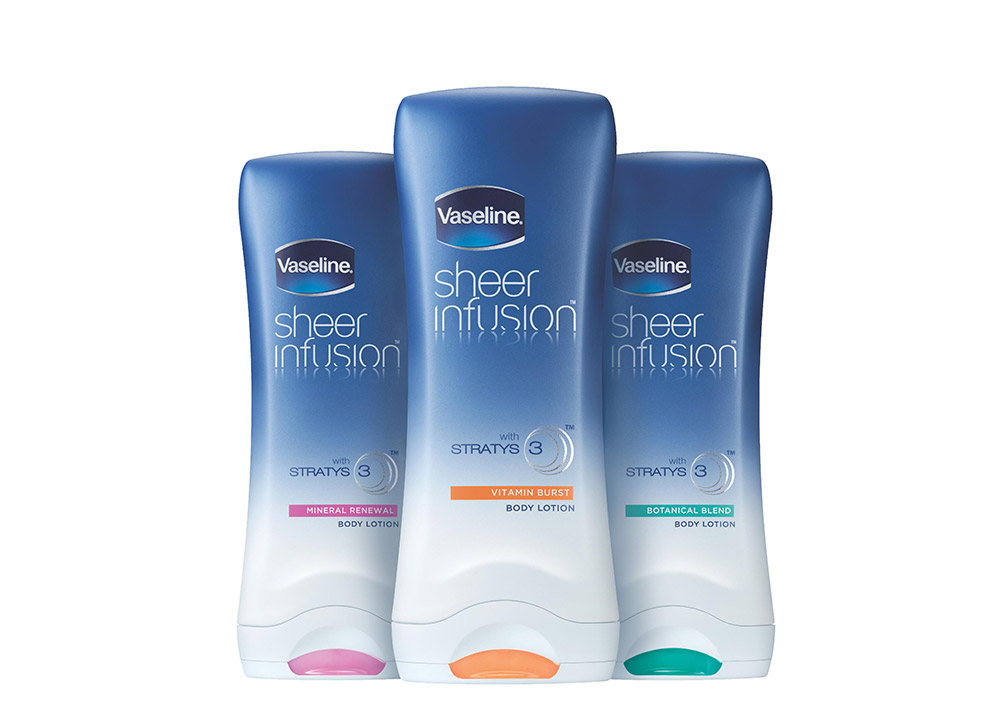 The new product contains Glycerol Quat, Glycerin and Hydroxy Ethyl Urea to infuse and suspend moisture across the skin's top, core and deep down layers so your skin stays hydrated and silky smooth.
What I liked most about it, however, was how light it felt on the skin. While most body lotions I have used do moisturize the skin, they leave behind a greasy feeling that takes ages to go away. With Sheer Infusion, the product sank in so fast I actually enjoyed putting it on. Plus the fact that I could see a difference in the overall hydration and texture of my skin in only a few days just makes the product so much better!
Vaseline Sheer Infusion with Stratys-3 lotion is now available in 3 variants – Botanical Blend, Mineral Renewal and Vitamin Burst (my favorite) – at all food, drug and mass retailers nationwide for $6.25 to $8.99.
Disclosure: This review includes products that were provided by the manufacturer/PR firm for consideration only. It may also contain an affiliate link, which gives us a small commission if you purchase the item. Please see our Disclosure for more information.