French beauty brand Bourjois has officially replaced my favorite Trio Eye Shadow with the new Smoky Eyes Trio Eyeshadow.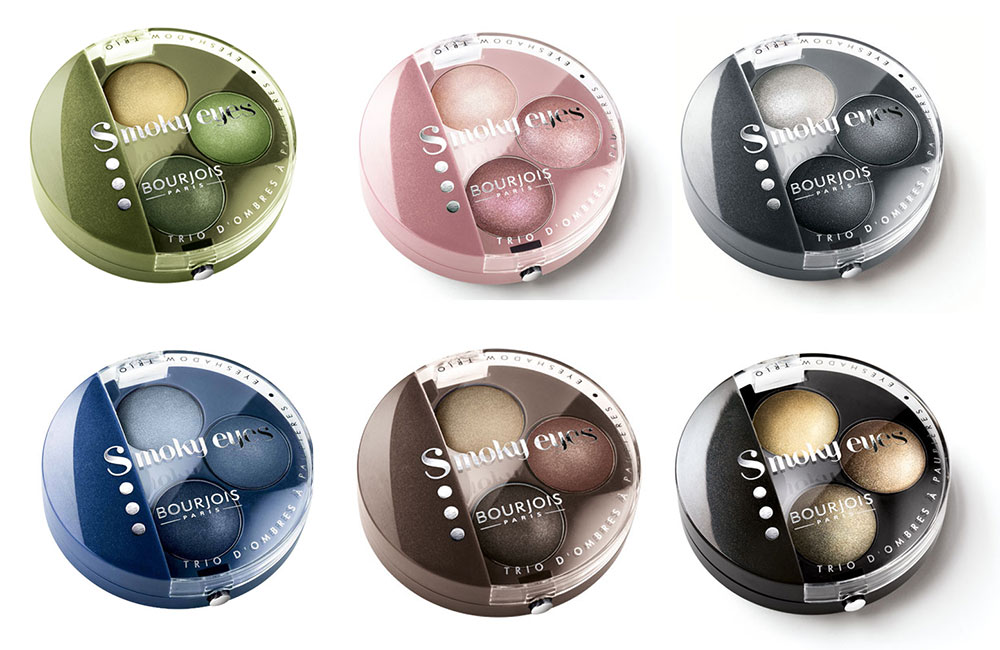 Encased in a cute, round compact like the limited-edition holiday palettes, each trio contains 3 complimentary colors, an ergonomic, double-tipped applicator and even instructions on the back to help you to create a fool-proof smoky eye.
Available Colors
• 01 Gris Dandy
• 02 Or Baroque
• 03 Mordore Chic
• 04 Nude Ingenue
• 05 Rose Vintage
• 06 Violet Romantic
• 07 Bleu Rock
• 08 Vert Trendy
I have yet to see these at Ulta but I am really eyeing Or Baroque, Nude Ingenue and Bleu Rock. If you have seen them in person, please let us know how they are!