Recently I was sent a new product, Dr. Denese Firming Facial Resurfacing Peel, to keep my skin glowing and those evil flakes at bay.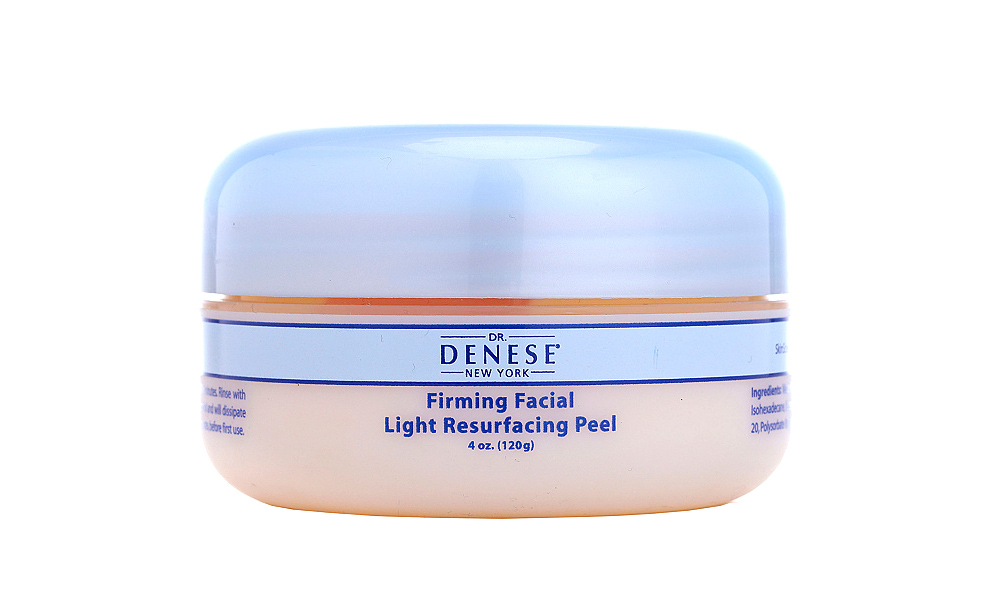 The Firming Facial Resurfacing Peel is a creamy orange peel that claims to deliver a "brightened, refreshed complexion by deeply exfoliating to reveal smooth, radiant skin that is firm, toned, and glowing, while improving skin's texture and elasticity in just five minutes."
It comes in a generous 2 oz jar and smells just like orange sherbet (yum!) Unlike most exfoliators, it does not contain any harsh grains or beads. Instead, it contains 3 types of acids – Azelaic Acid from wheat, Lactic Acid from milk and Glycolic Acid from sugar cane – to exfoliate and even out skin tone.
To use the peel, all you have to do is apply it onto dry skin, leave it on for 5 to 10 minutes then wash it off with warm water. When I put it on my super thin, sensitive skin, I did experience a mild tingling sensation but the tingling went away soon after I washed it off and my skin was left really smooth and radiant.
I have yet to see any long term effects – I have only been using this for 2 weeks – but if you are looking for the perfect pick-me-up that will deliver instant glowy skin, this is definitely the product you should try out!
Disclosure: This review includes product that was provided by the manufacturer/PR firm for consideration only. It may also contain an affiliate link, which gives us a small commission if you purchase the item. Please see our Disclosure for more information on our posting policy.