Kei: Hi Phyllis! I want to ask about primers/makeup bases. How important is it to use one and do you have any recommendations? Do most makeup bases have SPF? And what different kinds are there? I have seen makeup bases in pink, green, white etc. How do you know which one is right for you?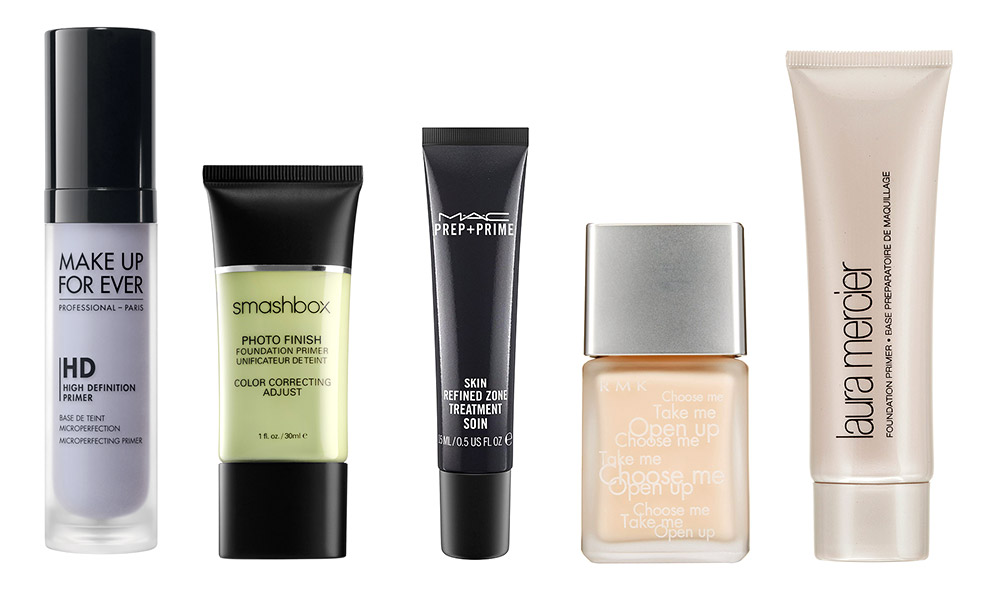 Though not a necessity for every day, makeup bases/primers are great for evening out skin texture, color correction, enhancing the durability of foundation and minimizing your pores.
There are many different kinds of makeup bases and primers on the market nowadays so to figure out the right one for you, focus on your skin type and concerns.
For oily skin, go with one that mattifies.
MAC Prep and Prime Skin Refined Zone
is great for zapping oil on the t-zone.
Those with dry or mature skin could use help from a hydrating primer to fill in wrinkles, fine lines and plump up the skin for a smoother base for foundation. Laura Mercier Foundation Primer and RMK Make Up Base are my top picks.
Looking for help in the color correcting department? Make Up For Ever HD Microperfecting Primers come in a nice selection of shades.
•
Blue
– Adds translucency to the skin and can make it appear lighter.
•
Green
– Tones down redness, most suitable for acne-prone skin or those with rosacea.
•
Purple
– Counteracts sallowness in skin.
•
Peach
– This is used mostly under the eyes to camouflage bluish undereye circles.
•
Pink
– Adds warmth to your skin, best for those with a really pale complexion.
•
White
– Lightens a foundation that is too dark. Can be used for highlighting.
•
Bronze
– Darkens a foundation that is too light. Can also create a healthy tan on the skin and be used for contouring.
If you are going to be spending a lot of time in the sun, a primer with high SPF value like MAC Prep + Prime Face Protect SPF 50 is perfect. The product is specially formulated with oil-absorbing powder to help prevent oil breakthrough and the high SPF value means you will stay protected for a longer period of time.