With its Fall 2008 collection, NARS has turned its famous Dolce Vita Lipstick into a new blush.
Described as a "dusty rose",
NARS Dolce Vita Blush
is a shimmer-less, muted rose that would work on various skintones. Since I am all for shimmer when it comes to blushes, I thought the color was gorgeous but a little too boring and conservative for my taste – until I tried it on. On my NC30 skin, it gave me an I-just-ran-a-mile kind of flush that looks natural and just healthy. Seriously ladies,
this
is the color spotted on those models on the runway with that rosy cheeks look!
The texture, like all NARS blushes, is very smooth and silky. It goes on pretty pigmented so if you are on the pale side, you would have to apply sparingly. The lasting powder is also great! I only have to apply this once in the morning and it stays on the whole day. This will definitely become one of my staples for the season!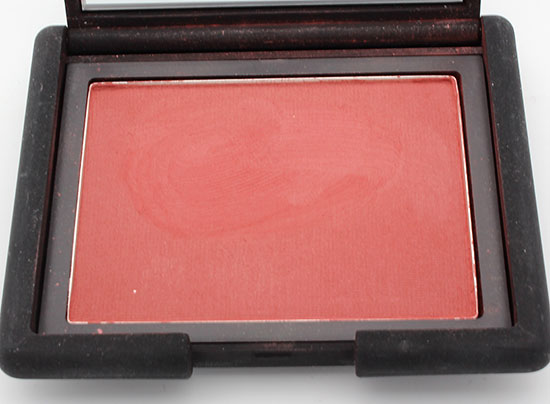 Narscosmetics.com has now added a video section!! To learn how to apply blush like a pro, check out the following video:
NARS Dolce Vita Blush is available at narscosmetics.com and Sephora for $30.