Thanks to the drier fall weather, 8-hour plane rides and my hectic schedule, my dehydrated combination skin has been acting up more than ever! Not only did it get super dry and dull, I also developed a small flaky patch close to the jawline on the left side of my face – gross I know! Lucky the folks at Vichy came to my rescue and sent me two awesome products from their Aqualia Thermal line.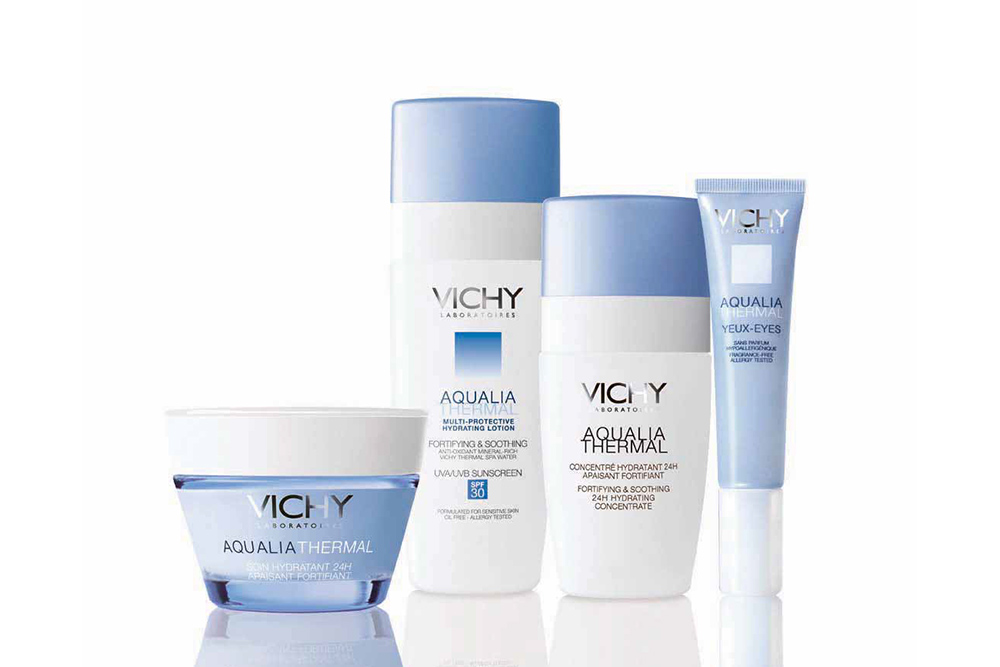 The
Aqualia Thermal Serum 24 Hr Fortifying Moisturizer
($29) is a super lightweight moisturizer that combines 15 minerals for continuous hydration. Like what you would expect from a serum, it is a clear, slightly runny fluid that gets absorbed into the skin instantly. It never feels greasy or heavy on my skin and it works beautifully even under makeup! I have been using this for the past 2 weeks and not only did my skin go back to looking supple and soft but my flakies? Completely gone!
The
Aqualia Thermal Eyes
($26), which is a clear gel with tiny blue beads for the eye area, contains Detran-Sulfate to help decongest undereye bags, Escin to increase microcirculation and Vichy's Thermal Spa Water to help hydrate, soothe and reinforce fragile tissues. I did not see any major improvements in my undereye circles but it definitely managed to keep my eye area hydrated and puff-free. I love using it in the morning for an instant pick me up and my concealer goes on really smoothly on top of it too.
The Aqualia Thermal Serum 24 Hr Fortifying Moisturizer and Aqualia Thermal Eyes are now available at http://www.vichyusa.com.