Not only does singer Katy Perry have a chart-topping single, her 1940s pin-up and makeup style is totally to die for!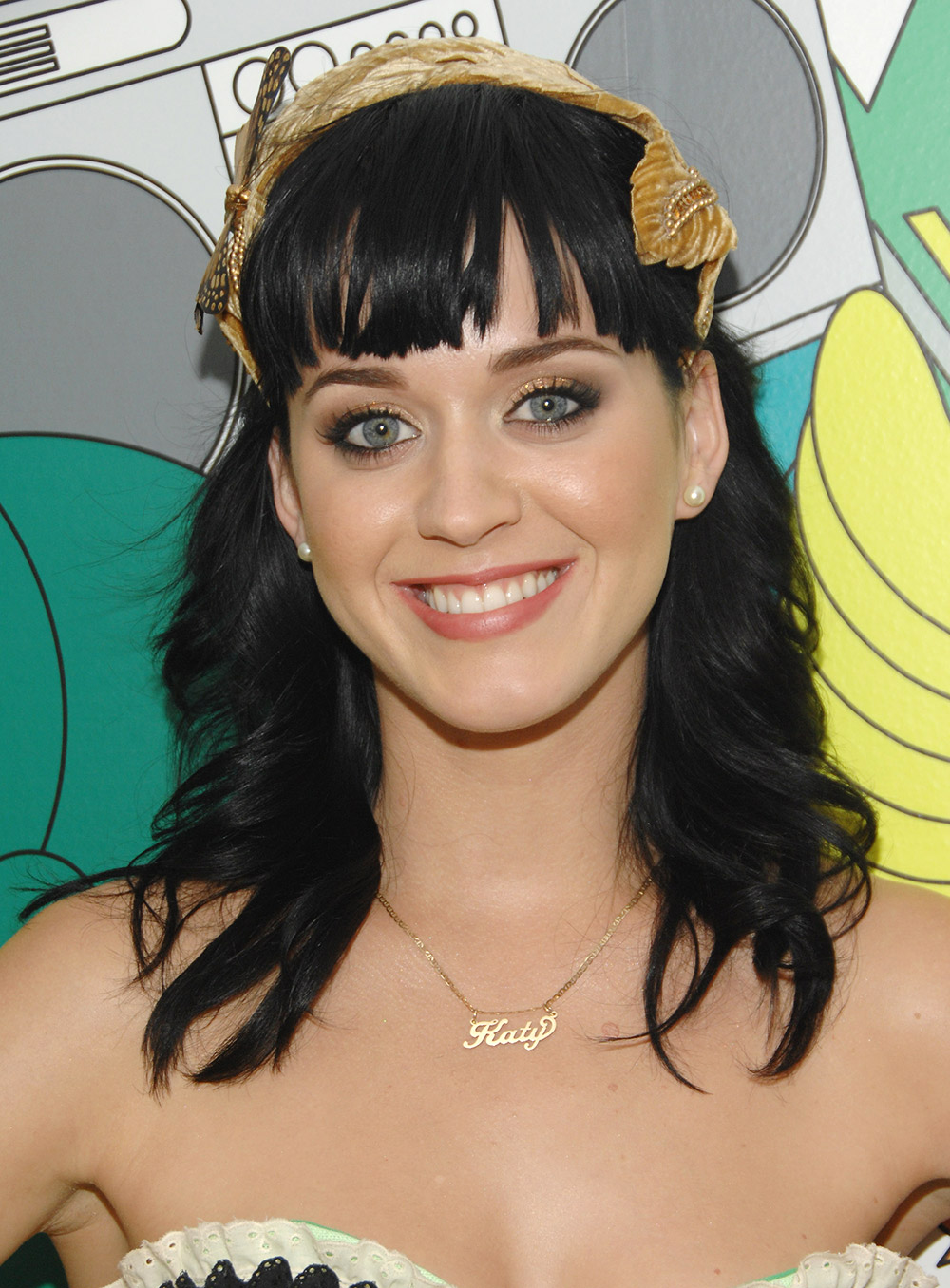 Eyes
To play up her gorgeous blue eyes without going over the top, Katy uses a lot of light, shimmery colors like silver and gold on the eyelid and lower lid. She lines her eyes with a black liquid liner and flicks it upwards at the outer corners. False lashes is applied on the top (try Ardell #131) and lots of black mascara on the lower lashes to give her peepers that extra omph.
Cheeks
To warm up a porcelain complexion like Katy's, a light dusting of blush along the cheekbones is all that you will need. Try colors like peach and soft pink.
Lips
When it comes to the lips, Katy likes to rock it in peachy nudes or bright reds.
Katy's Makeup Must-Haves
At the Warped Kick Off party earlier this year, Katy revealed the following makeup must-haves: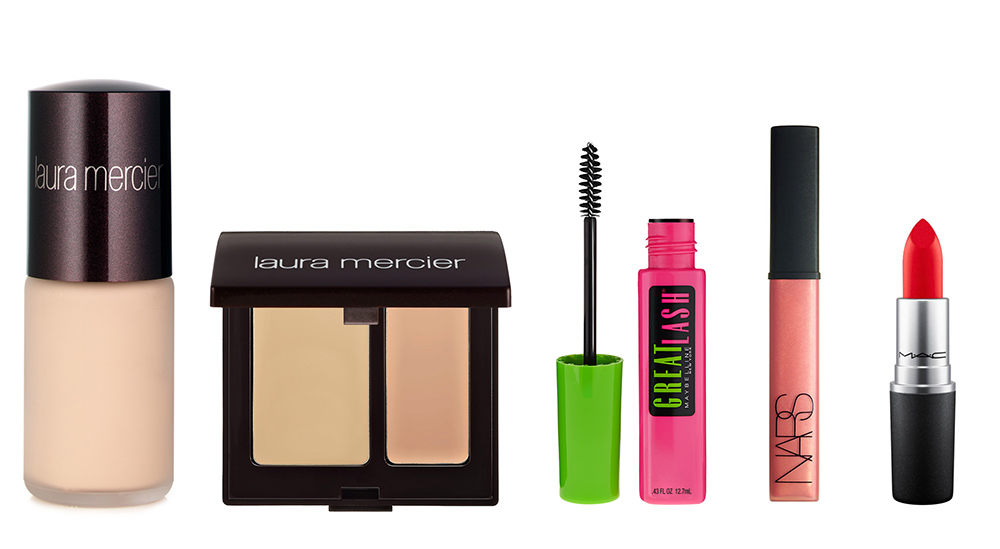 From left to right:
• Laura Mercier Foundation
• Laura Mercier Secret Camouflage
• Maybelline Mascara
• NARS Lipgloss
• MAC Lipstick