Here is a review of the Skinfood Mushroom Multi Care BB Cream as promised!


Containing aloe and mushroom extracts, adenosine, arbutin and SPF 20, the Mushroom Multi Care BB cream claims to help whiten and slow down the aging process for a brighter, more radiant complexion. It is recommended for mature skin and dull complexions.
Like the
Skinfood Aloe Sun BB Cream
, the texture was on the runny side. It felt hydrating but very lightweight, almost like one of those watery moisturizers but was absorbed into my skin instantly. My skin glowed after I put this on but my t-zone never got oily. The scent was also stronger than the Aloe Sun and Ginkgo Green but did not bother me.
In terms of coverage, it was similar to the Gingko Green BB cream. It was sheer but did help even out my skin. Almost half of my redness and undereye circles were gone with a dime-sized amount. I still needed concealer under my eyes if I wanted to cover them up completely and my freckles would show through.
Shade-wise, the Mushroom Multi Care BB cream comes in 2 colors which tend to be on the lighter side. #1 is the lightest shade and is great for a brightening effect or those with pale skin. #2 is slightly darker and would work for light to medium skin.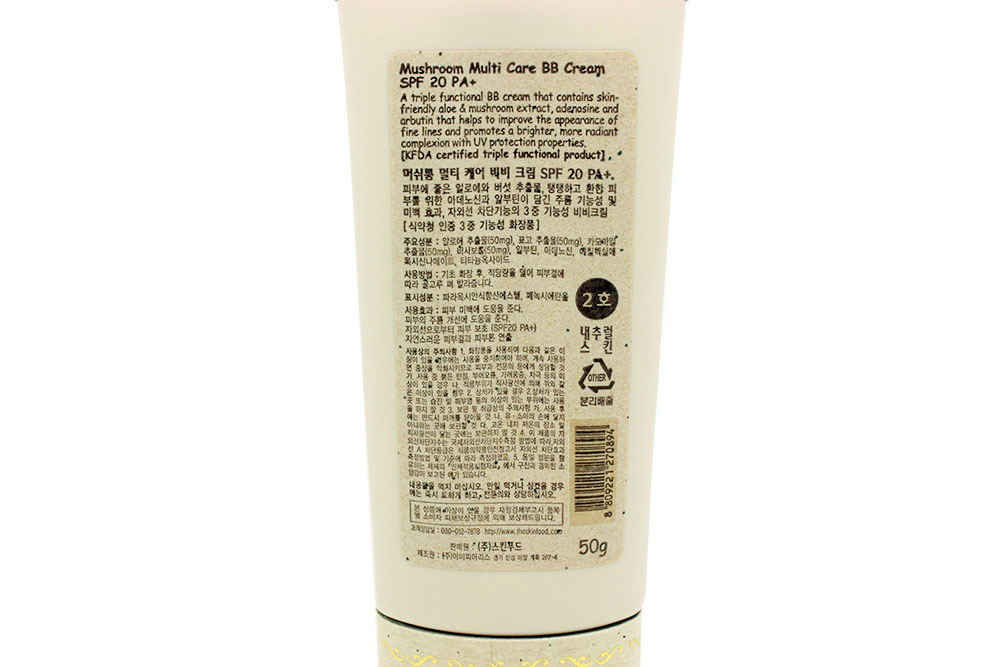 Disclosure: This review contains product that was purchased by us. It may also contain an affiliate link, which gives us a small commission if you purchase the item. Please see our Disclosure for more information on our posting policy.