Electric eyelash curlers have always been HUGE in Japan. Which is why during a quick layover at Narita airport, I picked up Panasonic Self-heating Eyelash Curler ($30) to see what it was all about.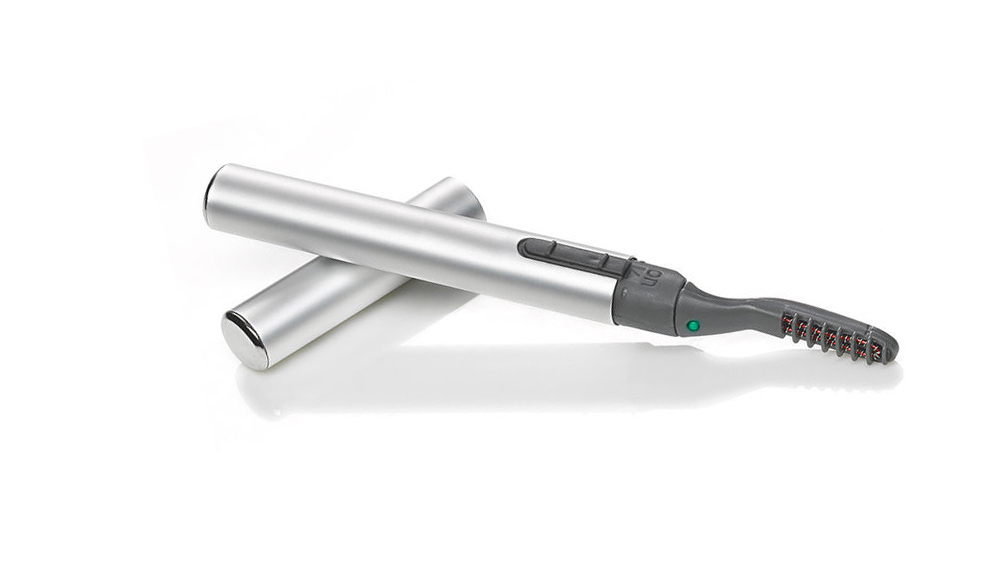 The Panasonic Self-heating Eyelash Curler comes in a portable, sleek tube with a cap and an On/Off button.
I loved how easy it was to use! Unlike a regular metal eyelash curler, all you have to do is turn the device, place it at the base of your lashes and sweep upwards like how you would apply mascara. It is fool-proof even for beginners and the chances of you pinching your skin or pulling out your eyelashes is pretty much zero. Thanks to the heat, the curl also lasted SO much longer too.
My only complaints? If you use the curler after you applied mascara, the heat can leave your lashes slightly clumpy. I also find the curler harder to clean compared to the metal ones. Since it does use batteries, you cannot just wash it with water. Instead, you have to use a brush that is included to get rid of the mascara bits stuck between the ridges – which is more work!