As winner of the Allure's "Best of Beauty" award for The Big Breakthroughs in 2015, TEMPTU Air is the brand's first cordless handheld airbrush makeup device that will instantly change the way you apply your makeup.


Measuring 2 inches by 6 inches, the TEMPTU Air utilizes an Atomized Airflow Technology that transforms makeup into a micro-fine mist that floats onto skin, creating weightless layers of the most even, uniform, thorough coverage. The device can be used with TEMPTU's Airpod Foundation, Blush, Highlighter and Bronzer for customized looks.
The Pros
• Very easy to use, even for makeup newbies. All you have to do is hold the device about four fingers away from the face then move in small, circular motions – no blending with brushes, sponges or fingers necessary! The ergonomic design also fit very nicely in my hand.
• Perfect for travel. Compared to my original TEMPTU Airbrush Makeup System 2.0, the TEMPTU Air is much lighter at just a little over 0.5 lbs and completely fuss-free without the cords. Plus all you need is the device and an Airpod – which again, is super portable and definitely less likely to leak compared to liquid foundations.
• Customizable, dewy coverage. There are 3 different speeds of air flow for sheer, medium or full coverage, spot conceal, highlight or contour. I like to use the Low Speed for a natural-looking, luminous glow, similar to that delivered by one of my favorites but now discontinued
SK-II Air Touch Foundation
.
• Long-life rechargeable battery. The device does not need to be charged daily and one charge is good for over a week of daily use. It also comes with a micro-USB charging cord so you can charge it wherever you are.
The Cons
• Expensive. The biggest con is definitely its price. The device alone runs for $195. With the Airpod Foundation, you are looking at $240 plus tax – definitely a hefty investment!
• Slightly more time-consuming. The Airpod Foundation does leave behind a semi-wet finish (especially when you are using the High Speed) that takes more time to dry.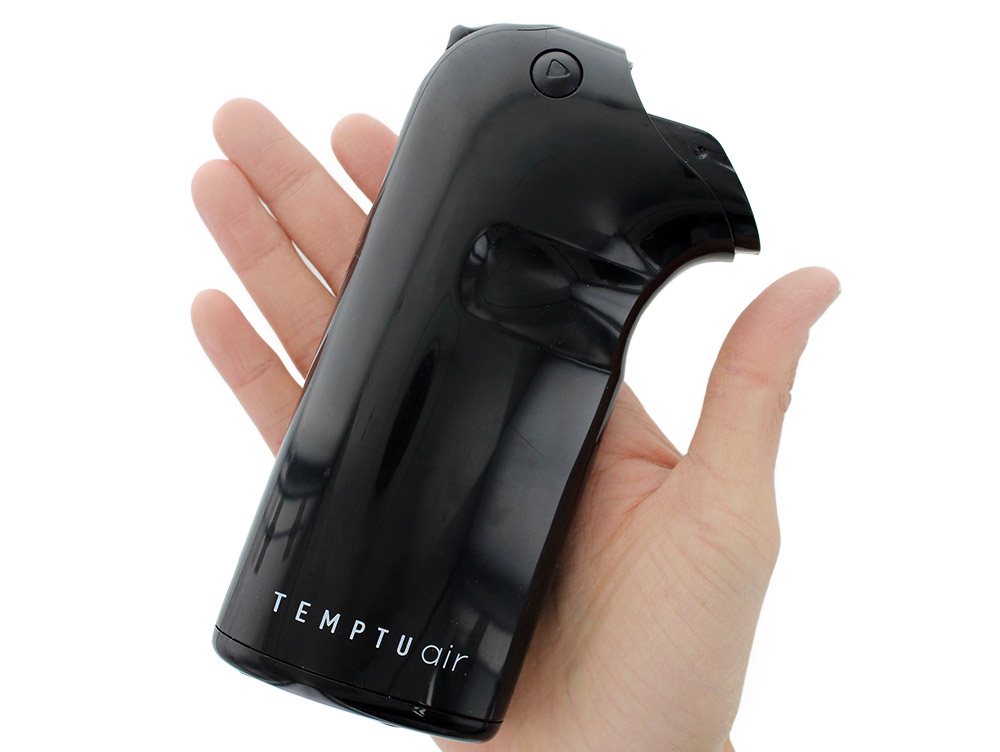 TEMPTU Air is available at TEMPTU.com for $195. You can now get the TEMPTU Air Start Kit which includes a device and foundation for the same price at
this link
.
Disclosure: This review includes product that was purchased by us. It may also contain an affiliate link, which gives us a small commission if you purchase the item. Please see our Disclosure for more information on our posting policy.