After a *torturous* 2-month wait, I finally got my hands on Makeup Masterclass by Australian makeup artist Rae Morris! The beauty book comes in a limited-edition hardcover and contains 431 pages of great beauty secrets and amazing pictures. Click on to see more!


Makeup Kit
Starting with the basics, the first chapter focused on how to build your kit and included a list of Rae's essential products and tools. There were some good tips, e.g. choosing products with richer pigment instead of applying multiple layers, making sure your foundation, concealer, primer, sunscreen and moisturizer are compatible in basic formula (either all water-based or oil-based) etc. but I was a bit bummed out with the lack of product recommendations.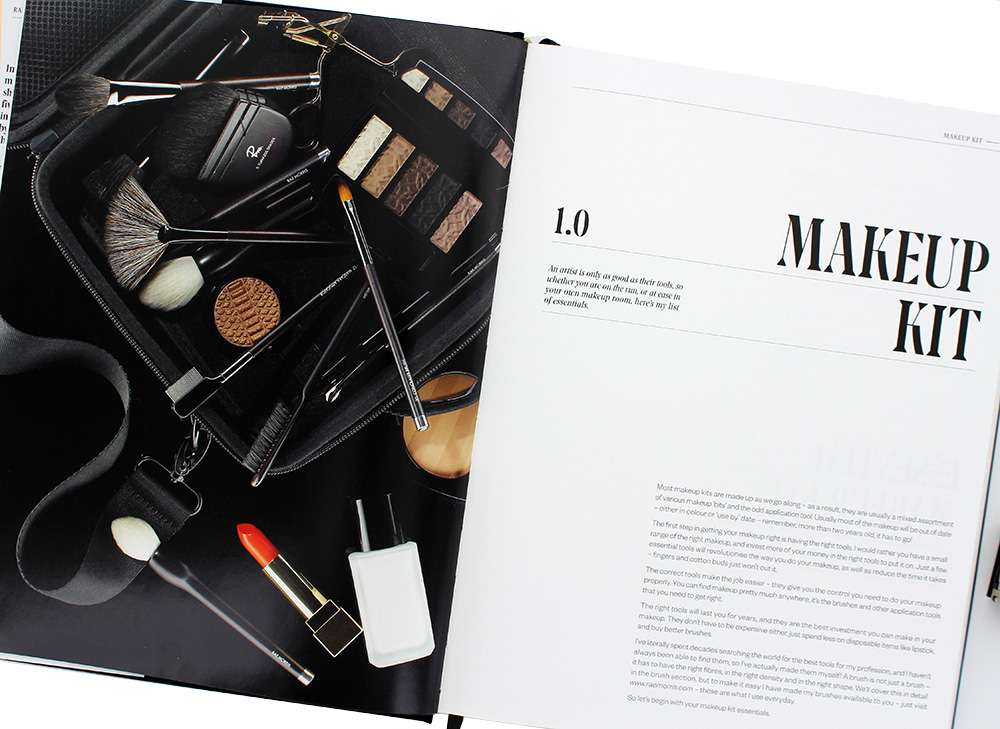 Brushes
While this was a nice introduction on Rae's new makeup brush range, it felt slightly like a marketing gimmick.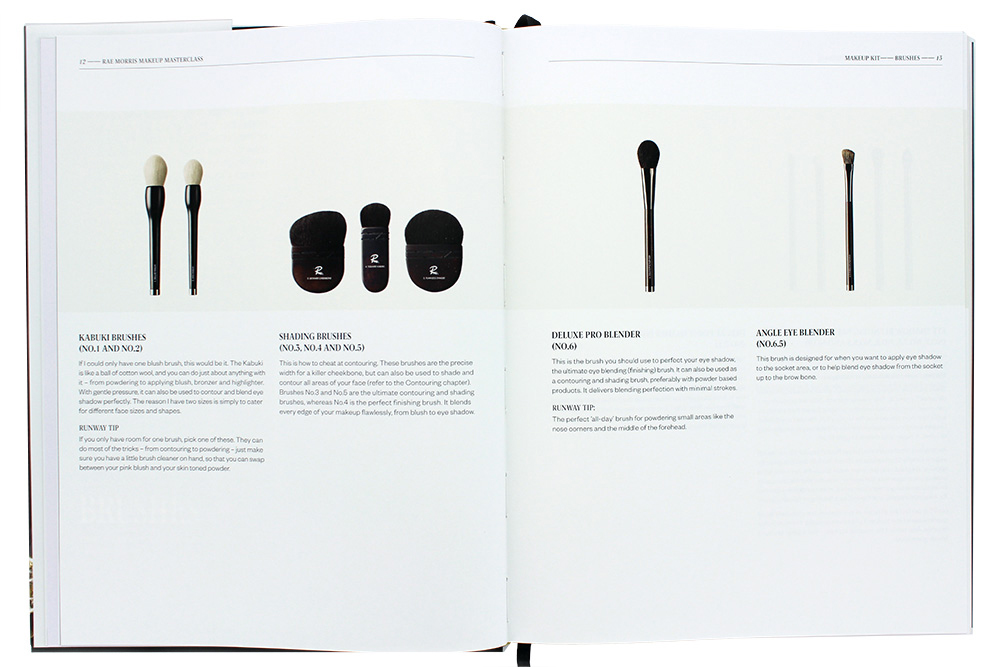 Foundation
This 20+ page chapter provided some good pointers on skin types, foundation types, application, concealing, bronzing and highlighting.
Contouring
In this chapter, Rae showed us her techniques to contour the cheekbones, temples, hairline, eyes, jawline, nose and even lips.
Eyes
This covered everything you needed to know about eye makeup, including eye shapes, eye color charts, Rae's famous Eye "Phi" technique and tips on brows, lashes, eyeliner and even Asian eyes.
Makeup Looks
Handsdown my favorite chapter in the book, this covered over 40 gorgeous makeup looks with easy-to-understand, step-by-step instructions. I loved the variety of models Rae used and while the looks were geared more towards the dramatic side (think lots of smoky eyes and color), there were also some wearable ones for daytime. Again, I was slightly disappointed to not see any product mentions, except for her own line of brushes and a few others (Bioderma Sensibio, Kryolan Dhalia Lip N' Cheek and Cetaphil Gentle Skin Cleanser).
Makeup Masterclass by Rae Morris is available at Beautylish.com for $55. A digital version, which includes video tutorials, an updated Eye "Phi" technique and interactive eye color charts, is also available for the iPad and iPhone at the Apple store.
Disclosure: This review contains product that was purchased by us. It may also contain an affiliate link, which gives us a small commission if you purchase the item. Please see our Disclosure for more information on our posting policy.