The lower eye seems to be getting quite some love at Fashion Week. After the Swarovski crystals embellished eye at Rodarte in New York, comes a doll-like lash across the pond at Mary Katrantzou Autumn/Winter 2015. Kind of reminds you of an edgier version of this look from Vivienne Tam S/S 2010k doesn't it?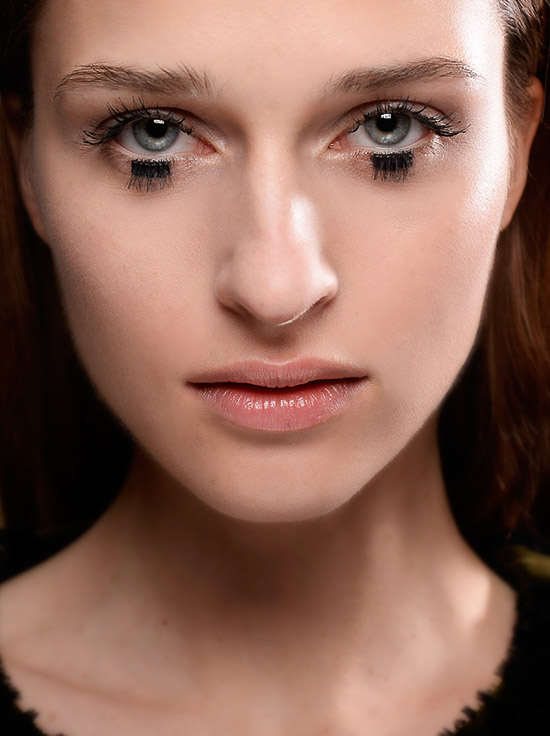 To create the look, lead artist Val Garland working for M·A·C Cosmetics started with flawless, youthful skin by using M·A·C Studio Waterweight Foundation and adding Smoke Petal from M·A·C Trend Forecast Fall 15/Lip on the cheeks.
She blended Ermine from M·A·C Trend Forecast Fall 15/Lip over the lids and coated upper lashes with Charged Black Mineralize Multi-Effect Lash. Then using Blacktrack Fluidline and The Well Eyeshadow in Beg For It, she created a slightly square shape on the lower lashline right below the pupil, and glued on customized #4 Lashes that were ironed straight and cut into bundles of 6 hairs. Next, she applied Risque Technakohl Liner through the waterline to open and brighten the eyes.
Finally, she coated lips with Lip Conditioner for hydration and minimal shine.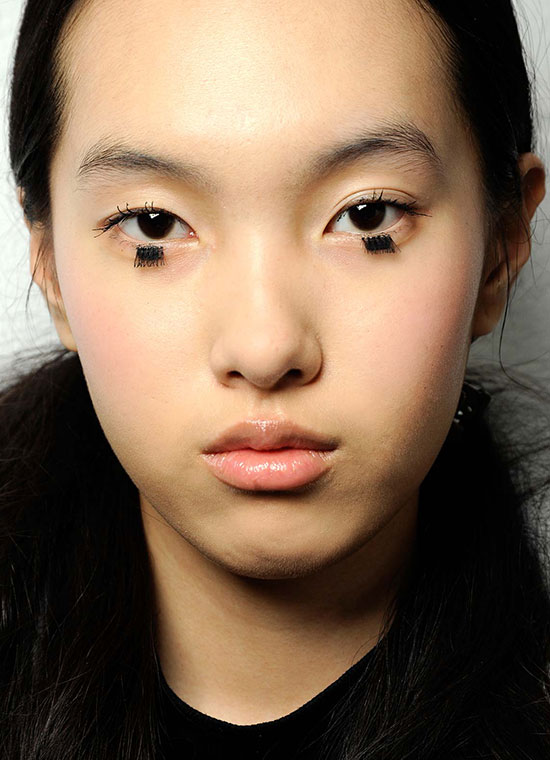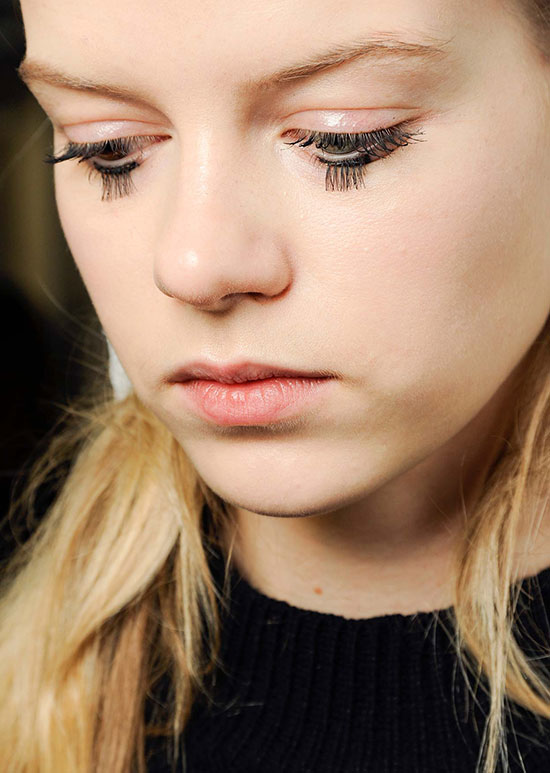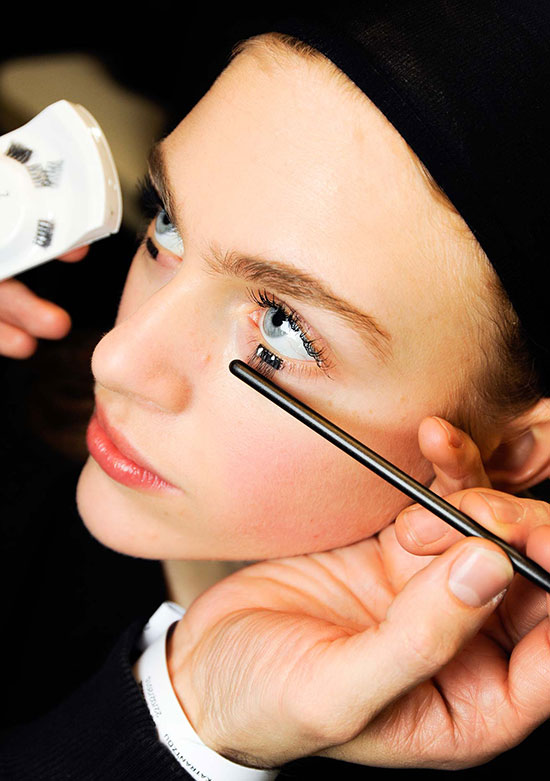 Images: Courtesy of M·A·C Cosmetics and Michele Morosi / Indigitalimages.com.