M·A·C Cosmetics taps Miley Cyrus as their latest MAC Viva Glam spokesperson for 2015. While I can't say I have been completely with MAC on their choice of spokesperson as of late, I have to admit that the campaign looked pretty darn good. Plus a hot pink lipstick and matching gloss with sparkling pearl shimmer? YES PLEASE!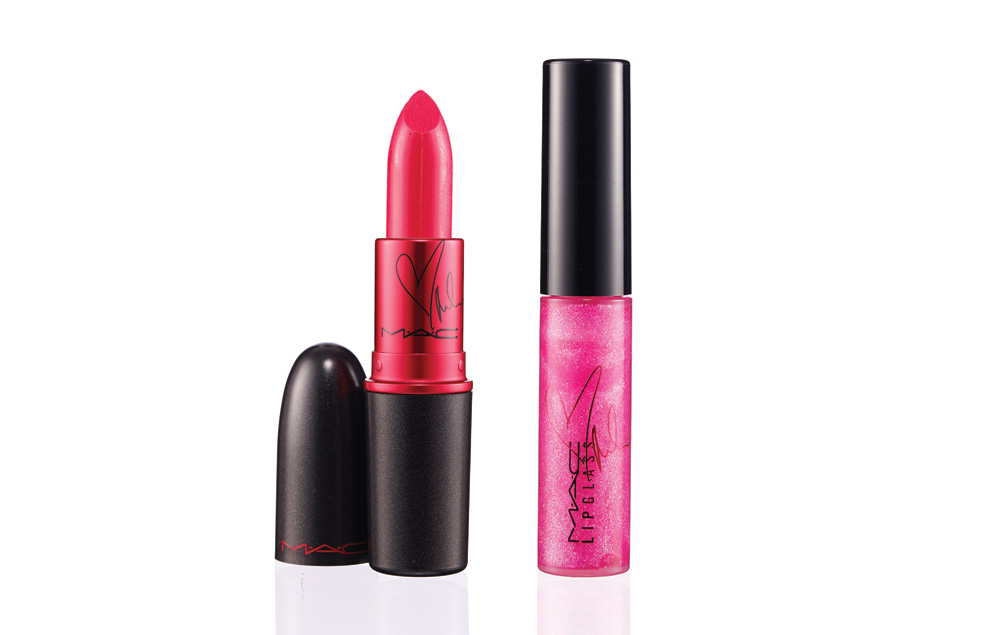 Viva Glam Miley Cyrus Lipstick ($16)
– Hot Pink (Amplified)
Viva Glam Miley Cyrus Lipglass ($15)
– Hot Pink with Sparkling Pearl
The MAC Viva Glam Miley Cyrus Lipstick and Lipglass will be available January 22nd at all M·A·C locations in the US and internationally in February. Every cent of the selling price of Viva Glam Miley Cyrus goes toward helping women, men and children living with and affected by HIV/AIDS.