Fourth in the Naked series, Urban Decay Naked 3 Palette is inspired by the "golden hour" vibe during sunset and features a dozen never-before-seen rose-hued neutrals that claim to flatter every skintone.


The Naked 3 palette comes in a metal 8 inches by 2 3/4 inches case a lot like
Naked 2
. You get 12 shadows, a Double-ended Crease and Shadow Brush and an Eyeshadow Primer Potion sampler which contains 4 resealable 0.025 oz of the Original, Sin, Eden and Anti-Aging formulas, each good for 1 week.
While the shadows come in a nice variety of finishes – shimmer, pearl, matte and glimmering metallic – the color selection overall seems to be less broad and lighter than the previous Naked palettes. They also tout a Pigment Infusion System™ for a velvety texture, rich color, serious staying power and blendability.
Strange
is a very light chalky pink with a matte-satin finish. It is very similar to Virgin from
Naked 1
, only with less shimmer.
Dust
is a metallic pale pink shimmer with iridescent micro-glitter. It is lighter and just a tad pinker than Sin from Naked 1. It felt very gritty and even with a primer underneath, I ended up with fallout everywhere.
Burnout
is a light warm peachy pink with satin finish.
Limit
is a matte light dusty rose.
Buzz
is a metallic rose shimmer with silver micro-glitter.
Trick
is a metallic copper with tonal micro-sparkle. It is lighter and brighter than Chopper from Naked 2.
Nooner
is a medium pinky-brown with matte finish. It is warmer and pinker than Tease from Naked 2.
Liar
is a medium metallic brown with mauve undertones. It is a warmer, pinker version of Toasted from Naked 1 and has a similar finish to Burnout.
Factory
is a satiny pinky-brown.
Mugshot
is a metallic taupe shimmer with slight pink shift. While it looks a little gray in the pan, it applies much warmer and browner.
Darkside
is a satiny deep taupe with mauve/gray undertones. It is the most unique shade in the palette.
Blackheart
is a smoky matte black with rosy red micro-sparkles.
The shadows – except Dust – have lived up to Urban Decay's reputation of having a smooth, buttery texture and excellent pigmentation. I was also very impressed that even the mattes applied easily and with such great color payoff. Plus despite the warm undertones, they all worked surprisingly well on my NC30 skin without making me look tired. Definitely both thumbs up!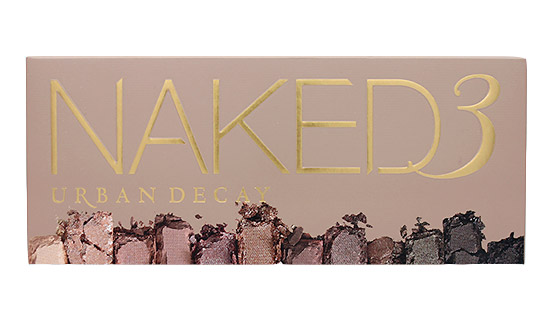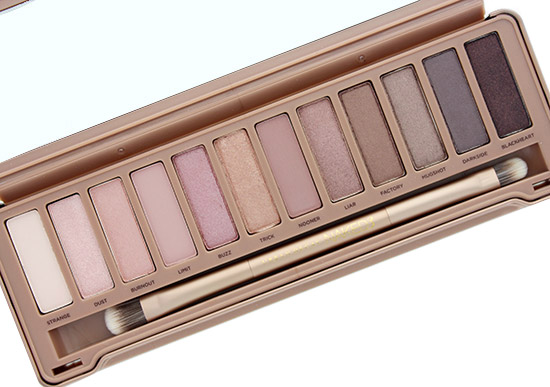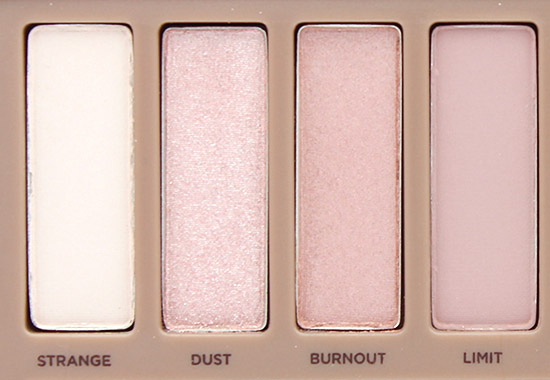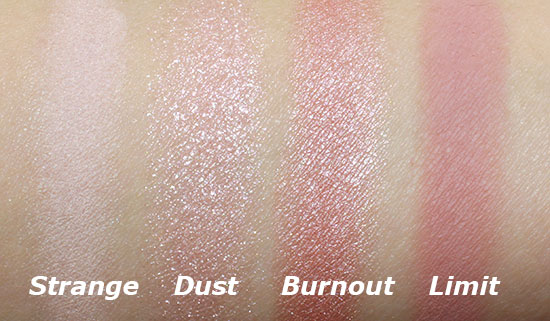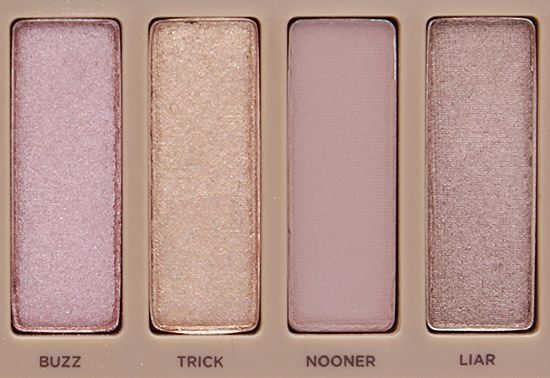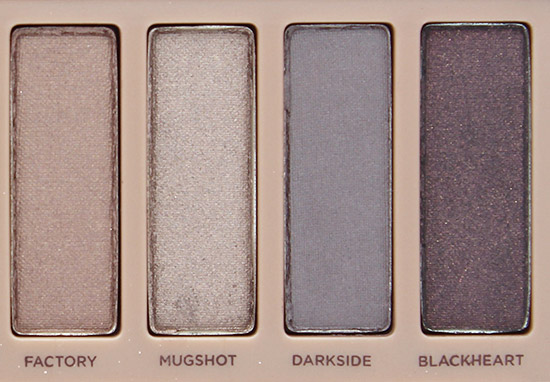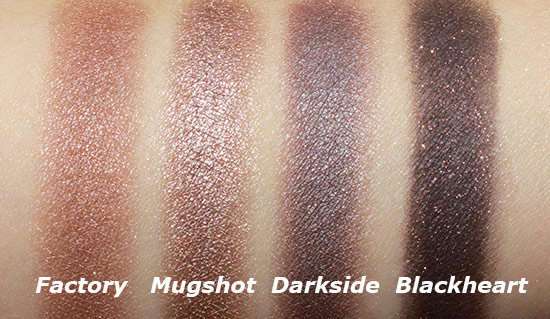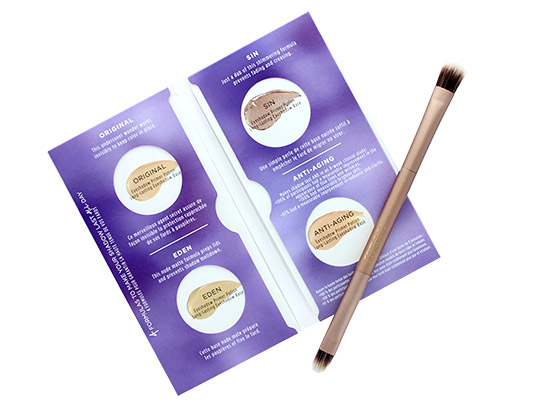 A quick eye look using the palette. I used Burnout on the entire lid, Strange on the center, Darkside on the outer corner and lower eye and Dust on the lower inner corner.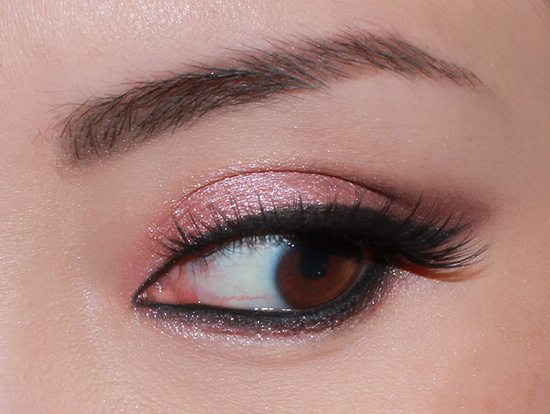 Urban Decay Naked 3 Palette is available at
Sephora
for $52.
Disclosure: This review contains product that was purchased by us. It may also contain an affiliate link, which gives us a small commission if you purchase the item. Please see our Disclosure for more information on our posting policy.