With Sophia Loren as inspiration, makeup guru Pat McGrath created velvet complexions with winged-out eyes and crimson lips at the Dolce & Gabbana A/W 2013 runway show.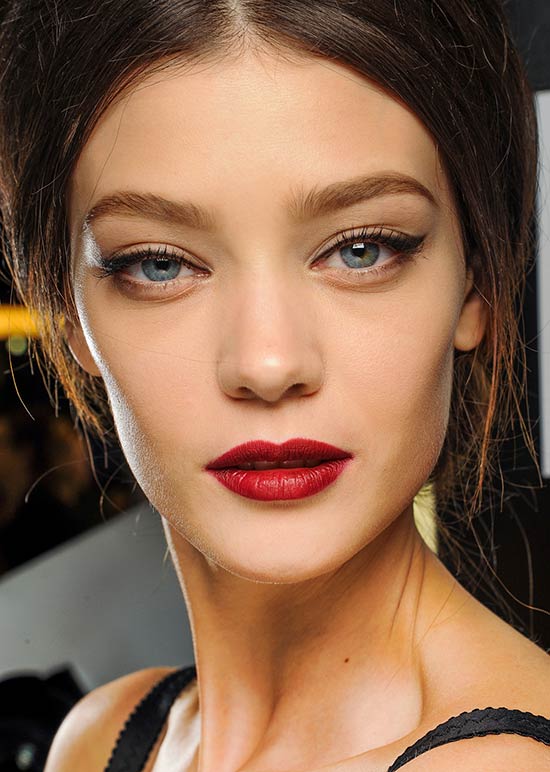 To complement The Designers' creative vision, Pat created a makeup look with a combination of nude tones alongside contrasting dark provocative accents. To achieve a flawless base, Pat applied a mix of Dolce & Gabbana Perfect Luminous and Dolce & Gabbana Perfect Matte Liquid Foundations using the Foundation Brush. She started with a small amount of both foundations applied to the forehead, nose, cheeks and chin and blended it from the central point of the face outward until the product flowed seamlessly to the hairline and jaw. The Perfect Matte Concealer was then used to add extra coverage and achieve an illuminated natural look. Finally, Pat applied Dolce & Gabbana Powder Foundation focusing on the forehead to perfect the look and bring natural radiance.
Turning her attention to the eyes, Pat applied Dolce & Gabbana Eyeshadow quad in Desert in layers followed by Dolce & Gabbana Crayon Intense Eyeliner in Black to create a deep and mysterious look. TDolce & Gabbana Glam Liner in Black Intense was then added on top of the lash line to add further definition and achieve greater depth. Finally, two layers of Dolce & Gabbana Intenseyes mascara were applied for long and volumised lashes, giving models luxurious yet playful gaze.
On the lips, Pat used Dolce & Gabbana Precision Lipliner in Ruby followed by the combination of Dolce & Gabbana Classic Cream Lipstick in Ultra and Amethyst to add sophistication to the look. The colour was applied with greater intensity at the cupid's bow for better definition and striking finish.
To complement the look Pat chose the nail lacquer in Nude for a final touch of luxury.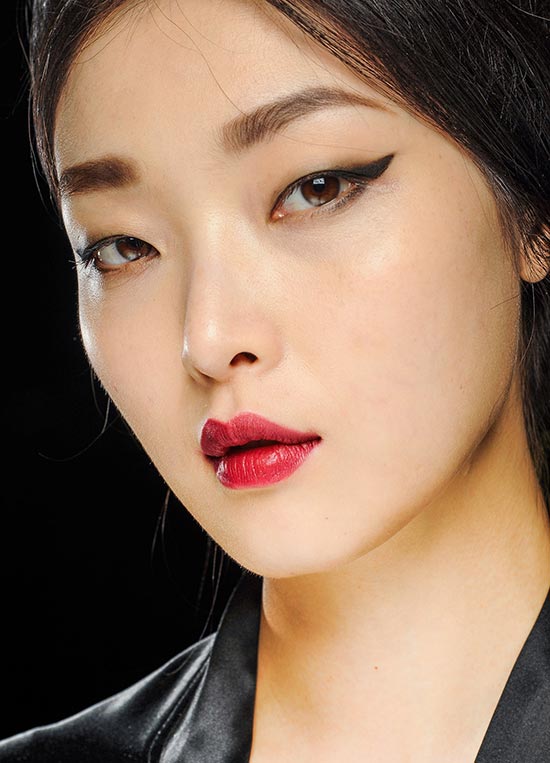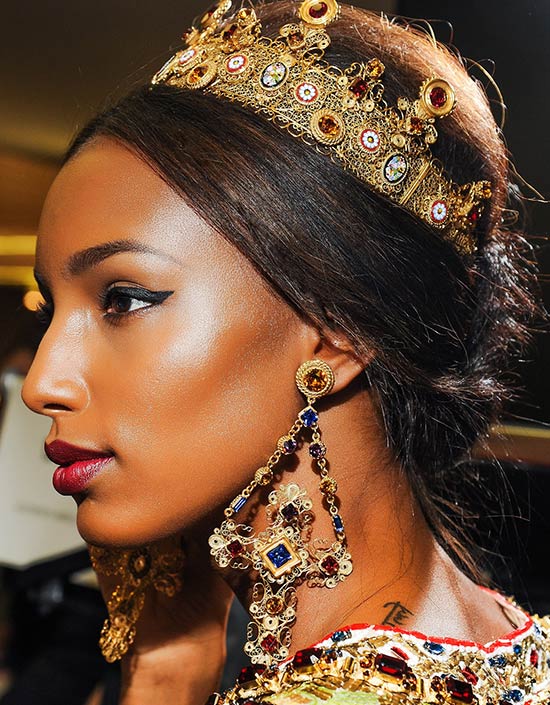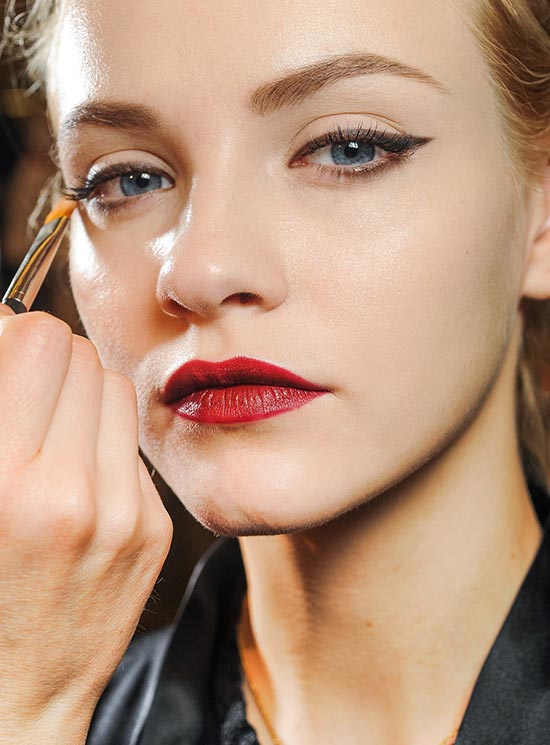 Images: Michele Morosi/Luca Cannonieri/InDigital|GoRunway.