Last night, I had the honor to get a sneak peak of Lush Cosmetics' upcoming color collection, Emotional Brilliance. Just like the B Never Too Busy To Be Beautiful line that I loved, this new range is TOTALLY awesome and here is why!


Developed in conjunction with renowned Strategic Behavioural Therapist
Lady Kennedy
, the Emotional Brilliance range is about wearing the right color makeup to match your psychological needs. There are 30 beautiful shades of highly pigmented, vegan cream lipsticks, liquid eyeliners and cream shadows, each corresponding with a word that will reveal your current state of mind and to help alter perceptions and change behavior.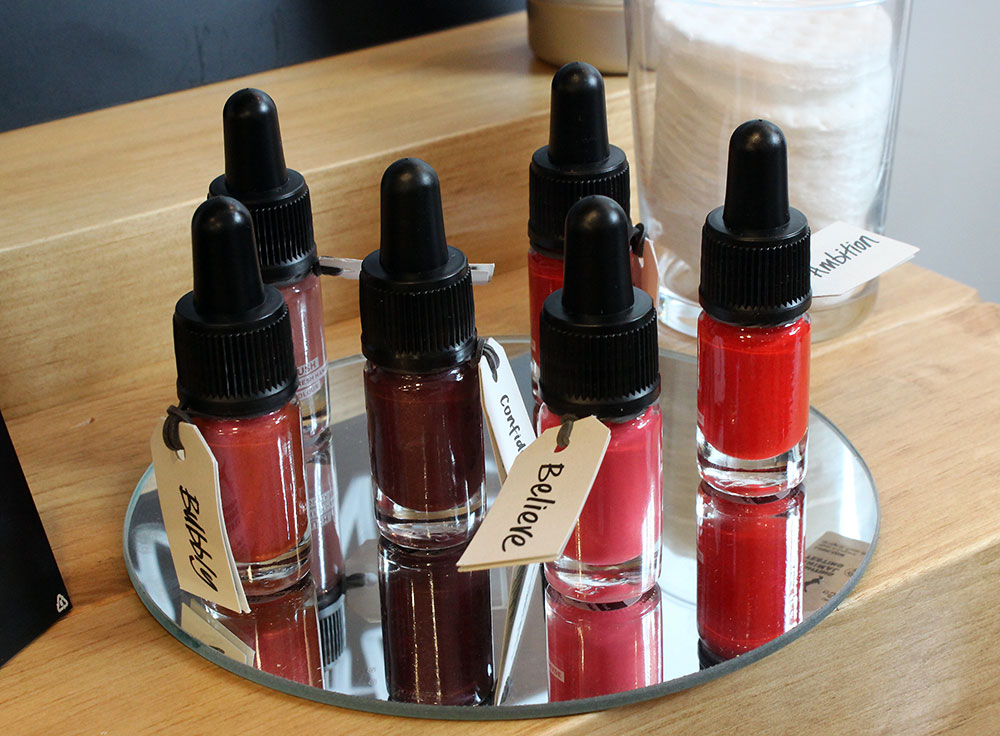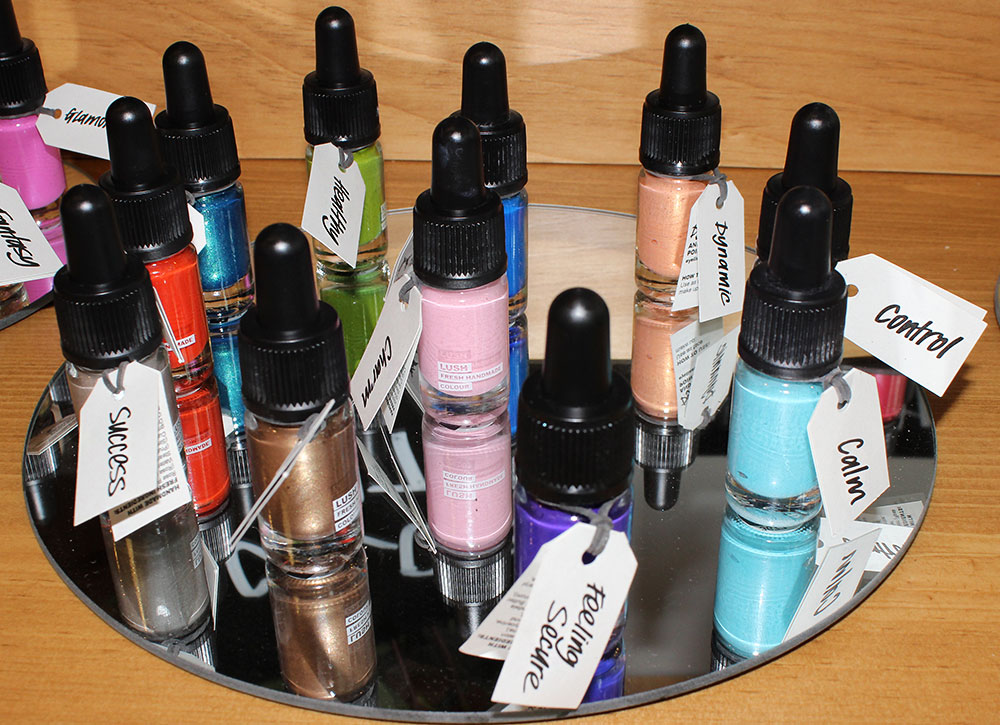 To find out what colors were right for me, I sat down for a color reading, in which I got to spin the magical
Emotional Brilliance Color Wheel
then pick out 3 colors that stood out to me as it stopped. The first color symbolizes my
Strength or Weakness
; the second color represents my
Subconscious Need
; while the third color is my
Talent
and what I will need to achieve my subconscious need.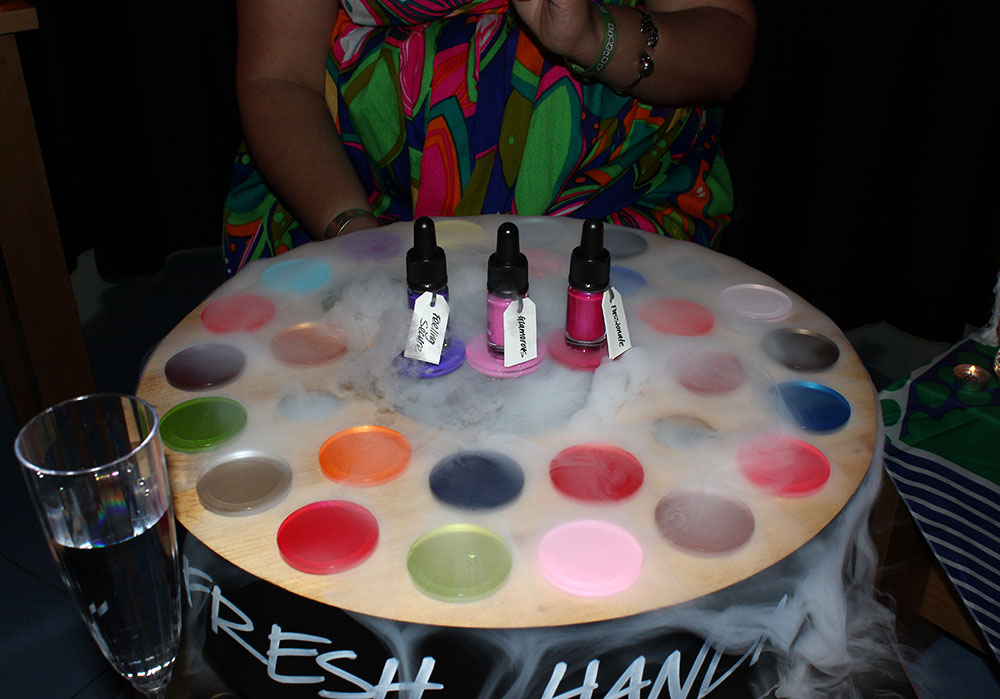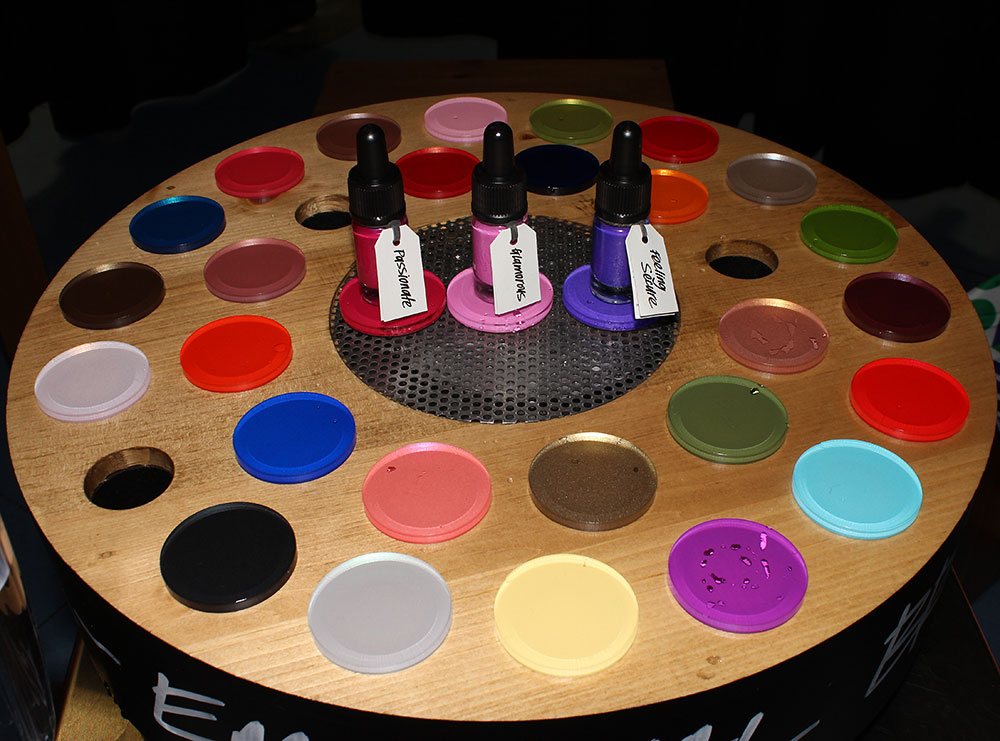 My picks were
Feeling Secure
, a rich purple liquid eyeliner;
Glamorous
, a bubblegum pink liquid lipstick and
Passionate
, a fuchsia liquid lipstick. Aren't they just gorgeous?! Reviews and more
here
.
In addition, there are four supplementary products to complete the line.
Skin Tints
are cream-based highlighters/bronzers that can be mixed in with moisturizer or used on its own;
Emotional Brilliance Translucent Powder
is an uber smooth translucent powder that will instantly set foundation, soak up oil and prevent eye makeup from smudging; while
Eyes Right Mascara
is a gentle, natural-looking mascara that comes in the cutest little vial.
This was no doubt a supa dupa fun experience (HUGE thanks to the folks at Lush!) and I'm definitely a mind therapy believer now! Make sure you download the app for your own color reading and check out the collection when it launches worldwide July 21st!