This year at the Victoria's Secret 2011 Fashion Show, the Angels were brought back to reality with relatively toned-down makeup and less shimmer – super sexy nonetheless!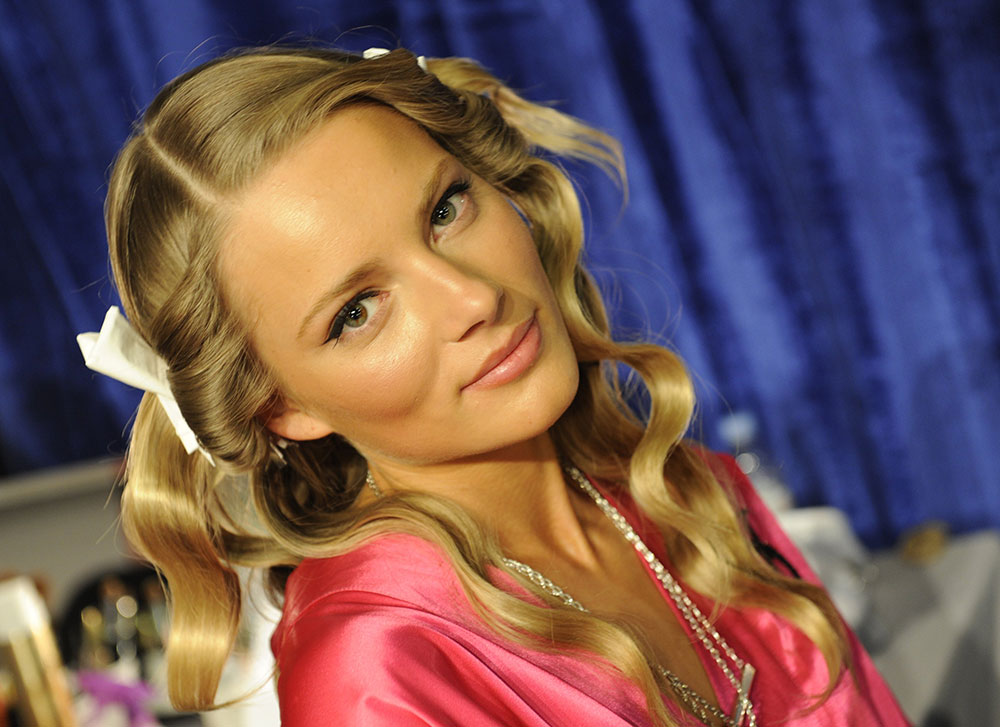 According to Allure, makeup artist Tom Pecheux prepped the models' skin with Rodin Olio Lusso Face Oil and Estée Lauder DayWear Plus Multi Protection Anti-Oxidant Cream SPF 15 then applied a liquid foundation (Estée Lauder Double Wear Light Stay-in-Place Makeup SPF 10 and Victoria's Secret Makeup Tinted Moisturizer SPF 15 were both spotted backstage). Along the cheekbones, he brushed on a mix of Victoria's Secret Very Sexy Luminous Bronzer in Glitterati and rosy blush (try VS Makeup Luminous Mineral Blush Duo). Then, he applied a cream colored shadow on the eyelids, a thin, Marilyn Monroe-inspired line of black liquid liner along the lash lines, and Victoria's Secret Triple Drama Mascara to the lashes. On the lips, Tom swiped on Victoria's Secret Perfect Lipstick in Whisper and topped with Victoria's Secret Sublime Lip Gloss.
As for the hair, hairstylist Orlando Pita gave the girls a side-part and textured shiny waves with hair extensions and dry shampoo. On the nails, Essie Sugardaddy was used.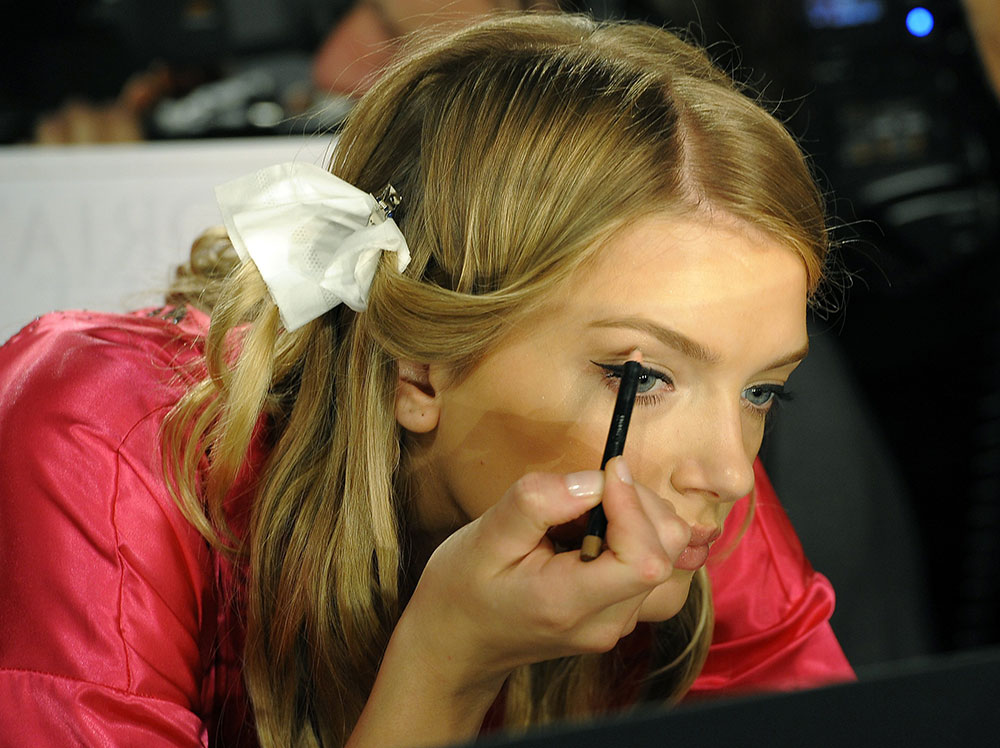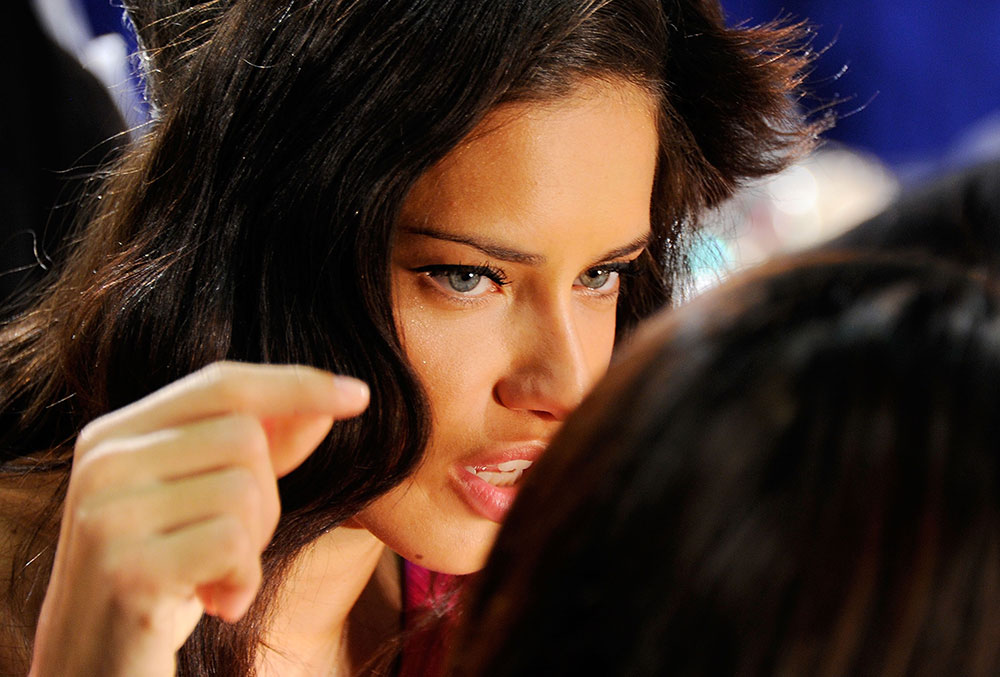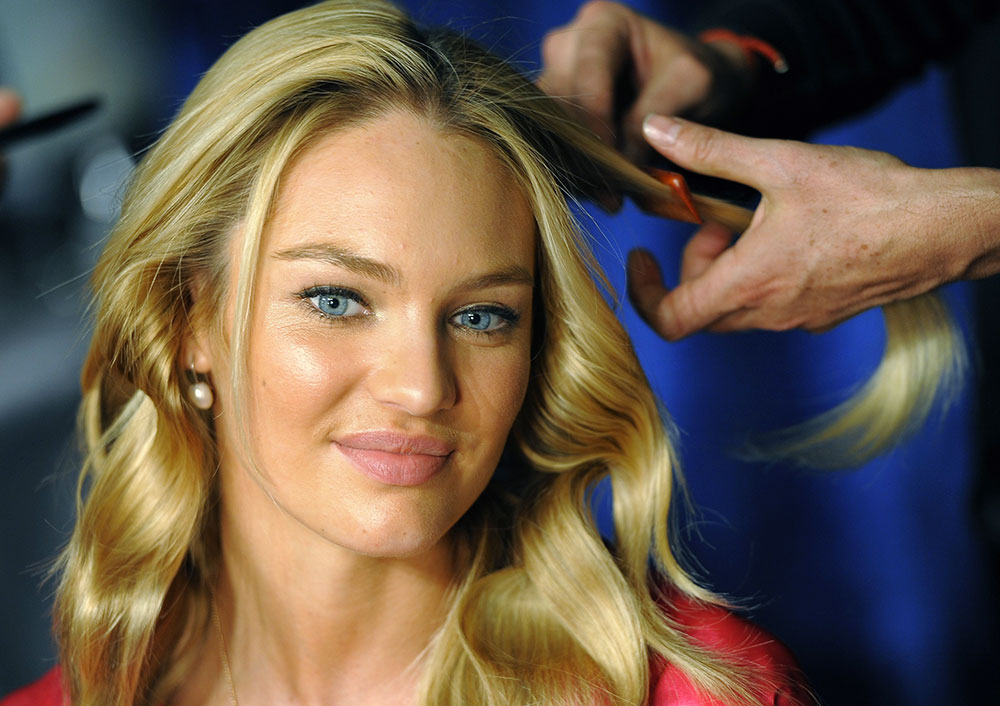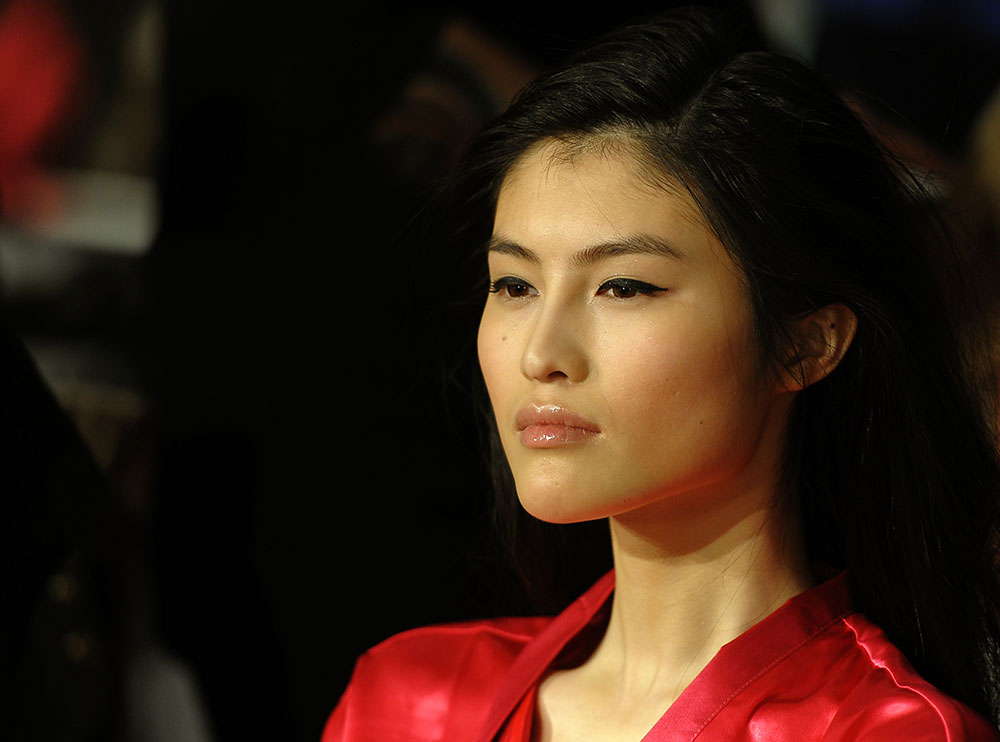 Catch the Victoria's Secret 2011 Fashion Show on CBS at 10/9c on Nov 29th!